How Does Weather Affect Retail Sales?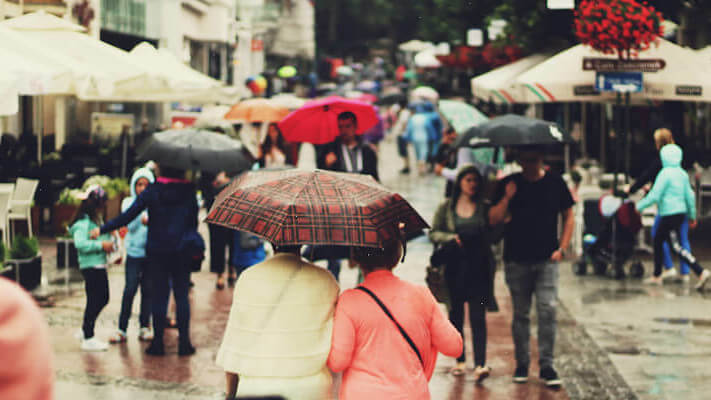 Weather in the UK can be erratic at times, often affecting social plans, but have you ever considered how the weather could be affecting your retail sales? Whether there's a cold snap or a heatwave, the demands of the seasons have a big impact on the type of product you sell, as well as the amount of people that are visiting your store in person.
For example, there is a clear relationship between the warm weather and the amount of ice lollies sold, and the same is true for cold weather and blankets. However, it's not just seasonal items you need to be aware of, as just a few days of heavy rainfall can also have an unexpected impact- on your sales.
"Above-average rainfall in January 2018 led to the lowest high street footfall recorded in five years."- British Retail Consortium [1]
So how can you prepare your business for changes in weather and ensure that it has a positive impact on your sales, rather than a negative one?
Stay up to date with weather reports
In order to try and counteract any negative effects from the change in weather, you should try to keep on top of when these weather events are going to occur. If you know that there is likely to be a heatwave next week, then you know you should stock up on summer essentials and lay out these displays at the front of your store and in windows, in order to attract customers inside.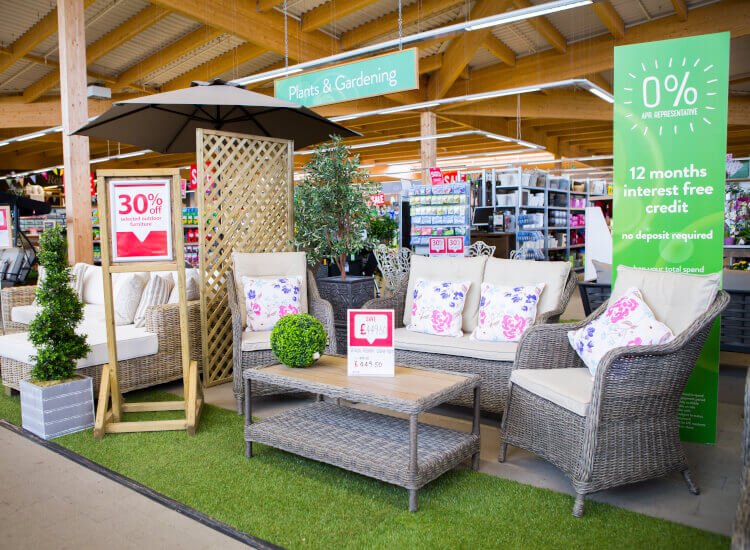 Conversely, if you know that snow is due and it will be difficult for customers to make their way to your store in person, you should consider making it easier for customers to order online, or adjust your stock levels accordingly in order to not lose money on any perishable stock that may not be sold in-store. Many retailers gamble on the weather using long term reports to manage stock, which can end up backfiring.
If a long, hot summer is promised by forecasters in spring, but then it fails to materialise by September, retailers could be left with a lot of redundant stock that they will be forced to sell off for reduced profit.
Be aware of how weather affects consumer behaviour
If it is bitterly cold or raining heavily outside, it is only natural that many people will put off their shopping trip and wait for more comfortable weather to return before heading out to spend. This leads to an increase in online shopping - not good for brick-and-mortar businesses.
Shopping centres are able to insulate themselves from the worst impacts of bad weather, as indoor browsing is unaffected once shoppers arrive at a mall, compared to the less appealing prospect of having to go outside into the cold or rain when moving from store-to-store. Products that sell well in winter include knitwear and firewood, as well as ingredients or supplies for preparing hearty food, such as stews, casseroles and roasts.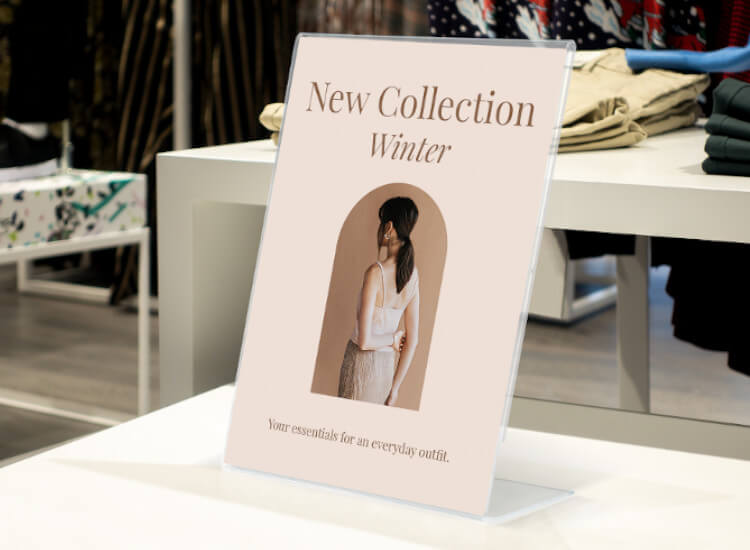 Hospitality businesses such as cafes and restaurants can suffer in wintery conditions as, understandably, customers want to hunker down and stay cosy in their homes until the bad weather passes. However this presents an opportunity for these businesses to widen their delivery offerings and attract new customers, who may venture out to your brick-and-mortar premises once the weather is nice enough to dine out again.
"In 2013, the coldest March for 50 years saw a spike in sales of hearty meals."- Strutt & Parker [2]
Hotter weather usually results in happier shoppers, due to the rarity of perfect summer days - in the UK at least! Summer is more difficult for retailers to plan for, as we are never guaranteed hot and sunny months, unlike in winter, when we know it will be bitterly cold at some point regardless of whether it snows or not. However, an increase in hot days doesn't correlate with a big loss in footfall like cold weather does, as people like to be outside in warm weather, therefore are more likely to pass by and enter shops, whether they intended to or not.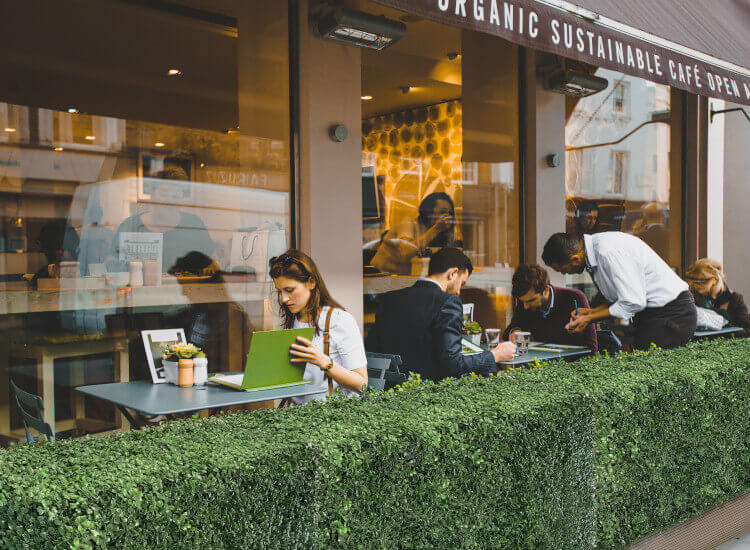 Cafes and restaurants can benefit from warmer weather patterns by introducing new items to their menu in order to boost interest and increase sales during periods when more people are outside. If you have al-fresco dining areas, you need to make sure that they are clean, tidy and ready to accommodate more people. Stock up on a-boards, countertop menu holders and other hospitality supplies.
Products that sell well for retailers in summer months include beachwear, barbecue food and camping equipment. However you may be able to boost sales of your regular products during warm weather as well. According to a 2010 study, exposure to sunlight dramatically increased levels of consumption, as well as the amount spent per item [3]. A general rule of thumb to work with is that cold weather freezes sales, while hot weather improves sales.
Anticipate panic buying
Occasionally we will be hit with sudden shifts in weather without much warning, such as snap heat waves or snow storms like the 'Beast from the East' back in 2018. This unusual weather is likely to cause panic buying from consumers who anticipate that either they will not be able to leave their houses, or that others will get to the shops first and buy up all the essential products.
It's extremely hard to prevent running out of stock when panic buying begins as, if you always had more stock than you needed at any one time, you'd be losing money in excess stock all year round.
If you anticipate an increase in demand for certain products, you can implement limits on the amount that each customer is allowed to purchase. Reduce anxiety for customers by using explanatory signage.
You can make sure that this policy is made clear to consumers as they enter your store by using snap frames, A-boards and showcard stands.
In-store, add more signage on your shelves and around the tills by using shelf talkers and hanging posters. By doing this, you're ensuring that customers won't be disappointed when they reach the checkout.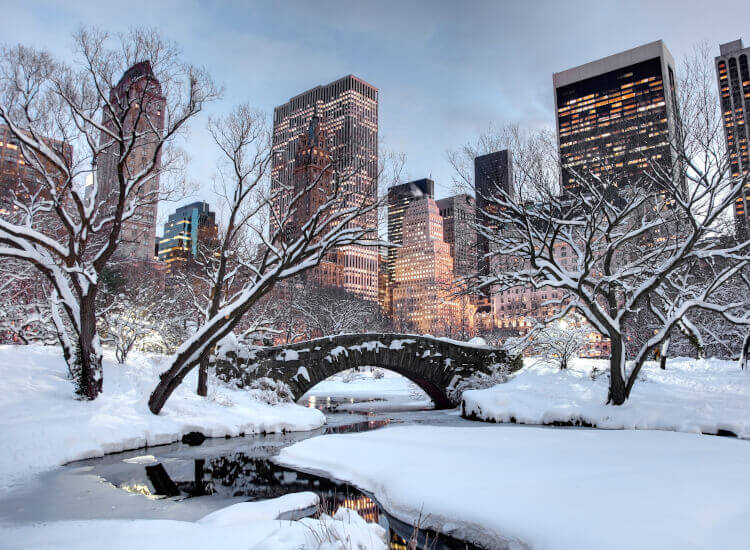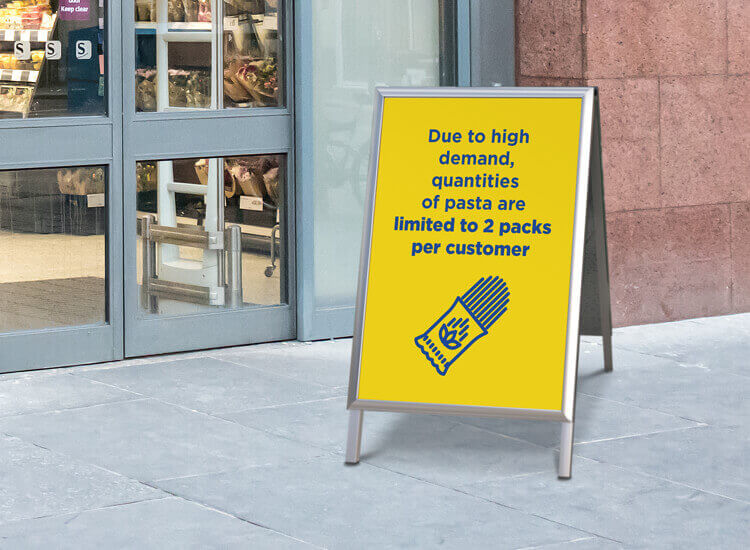 Use the weather to your advantage!
If you want to use the extreme weather to your advantage, you can create targeted offers to boost sales during these times and get an edge on your competitors in the market. These could include bundled seasonal products offers, such as '3-for-1 on all barbecue meat packs', or 'buy a new coat and get a pair of gloves for free'.
Although there's unfortunately no way to fully counteract the negative effects of extreme weather, we hope that this short guide has given your business plenty of ideas on how to make the best of what the British weather throws at you!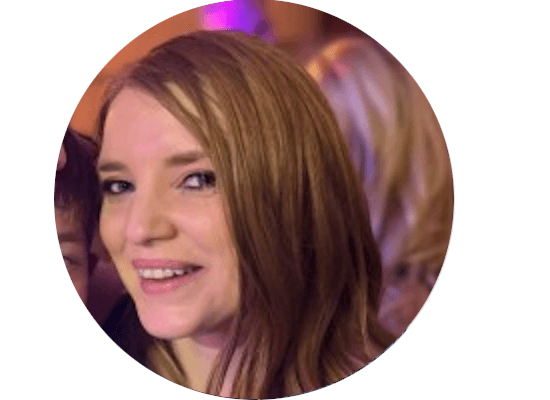 Alysha Bennett
Alysha is a copywriter at UK POS, with experience working in B2B and B2C companies, as well as with charities. She has been researching consumer and retail trends to assist retailers in implementing effective point of sale materials into their own businesses for eight years.
References
1. Robert Barron, 'How the weather impacts the UK retail sector', (December 2019), Howden, https://www.howdengroup.com/uk-en/how-weather-impacts-retail-sector-howden-uk [accessed October 2021].
2. 'How weather affects retail sales', (2015), Strutt & Parker, https://www.struttandparker.com/knowledge-and-research/how-weather-affects-retail-sales [accessed October 2021].
3. 'How Weather Affects Consumer Behavior and Purchase Decisions', Weather Ads, https://www.weatherads.io/blog/how-weather-affects-consumer-behavior-and-purchase-decisions [accessed October 2021].