Flexible Display Wallets and Accessories
Flexible display wallets are a great way to add prices, promotions or spec to awkward to label products. Some are supplied with adhesive, while others are designed for use with a tie attachment.
Manufactured in clear PVC, they provide a professional, flexible and versatile display solution for many industries. Our flexible display wallets are available in A7 – A3 sizes, with bespoke options available on request.
They are commonly used by furniture retailers to label large appliances such as fridges or soft furnishings such as couches or beds. Flexible wallets will also be found in garden centres attached to outdoor furniture, lawn mowers and many more larger items.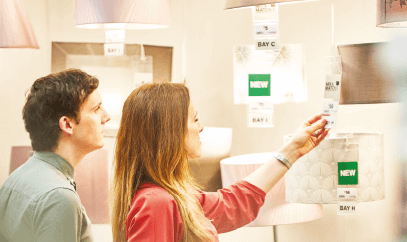 Flexible Display Wallets buying guide
Flexible display wallets are the perfect way to label awkward or large items. They can be used in a variety of industries from furniture stores to garden centres.