Display Crates, Boxes and Cubes
Display Crates, Boxes and Cubes
Where are display boxes, cubes and crates used?
Point of sale display boxes, crates and cubes can be placed anywhere around retail stores to help build visual merchandising displays that make your products look attractive and encourage add-on sales.
Place them strategically around your business in areas where customers are likely to be browsing, such as around higher priced items or by tills.
What type of display crates and cubes are right for my business?
The style of display cubes, crates or merchandising tubs that you use may depend on the style and branding of your business. In the food and hospitality industry, natural materials are preferred, such as wooden display crates and wicker baskets. Acrylic display bowls and spheres are also good for holding food as they are easy to clean.
For supermarkets and department stores, merchandising trays, spheres and acrylic cubes are always popular for placing in key areas such as alongside queues and near promotional posters and other signage.
Retro and wooden display cubes are ideal when selling garments, homeware, cosmetics and more, or there is a variety of other suitable display types in different categories, with suitability depending on your business style and branding.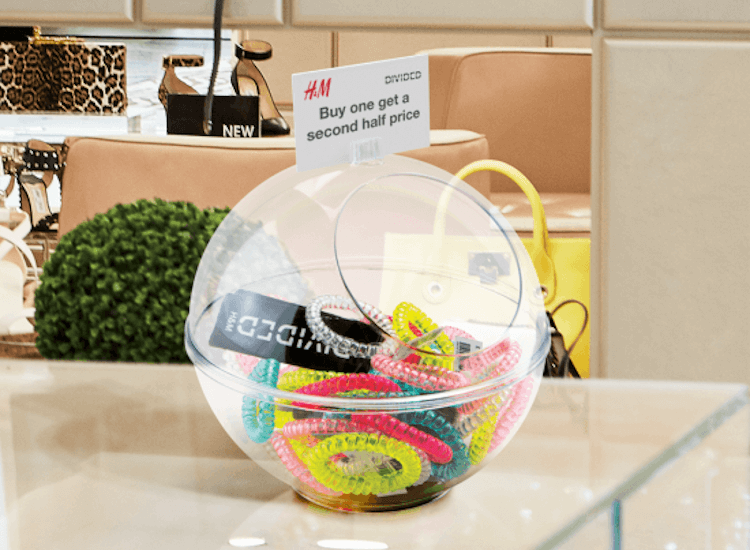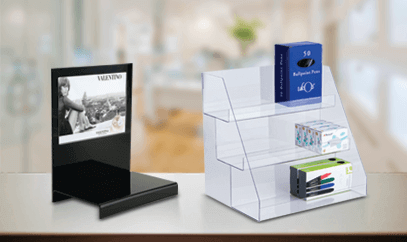 Acrylic display stands buying guide
Acrylic display stands are a simple, stylish and cost effective way to update your displays. Use them to showcase your products or add height to a display.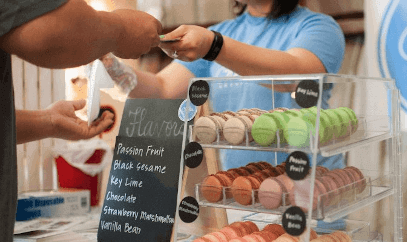 How stores make you spend more
The overall atmosphere and look of a retail store can have a big impact on sales. You will have to think about how the lighting, music and layout is making your customers feel.
What can I display using boxes, cubes and tubs?
Merchandising tubs and spheres are perfect for when you have lots of smaller products which can be displayed together, such as sweets or cosmetics. They are designed for promoting impulse buys of lower cost items, as they can act as a reminder to customers for things they wouldn't otherwise remember to buy, or prompt them to pick up items that they wouldn't otherwise be looking for.
Merchandising display cubes are more commonly used for supplying garments, accessories and homeware. You can choose between displaying your items either inside the cubes or on top of them, and the cubes can be stacked to create a stylish display. Our display cubes are also available with different finishes to suit different types of visual merchandising display and company branding.
How can I merchandise luxury products?
For high-end, high value goods, you may wish to invest in a product glorifier or display plinth. These add height to your display, making the products more visible, and displays them alone to highlight their superior quality. Additionally, for items such as small electronics, you may wish to consider using a retractable product tether to secure products to a surface.