Digital A Board with 43" full HD screen and audio, video and split-screen features
Attract attention with eye catching image or video slideshows and a premium look
This electronic advertising board is supplied as a palletised, kerbside delivery only
FREE UK mainland express delivery with this product
Get it by Wednesday 4th Oct if you order by 5pm using Express Delivery
What is a Digital A Board used for?
Grab customers' attention and promote your messages in one of the most eye-catching ways using our freestanding digital signage solutions. The stylish design, bright, crisp image and movement and sound from your promotional content really help your marketing stand out. The Digital A Board stands 158cm tall, giving it a great impact - even in more open areas.
What content can I add to my Digital A Board?
Our Digital A Board supports slideshows, images and video, and can even display two formats at once via a split-screen mode. It supports a wide range of popular file formats and can be used with or without sound.
Simply prepare your presentation on your PC or Mac, place it on a USB stick and plug it into your A board to transfer the files to the internal storage provided. You can use the settings to plug and play the presentation on a loop and can even set a timer so it starts up when you open and turns off when you close.
Where can I use this digital advertising board?
This single-sided freestanding digital signage is designed for indoor use. It's ideal for use in shopping centres, foyers, receptions, lobbies and in-store, adding a real premium feel to your business.
It's a heavy unit weighing 40kg. The sturdy steel legs fold away neatly when the digital screens are not in use. Check out our user manual for details.
What screen does the Digital A Board have?
This digital sign board includes a high-quality TFT LCD screen with a 43" diagonal width. The full HD advertising display screens have a resolution of 1920 x 1080, a bright 350cm/m2 output and a wide 89-degree viewing angle so your promotions can be viewed clearly.
Can you add my brand logo to my digital display board?
Yes, we supply bespoke branding for our digital advertising screens, to ensure your business has strong brand messaging. Your logo can be placed centrally underneath the screen. Simply select the "Branded" option from the dropdown menu above and, after ordering, you will receive an email requesting to upload your artwork. Alternatively, you can even design it online yourself using our drawing application, or opt to use our handy in-house design service.
| | |
| --- | --- |
| Colours | Black or white |
| Unit size (W x H x D) | 61cm x 158cm x 4cm |
| Screen type | 43" TFT LCD |
| Screen resolution | 1920 x 1080 pixels full HD 16:9 |
| Viewing angle | 89°/89° |
| Viewable area | 52.6cm x 93.8cm |
| Brightness | 350cd/m2 |
| Contrast ratio | 1200:1 |
| Response time | 8ms |
| LCD life | 60,000 hours |
| Display colours | 16.7 million colours |
| Frame material | Coated aluminium |
| Screen material | Tempered glass |
| Internal storage | 8GB |
| Speakers | 2 x 5W |
| Ports | 2 x USB ports |
| Split screen function | Yes |
| Media looping function | Yes |
| Image slideshow function | Yes |
| Video playback function | Yes |
| Audio playback function | Yes |
| Automatic on/off timer | Yes |
| Play from USB | Yes |
| Indoor or outdoor use | Indoor use only |
| Optional branding | Yes (select from dropdown menu) |
| Feet | Rubber |
| Power | Mains powered 240V |
| Cable length | 2m |
| Operating temperature | 0 to 40°C |
| Storage temperature | -10 to 60°C |
| Relative humidity | 20 to 80% |
| Delivery method | Palletised for protection during transit |
| Weight | 40kg |
Supported image formats
| Image format | Max resolution | Colour | Size | Attribute |
| --- | --- | --- | --- | --- |
| JPG/JPEG | 15000 x 15000 | RGB | <8M | Baseline standard |
| PNG | 15000 x 15000 | RGB | <8M | No interleaving |
Supported video formats
| Extension name | Video format | Resolution | Frame rate | Bit rate | Audio |
| --- | --- | --- | --- | --- | --- |
| AVI | Mpeg4, Divx3,4,5,6, H264 | 1920*1080 | 25fps | 18M/s | Mp2, Mp3, Aac, Ac3, Pcm |
| DAT | Mpeg1,2 | 1920*1080 | 25fps | 18M/s | Mp2, Mp3 |
| VOB | Mpeg1,2 | 1920*1080 | 25fps | 18M/s | Mp2, Mp3 |
| 3GP | Mpeg4, Divx3,4,5,6, H264 | 1920*1080 | 25fps | 18M/s | Mp2, Mp3, Aac, Ac3, Pcm |
| MKV | Mpeg4, Divx3,4,5,6, H264 | 1920*1080 | 25fps | 18M/s | Mp2, Mp3, Aac, Ac3, Pcm |
| MOV | Mpeg4, Divx3,4,5,6, H264 | 1920*1080 | 25fps | 18M/s | Mp2, Mp3, Aac, Ac3, Pcm |
| MP4 | Mpeg4, Divx3,4,5,6, H264 | 1920*1080 | 25fps | 18M/s | Mp2, Mp3, Aac, Ac3, Pcm |
| FLV | H264 | 1920*1080 | 25fps | 18M/s | Mp2, Mp3, Aac, Ac3, Pcm |
| MPG | Mpeg1,2 | 1920*1080 | 25fps | 18M/s | Mp2, Mp3, Aac, Ac3, Pcm |
| RM/RMVB | rm | 1920*1080 | 25fps | 18M/s | Mp2, Mp3, Aac, Ac3, Pcm |
Can you add my logo to this?
Yes, we can add your branding to this product. After purchase, we'll send you an email within an hour with a link to upload your artwork for printing, or you can design it yourself using our clever online drawing app. Please ensure you use one of the templates we provide to make this problem-free.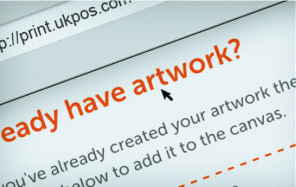 After you order, we'll send an email within an hour with instructions on how to send us your artwork.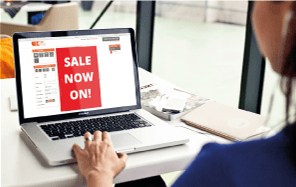 You can upload artwork from your designer, or design it yourself using our online drawing app.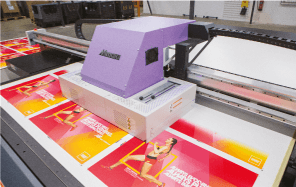 We'll print your artwork and will send it along with your products when it's printed 2-3 days later.
Where do I find templates and information on image requirements?
You can find templates and instructions for your designer on our Print Service page under the 'Design Templates' tab.
Do you offer a design service?
If you're struggling with creating your artwork, we do offer an in-house design service. Using your existing images and logos, we will take your design instructions and ideas to create a finished piece of artwork that is effective and ready to print.
Alternatively, our online drawing application allows you to design your own graphics via web browser. It's easy to use and you don't need to be a designer to get good results.
Do I need my artwork ready when I order?
No, as you upload your design after ordering, you don't need to have it ready when you purchase your item. We'll send you an email within an hour after you order. You can then get it designed and uploaded in your own time. If you don't receive an email within an hour, please contact us and we'll be happy to assist.
Can I send more than one piece of artwork for a double sided product?
Yes, you can send over two different types of artwork to feature on either side.
How long does it take to print my products?
Most of our printed or branded products take 2-3 days to produce (depending on the product) after we've received your graphics. If we don't receive your artwork promptly your order will be delayed.
Can I get next day delivery?
As there is a lead time of 2-5 days on custom prints after receipt of artwork, we're unable to deliver them via expedited services or make them available via Click and Collect. Once printed, we'll despatch your goods using your chosen delivery method.