Pavement and Forecourt Signs
Forecourt signs and pavement advertising
Why use forecourt signs?
In order to let potential customers know about your business and increase footfall, outdoor forecourt signage is an essential consideration. Before prospective customers even see your window display, you can alert them to your presence, piquing their interest and setting their expectations ahead of time. They are also ideal for small businesses, venues located upstairs and pop-ups who may not have the option to appeal to the public with a window display. Popular locations for forecourt signs include service stations, convenience stores and car parks.
Are the forecourt signs double sided?
Yes, all of our pavement advertising signs and forecourt signs have a double sided display, meaning that you can advertise to people passing by from both directions.
You can even choose to feature a different display on each side of the board to appeal to different types of customer or customer needs which may depend on their route. For example, if customers have to walk up a steep hill to pass your cafe in one direction, you may wish to advertise ice cream and cold drinks. If you are faced on one side by an office building, you may wish to advertise your range of caffeinated beverages.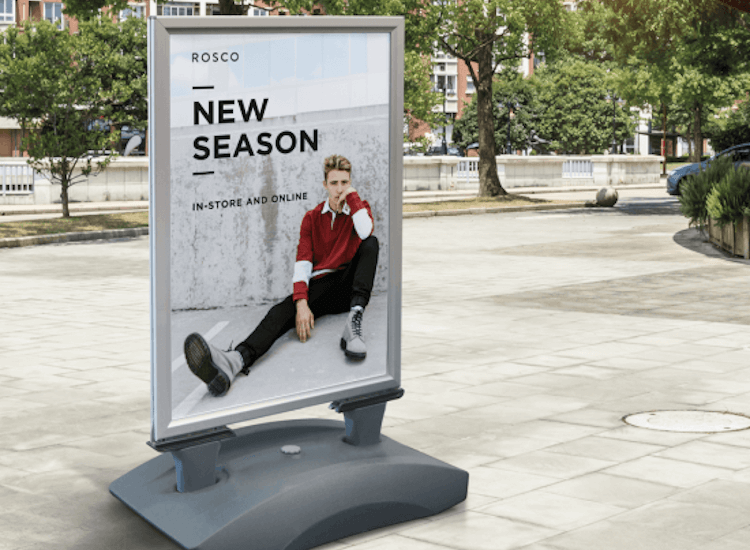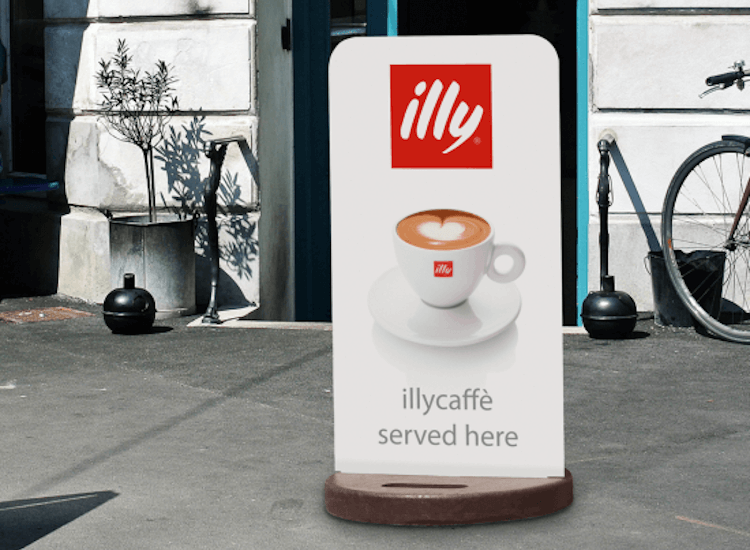 Forecourt signs and pavement signs will increase sales
Is there a weatherproof pavement sign?
Yes, our Weatherproof Pavement Sign is the best option for when you want to still wish to appeal to passing custom in poor weather conditions. It has a watertight seal and PVC poster covers, although we recommend that you use waterproof posters to prevent them from crinkling.
We also stock a Heavy Duty Pavement Sign which is not waterproof but weather resistant, with a heavy construction to prevent it from blowing over in the wind. These weighted outdoor signs are perfect for use in a range of locations.
What should I put on my pavement advertising signs?
You can advertise anything you like on your pavement sign, ranging from a glossy photographic print, to a simple discount sign or call to action.
For a more unique option, why not try a chalkboard pavement sign which gives you unlimited creative possibilities for professional quality decoration with liquid chalk pens. The wooden frames make them a popular choice for cafes, pubs, health spas, craft centres, toy and book shops and much more.