How Can Seasonal Retail Events Influence Your Point Of Sale Displays?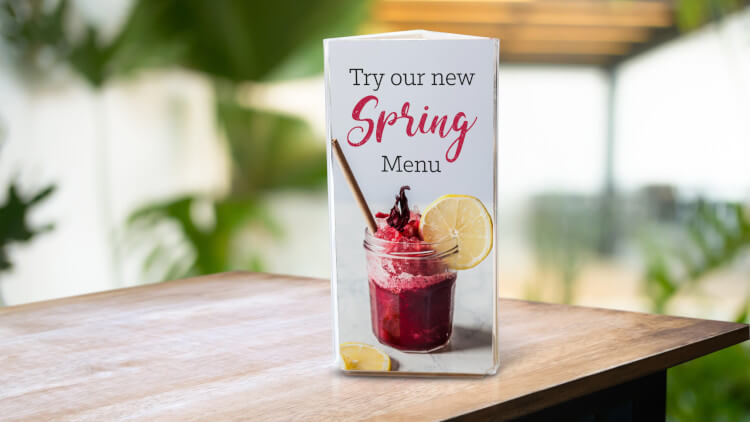 Shopping trends fluctuate at various times of the year, resulting in peak seasons which include the periods before Christmas, Easter and summer, as well as smaller (but nonetheless significant) events such as Mother's Day, Father's Day, Cyber Monday, and Halloween. These peak seasons are usually the same every year, so it's a great idea to implement a plan on how your retail store can cope with the high level of demand, while also creating more demand for your products.
Point of sale signage plays a huge role in getting customers into your store, as well as influencing their purchase decisions once they are in store.
Annual occasions and events, such as Easter or Black Friday, offer huge potential for you to tailor your displays to attract seasonal shoppers to your business. 81% of UK consumers believe that brick and mortar shops are still vital to the shopping experience. It is imperative that you use your knowledge of seasonal shopping trends to maximise the effectiveness of your POS displays and provide customers with the information and pull-to-buy that they need, in order for your business to make a sale [1].
Key dates in 2023
Here's a comprehensive list of all the notable UK seasonal holidays and retail events for you to make a note of.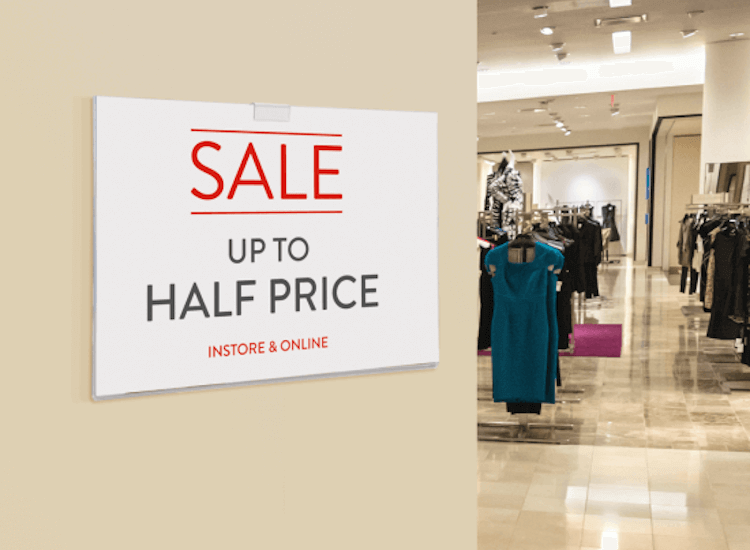 January: New Year's Day (1st), Blue Monday (16th)
February: Chinese New Year (22nd), Valentine's Day (14th)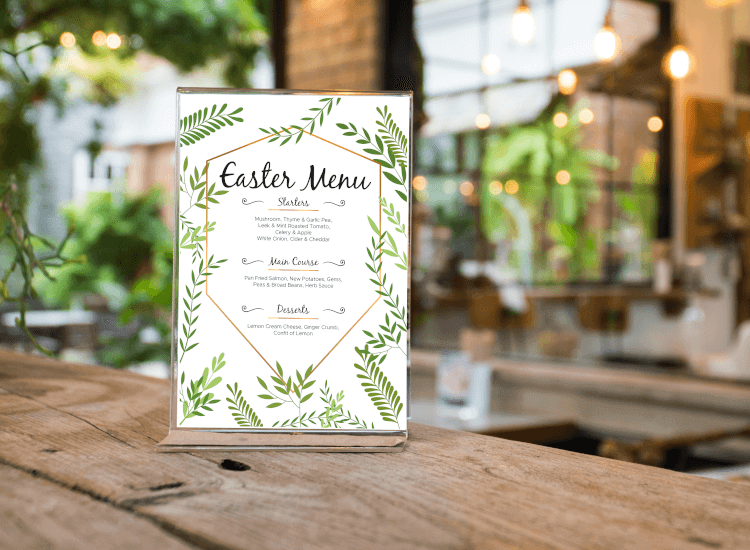 March: St David's Day (1st), International Women's Day (8th), St Patrick's Day (17th), Mother's Day (19th)
April: April Fool's Day (1st), Easter weekend (7th - 10th), The Grand National (15th), Eid al-Fitr (21st - 23rd), Earth Day (22nd), St George's Day (23rd)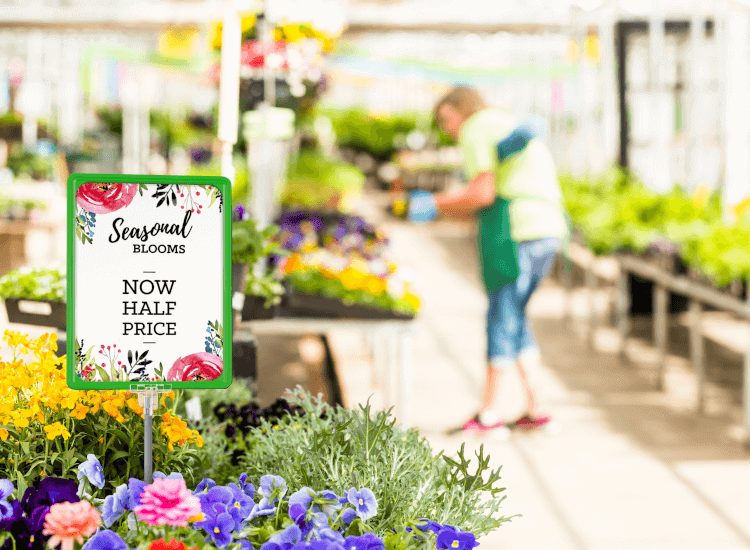 May: Early May Bank Holiday (1st), Coronation of King Charles III (6th), Extra Bank Holiday for the Coronation of King Charles III (8th), Eurovision (13th), Late May Bank Holiday (29th)
June: FA Cup Final (3rd), Father's Day (18th), Summer Solstice (21st)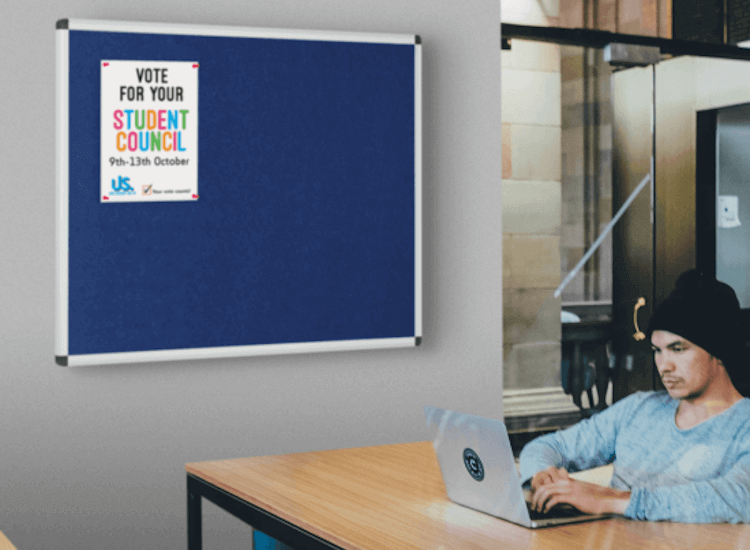 July: Wimbledon (3rd - 16th), Start of the school holidays (various dates), FIFA Women's World Cup begins (20th)
August: Summer Bank Holiday in Scotland only (7th), FIFA Women's World Cup Final (20th), Summer Bank Holiday in rest of the UK (28th)
September: Back to school (various dates), Rugby World Cup (8th Sept - 28th Oct)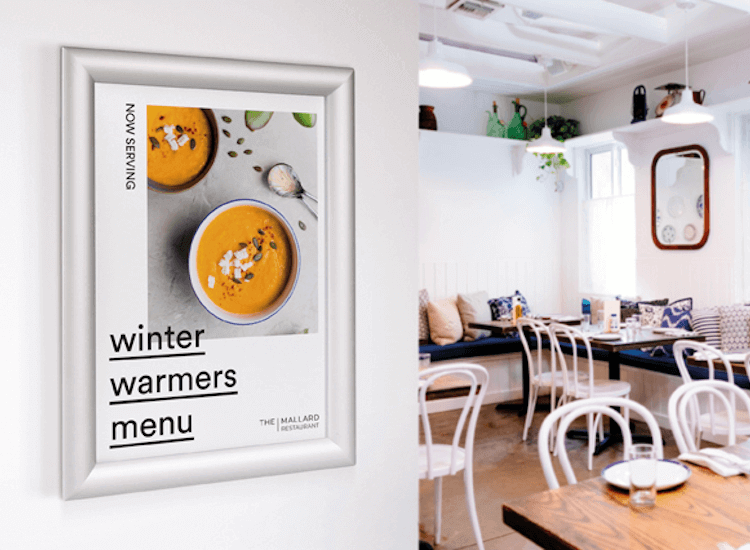 October: Halloween (31st)
November: Bonfire Night (5th), Remembrance Day (11th), Black Friday (24th)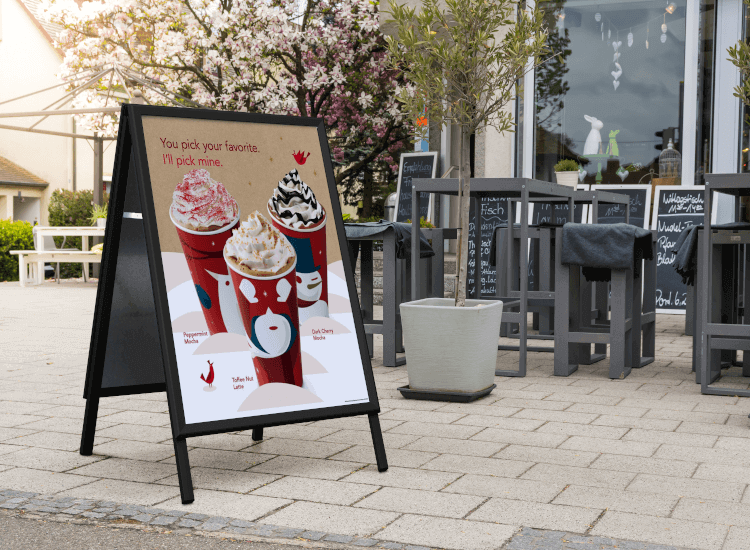 December: Hanukkah (7th - 15th), Christmas Day (25th), Boxing Day (26th), New Year's Eve (31st)
What do I need to prepare before a retail event or peak season?
A lot of planning needs to go into any retail event, so you will need to give yourself and your business plenty of time to prepare.
For bigger events, such as Christmas, planning may need to start up to a year beforehand, as they are such huge opportunities to generate profit. Smaller occasions, like St Patrick's Day and Bank Holiday weekends, still require planning periods of around 30, 60 or 90 days depending on the scale of retail event you wish to hold.
So how can you best prepare, in order to use seasonal displays and retail events to attract customers?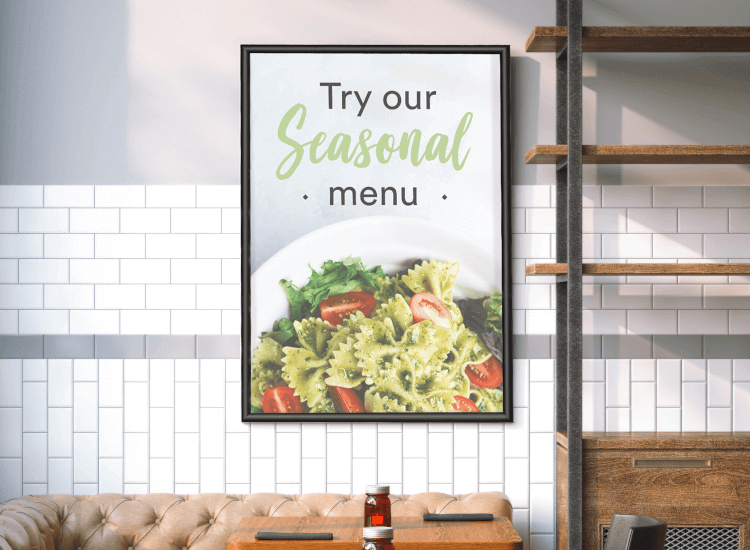 1. Identify your call to action
No matter which seasonal event you are planning for, every retail event needs to have a clear goal and call-to-action that helps you achieve it. You can identify many different call-to-actions in e-commerce stores, such as signing up to mailing lists, clicking on an advertisement and calling a number. However, brick-and-mortar stores are all going to have the same big call-to-action: buy now!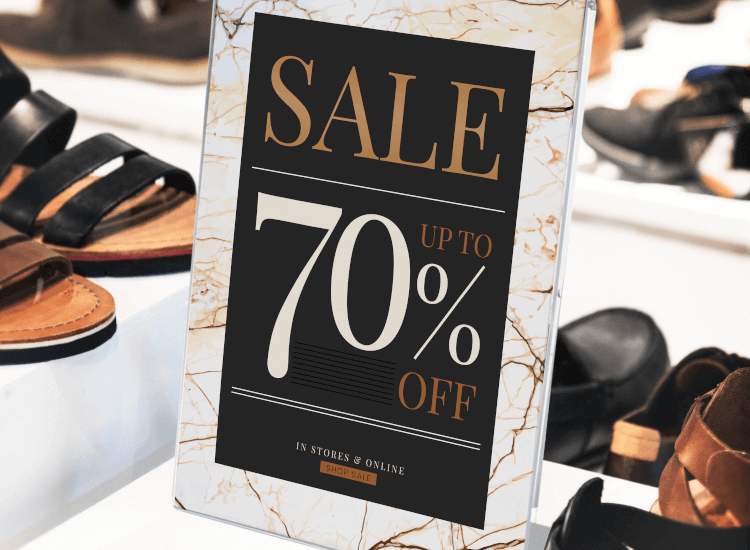 That being said, you can take this big goal of increasing sales and narrow it down to create a message that is specific to your target audience and sector. This could be anything from slashing prices all across the store, launching a brand new product at an initially discounted price, or buy-one-get-one-free offers.
Try not to use multiple different messages at the same time, as this could confuse customers and make your messages less effective.
2. Use bundled displays in your seasonal merchandising
A bundled display is when you place related items that wouldn't usually be in the same section of your store together. This technique is seen most often in supermarkets, where you could find end-of-aisle displays consisting of buns, sausages, burgers and condiments next to each other during the summer barbecue season, for example.
You can apply this type of merchandising to seasonal displays in the same way. You can place costumes and confectionery together around Halloween, or arrange school uniforms, stationery and lunch items together around the back-to-school period.
It is important that you place these bundled displays close to the entrance of your store, as well as having special offers in a seasonal aisle. This helps customers can get a flavour of what's on offer before browsing these items further in store.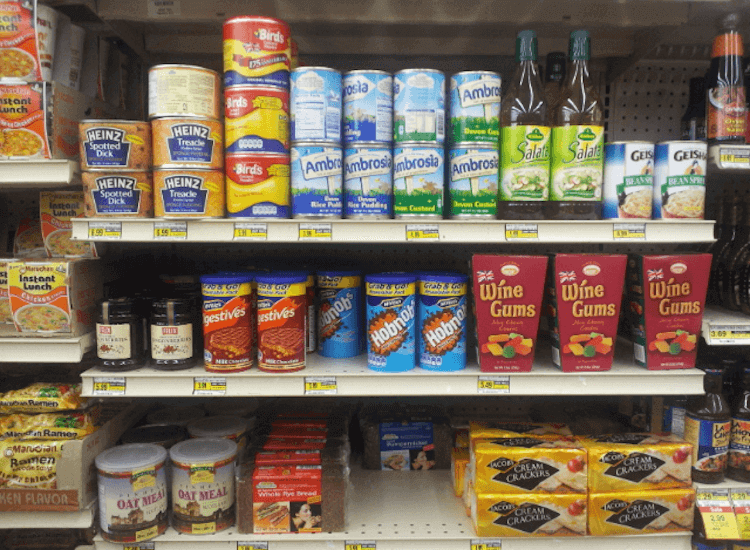 Studies have shown that shoppers evaluate bundled products better than products that have been displayed in their traditional sections of the store, while 'bundled presentations have even been shown to put shoppers in a better mood' [2].
3. Use window signage to entice customers in store
Signage is absolutely key to any seasonal retail event. Even though most people will be aware of annual holidays and occasions, if you don't let customers know that your store is holding an event around this time then they may not notice. The most obvious way of using signage to gain new customers is to first focus on window displays.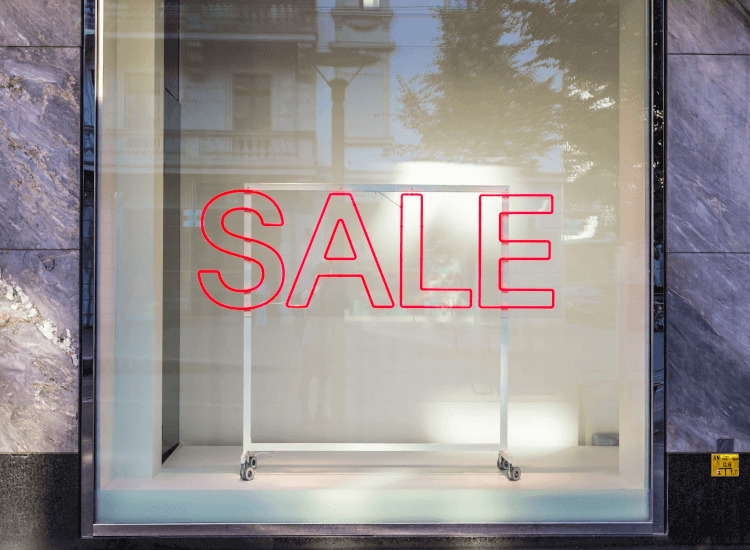 Window displays are the first clue that customers receive about in-store promotions and events. Your shop window needs to have a clear message that firstly tells customers what your offer is, and secondly gives them an incentive to buy.
Studies have shown that 'more creative store windows have an advantage over less creative store windows in terms of converting consumers into shoppers', so get inventive with your seasonal window displays [3].
You will need to tailor your window displays to your target customers and to the seasonal shopping trends within your sector. If you are a luxury clothing brand, then large, aspirational, photographic window displays may work better than simply using display stands of your products. However, it truly depends on the product that you are selling, as luxury jewellery does benefit from their products being displayed in windows!
'Visual perceptions are likely to be influenced by the shopper's tasks and information processing capacity limits in a given context. The same window displays may therefore work differently depending on whether a store is located in the busy streets of New York City or a shopping mall in a small town'

- Oh and Petrie [4]
You will need to use window signage to advertise your event a few weeks before the start date, as this gives people time to take notice of the signs and make a mental note to return to your store. Once your event has begun, your window signage will play a huge part in drawing new customers into your store. Use eye-catching, bright signage to attract attention and showcase your bestselling or heavily discounted products.
4. Product placement
The placement of your sale items is key. When it comes to retail, eye level is buy level. If your customers are not instantly presented with the products they want, then it's less likely that they will take the time to search for it and therefore buy it.
Eye level shelf real estate is the most expensive for brands to secure for this very reason.
Whether this presentation takes place at the store entrance or on shelves, you need to make sure that the products you want to sell the most are at the average adult eye level. This height is anywhere from 122cm up to 152cm.
Placing smaller low value items on our around the checkout area is proven to boost the rate of impulse purchases and consumer spending, so this is a great place to display gifts and accessories related to the seasonal event in order to further boost sales.
5. Upselling and cross-selling
Cross-selling refers to the practice of recommending other products to a customer based on the one currently in their basket, while upselling is offering customers an upgraded or premium version of their chosen product. Studies show that 'unplanned purchases make up between 46% and 70% of total purchases' so you could be missing out on a lot of money if you don't try to upsell or cross-sell in store [5].
For example; if you are selling a smartphone, you could use cross-selling to encourage the customer to also buy a set of compatible Bluetooth headphones. Upselling in this situation would be persuading the customer to purchase a phone within the same range that has a bigger storage capacity or larger screen. Always provide value to your customers when upselling and cross-selling - anything else can come across as being pushy and you may end up losing your original sale.
6. Offer something extra
You may have some fantastic discounts on your bestselling items to entice passersby into your seasonal retail event, but often it is a good idea to offer customers something extra on top to seal the deal. However, this added extra does not have to be material. Customers are just as likely to be happy with measures that have been put in place to make their shopping experience more pleasant. This could be simply providing more staff at the checkout to ensure that customers are not queuing for too long.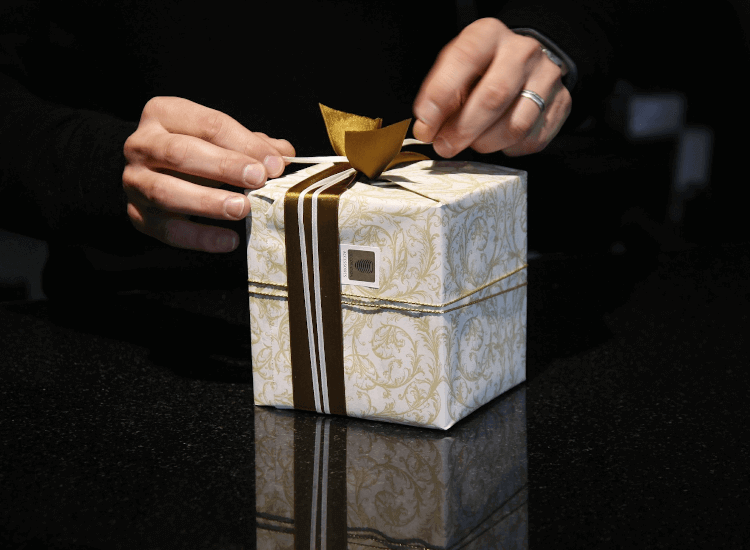 UK consumers, alongside their global counterparts, are just as likely to report long checkout lines (68%) and overcrowded stores (59%) as reasons for not shopping in store [6].
In particular, UK respondents are more likely to identify pushy sales people as a pain point around the in-store experience (39%) compared to the global average (32%) (Robin Langford, 2019).
Other examples of added extras within your retail store could be providing a gift wrapping service, personal shoppers or providing a price match guarantee during your sale event.
You may consider using a seasonal event to launch a brand new product, but this could be a risky strategy. When launching a new product, you want the customer's attention to be solely focused on it, which wouldn't be the case during a seasonal event where lots of different products will be promoted. However, if the new product launch is directly related to the seasonal event, then launching it to start your event could be the catalyst you need to draw customers into your store.
'If your product is perfectly suited [to launch during a seasonal event], then go a few steps further than other brands. Immerse yourself in understanding the customer [...] and how your product can fulfil a need, then you will be better placed to engage with them on a whole different level.

Cut through is not just about how loud you shout but how well you sing. You want to be music to their ears, not just background noise'

- Alexis Eyre [7]
7. Be prepared to extend your retail events
If it is financially viable, you should always be prepared to extend a seasonal sale event. If the initial event is successful, then it makes sense to give customers a few more days to attend your store and boost profits. Announcing an extension to your event may provide an added boost to your event's exposure, which in turn could lead to more customers turning up compared to the initial event. '19% of customers are still-last minute shopping on Christmas Eve', so never end your events too soon [8]!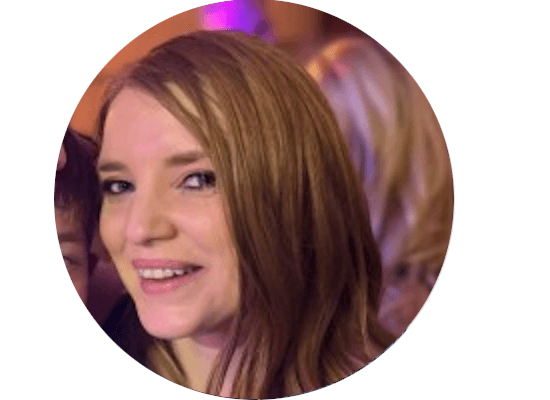 Alysha Bennett
Alysha is a copywriter at UK POS, with experience working in B2B and B2C companies, as well as with charities. She has been researching consumer and retail trends to assist retailers in implementing effective point of sale materials into their own businesses for eight years.
References
1. 'Preparing for the Future of Retail', PushON (August 2019), https://www.pushon.co.uk/wp-content/uploads/future-of-retail-report.pdf [accessed 14 September 2020].
2. Ebster, C and Garaus, M, Store Design and Visual Merchandising (New York: Business Expert Press LLC, 2011), p. 90.
3. Trolle, David, 'How to prepare for the retail Christmas peak', Summit, October 2017, https://www.summit.co.uk/how-to-prepare-for-the-retail-christmas-peak [accessed 14 September 2020].
4. Oh, H and Petrie, J, 'How do storefront window displays influence entering decisions of clothing stores?', Journal of Retailing and Consumer Services, Vol 19 (2012), p. 27.
5. Garrido-Morgado, A and Gonzalez-Benito, O, 'Merchandising at the point of sale: differential effect of end of aisle and islands', Business Research Quarterly, Vol 18, Issue 1 (2015), p. 58.
6. Langford, Robin, 'Retail trends: Youngest shoppers most likely to buy in-store as seasonal purchases begin', Net Imperative, September 2019, http://www.netimperative.com/2019/09/retail-trends-youngest-shoppers-most-likely-to-buy-in-store-as-seasonal-purchases-begin/ [accessed 14 September 2020].
7. Eyre, Alexis, 'Should you adopt Seasonal Marketing for launching a new product?', Five by Five, https://fivebyfiveglobal.com/articles/seasonal-marketing [accessessed 14 September 2020].
8. Lange, F, Rosengren, S and Blom, A, 'Store-window creativity's impact on shopper behaviour', Journal of Business Research, Vol 69 (2016), p. 1018.