Suggestion Boxes and Ballot Boxes
Metal, Wooden, Cardboard and Acrylic Ballot Boxes and Suggestion Boxes
Suggestion boxes are a great way to collect valuable customer feedback, votes and competition entries in a stylish and professional manner.
With optional locks available, people using acrylic ballot boxes can be confident their information will remain secure and confidential, while branding options mean this product will increase brand awareness.
We can create bespoke suggestion and secret ballot boxes to your exact specification and design. We can also add your company branding to your voting boxes for extra advertising.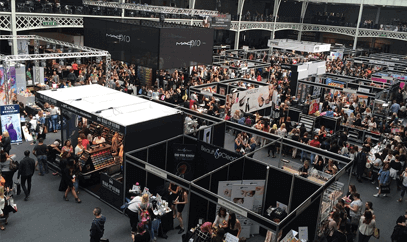 POS for events buying guide
Using the correct POS at events is vital. Whether it's a national show, a university open day or an in store event, your location, plan and offers need to be clear.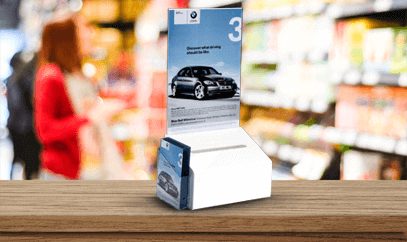 Suggestion Box buying guide
If you're offering a service, feedback is always welcome and suggestion boxes provide a simple but effective way of improving your customer satisfaction.
Do you produce cardboard suggestion boxes?
Yes, if you only need a temporary suggestion box that doesn't need to be resilient, then a cardboard secret ballot box could be ideal. We produce several different cardboard suggestion and voting boxes and can even brand them with your own designs.
What if I need a donation box with lock?
A number of our donation boxes come with locks. These range from clear ballot boxes, to wooden ballot boxes or even steel. Lockable versions are supplied with 2 keys.
Can I get a branded suggestion box?
Many of our acrylic ballot boxes are available with an optional header space or poster holder, allowing you to insert prints displaying instructions or a company logo. We can also manufacture the suggestion and collection boxes in alternative colours, sizes and with custom branding if you require. Our range of white suggestion boxes are perfect for branding, as they provide a clean, plain backdrop to make your logos stand out.
How can my acrylic ballot boxes get more votes or donations?
To maximise the number of votes or donations you collect, we recommend promoting your box with supporting point of sale displays. As some of our donation and voting boxes come with a built-in header or poster holder, you can utilise this space to provide eye catching graphics or supporting information.
You may also be able to increase the number of votes, suggestions or donations by displaying alerts and calls-to-action in snap frames or poster holders located near your suggestion boxes.
How can I ensure the secret ballot box matches my company decor?
We stock suggestion boxes in a variety of styles, including clear acrylic, wooden, cardboard, metal and more. Choose a colour or material that matches with other fittings in your venue to create a cohesive theme. A white suggestion box is a popular choice as it has the ability to blend seamlessly into most surroundings.