Magnetic Acrylic Photo Blocks
Acrylic magnetic photo blocks
What are acrylic magnetic photo blocks for?
Magnetic photo blocks can be used in any business or sector. They are a modern yet stylish way of displaying your graphics. As they are freestanding, acrylic photo blocks can be placed on countertops around your business and repositioned whenever you need to.
How are the acrylic magnetic photo blocks made?
Each of our acrylic photo blocks are made from diamond polished crystal clear Supervue acrylic. They are fitted with magnets that keep your graphic or artwork securely inside the frame.
How do I swap out the graphics?
The acrylic magnetic photo blocks are designed with two acrylic panels which are held together with embedded magnets to hold your poster firmly in place. To change the poster, simply detach the magnets and slide in your prints.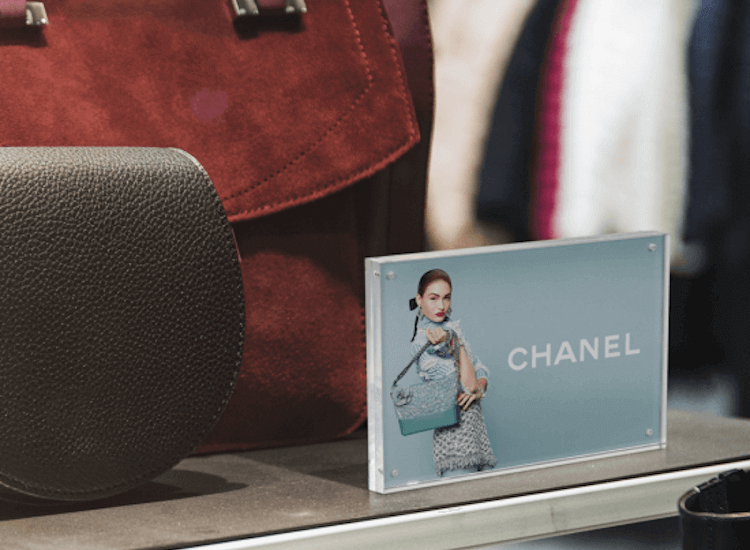 Are the acrylic block photo frames portrait or landscape?
Depending on which product range you choose, many of our acrylic photo blocks can be used in portrait or landscape positions. They can show images in sizes A4 to A7.