Furniture and Homeware Display Ideas
Homeware and furniture shop display ideas
What are the best furniture sale signs?
A flexible wallet makes an ideal furniture sign. They're available with adhesive for sticking to upright goods such as wardrobes, or with eyelet holes for tagging directly into your home furnishings. For special items you can't affix labels to, use poster stands to display information directly next to your furniture shop display.
How should I label a homeware display?
Shelf talkers, photoblocks and clear countertop poster holders for product details and pricing are perfect for your homeware display on shelving and tabletops.
Do you supply homeware display stands?
Yes, home furnishing POS stands such as branded freestanding display units are great for use in areas such as aisle ends. Wooden shelf display stands add a warmer, more rustic and homely aesthetic.
How can I sell more home furnishings?
Fill dump bins with items which make good impulse buys such as cushions and blankets, or multiple small items like candle holders or kitchenware.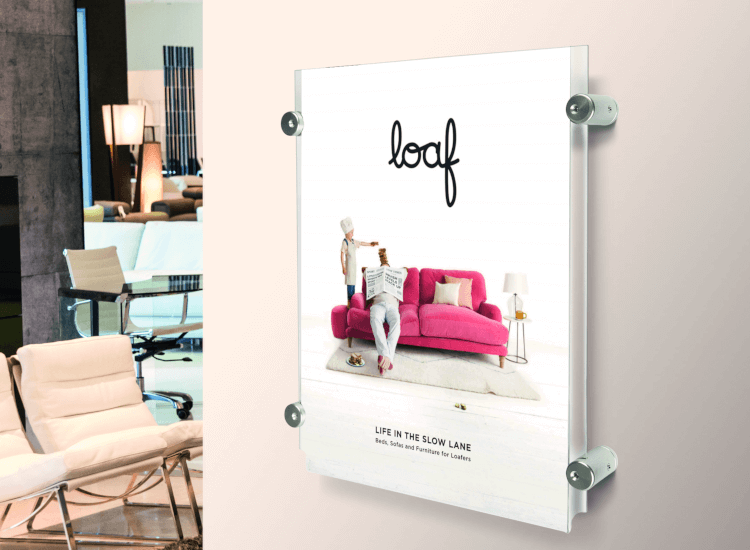 Furniture sale signs and homeware visual merchandising displays will attract customers and increase sales
How do I promote my home furnishings in store?
Standoff signage and digital displays are a perfect way to present attractive, aspirational homeware marketing images. Use leaflet holders to promote specific product ranges and stocked brands.