How to create digital signage content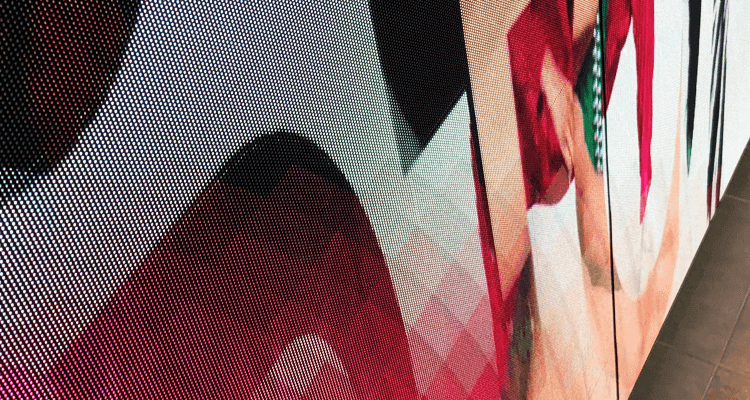 How to create digital signage content with our top digital display board ideas
In our previous article, we discussed how digital advertising screens have proven to be more effective than printed media. In this section, we explore how different types of display have different effects, and what kinds of messages and content businesses may wish to create in order to capitalise on this display method. We also explain the three main types of display location and how location has an impact on display success. Finally, we will explain why digital advertising is important, the limitations of digital advertising, and how these limitations can be outweighed by the benefits.
What is digital signage?
Digital signage is a form of poster display that uses technology instead of traditional printed media. Usually this type of signage uses LCD or LED technology to display high definition images, videos and presentations. They are often used in stadiums and corporate buildings to display branding messages, but in-store digital signage is also great for advertising in retail stores, hotels and restaurants.
This is in contrast to displays which might only show heavy branding with logos and irrelevant images. Additionally, adapting the content to the theme and decor of your business can enhance the atmosphere, creating a more positive customer experience.
One important benefit of digital displays is that retailers can easily change their promotional messages whenever required, or even set messages to play on a timed loop. Experts suggest adapting your advertising to suit to suit the different shopper demographics present at different times of day and, with digital displays, this couldn't be more easy. For example, 'price-sensitive seniors may be shopping on a Tuesday morning, while the 4 to 6 pm dinner rush is made up of hurried shoppers, more focused on meals and convenience' [2]. Therefore, show different promotions on your display boards at different times, to ensure your messages are reaching their target groups.
Digital display board ideas
Location matters: Where to use digital display boards
What are the disadvantages of in-store digital advertising?
Too many digital display boards can make customers "switch off" and cause them to feel negative emotions. In a 2015 review of in-store experiments, Roggeveen et al. found that, while digital displays had a positive impact on sales and approach behaviours, it could potentially have a negative impact on customer attitudes [7].
When surveyed, shoppers predicted that they would dislike a shopping experience that used digital posters, and afterwards did rate their experience shopping in smaller stores with digital screens as being more negative. The study reported that, while the use of digital displays in hypermarkets increased sales by up to a whopping 17%, using the signage in small stores actually decreased sales.
How to create digital content: 7 key points to take away
Make your digital content relevant to the situation at hand.
Video content is more effective than images at creating a connection with customers.
Connecting with video content reduces your customers' price sensitivity.
Informative content that includes pricing increases sales.
Keep digital video content under 15 seconds long, but not fast paced and confusing.
Use digital displays in unconventional locations to make them more memorable.
Display digital content at points of wait, such as in queuing areas to create positive waiting experiences.
Conclusion
Our research confirms that digital signage is consistently found to have greater rates of observation and recall, as well as being proven to increase footfall and sales. While digital does have its drawbacks in terms of a high initial output and the potential for negative effects on shoppers if used badly, many researchers have demonstrated the ways in which digital displays can have a greater ROI than printed posters.
Traditional print media is certainly not dead yet, and is still the most reliable form of signage for smaller businesses. Digital signage content, however, has now proven its value for engaging customers, as well as increasing footfall and sales. Nonetheless, in our current society in which we are forced to consume hundreds if not thousands of printed and digital messages per day, display blindness is on the up and retailers must make more innovative advertising choices in order to gain attention.
Both digital and printed signage have their strengths and weaknesses, and the best type for purpose depends on what type of retailer you are. Whatever form of POS advertising you use, make sure that you carefully consider your business type, display style and target market, to ensure that you are achieving the best results and ROI.
For large companies who wish to keep up with the competition and are looking to save themselves a significant amount of time and money, investing in their digital signage content will almost certainly be the best advertising choice they can make as they begin to plan their future.
« Previous
References