Poster Hangers and Grippers
Poster hangers, grippers and binding bars
What are poster clips, hangers and grippers?
Suspend your posters, banners or directional signs from poster clips, hangers, grippers and binding bars. Poster grippers and poster snaps are a seamless and discreet way to display posters from the ceiling or on walls and doors without interfering with your store layout.
Suspended posters and banners are ideal for use in large department stores or supermarkets to create an easy shopping experience, maximising floor space, improving wayfinding, and providing additional marketing opportunities.
What types of poster hangers and poster grippers are available?
Our PVC poster grippers are designed with an adhesive back to mount to your chosen surface, and they simply snap shut around your poster to grip it in place.
Non adhesive poster hangers, such as our Binding Bar Poster Hanging Kit, are designed to suspend posters from the ceiling using triangular poster hangers or suspension clips which can be used in combination with wire suspension hooks or nylon lines, found in Display Accessories and Fixings.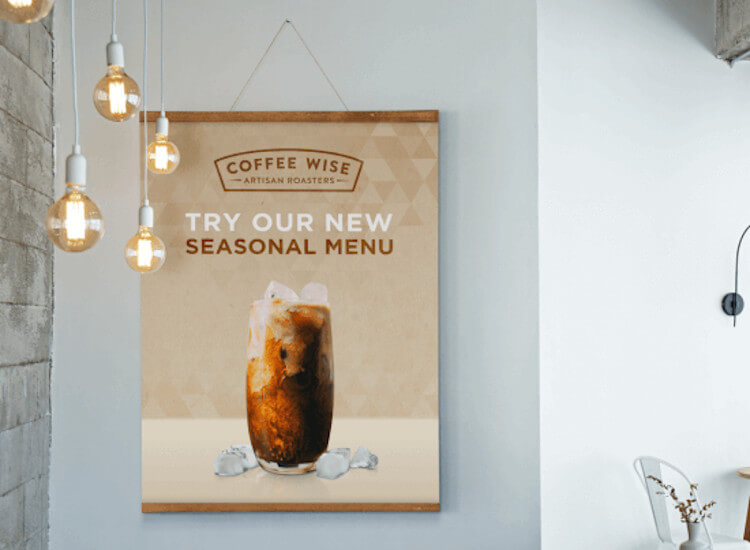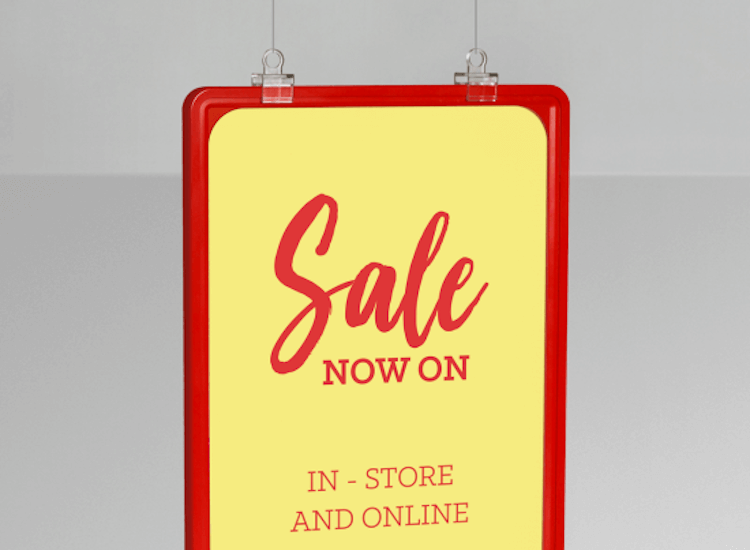 For suspended posters, we have ceiling poster holders with holes for hanging, however we recommend using one of our stylish aluminium profiles, particularly for heavier posters. The secure snap frame style grip will keep your poster in place and looking its best, with the height of your banner making it extra visible. Alternatively, we also supply steel cable display kits which provide a more robust ceiling poster fixing.
How do I use poster hangers and grippers?
The plastic poster hangers and aluminium poster grippers make it easy to switch out your graphics whenever required, such as to promote a new product, service or special offer. Simply detach the existing poster by sliding it out, and insert a new one to refresh your display.
Our PVC J channel supports poster boards and can be used to create a sliding door sign, or can be used in tandem with our clear plastic H section to create multi panel poster displays on walls.
Do you supply printed posters?
Yes, we are fully equipped to print bespoke branded posters which are semi rigid and waterproof. You can purchase a printed poster to use with a poster hanger or gripper right here at UK POS.