Lockable Poster Cases
What are lockable poster cases?
Lockable poster cases have locks that protect your frames for being opened to protect your displays from vandalism or theft. These frames can be used both indoors and outdoors and prevent your posters from being tampered with.
Standard poster cases, such as snap frames, are designed to be accessed easily without tools in order to make poster changes as fast and simple as possible. However, in certain environments your posters could be removed or defaced, so lockable poster cases add an extra piece of security to your displays.
How hard is it to replace the posters?
Changing the poster in a poster case is very simple - you just need the right key. Depending on the style of frame, this will either open the frame mechanism so you can snap in a new poster, or it will allow you to open a hinged door to switch the poster.
What sizes are available?
Our lockable poster frames and cases come in a wide range of sizes, from standard paper sizes such as A4, A3, A2 and A1 to much larger posters A0 and custom sizes.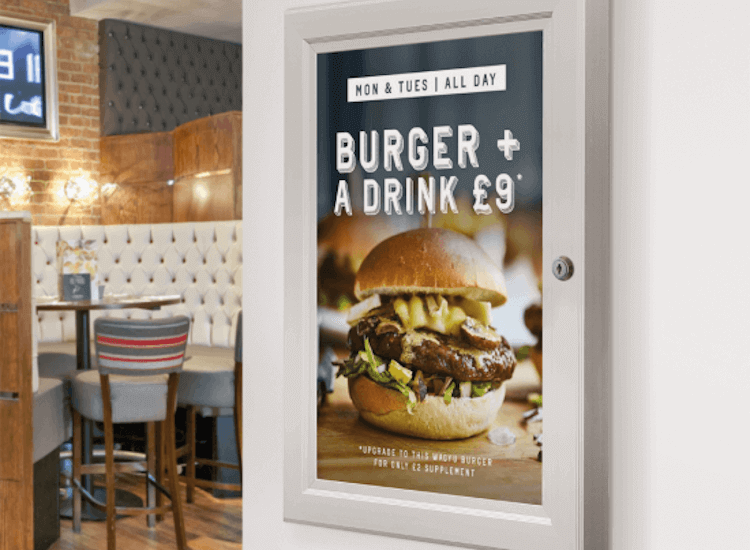 Where can these locking poster frames be used?
Our locking poster frames can be used indoors and outdoors. They're our most popular poster frames for outdoor use as poster cases protect posters from the elements far better than a standard stand frame does.
Some models also include high impact acrylic fronts to further reduce vandalism. As with all outdoor POS, we recommend that you print on waterproof poster paper to protect against crinkling.