Back To School Marketing And Merchandising Ideas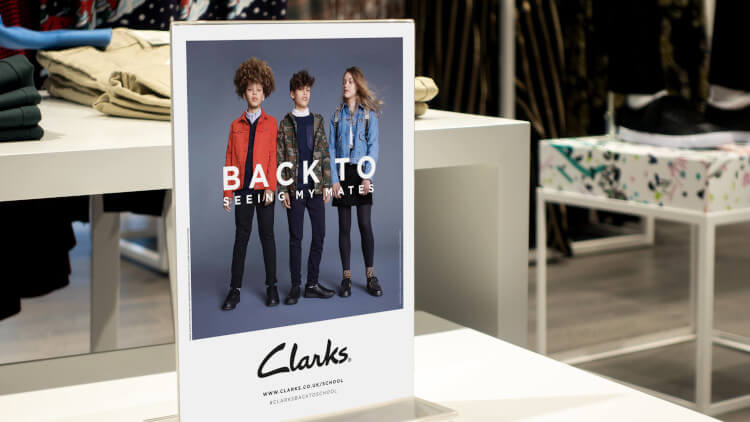 Every year, somehow, back-to-school time seems to roll around almost as quickly as the summer holidays do. It can come as a shock to parents and retailers alike, who were just starting to get used to having the kids around more often.
Reveal how retailers can create the perfect back to school campaign and benefit from the back to school shopping period. From smart shoes and sportswear, to pencil cases and lunch boxes, make sure that your back to school advertising will prompt parents to pick up the essentials ahead of time.
Outdoor back to school marketing ideas
Make sure you alert passersby to your back-to-school displays and special offers. Using outdoor signage such as pavement signs and A boards is ideal for this.
Window signs and displays can be a creative way to attract attention and remind customers of items they may need. Use plinths, crates and cubes to highlight certain products and show off your complementary items.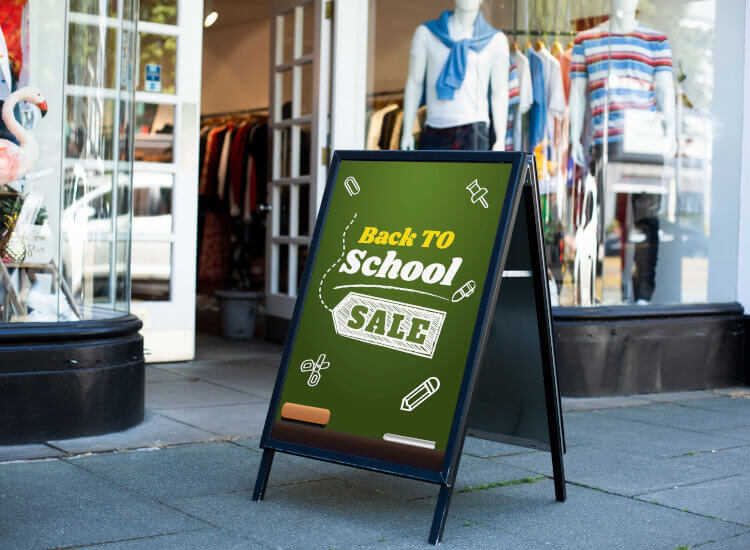 Indoor back to school merchandising ideas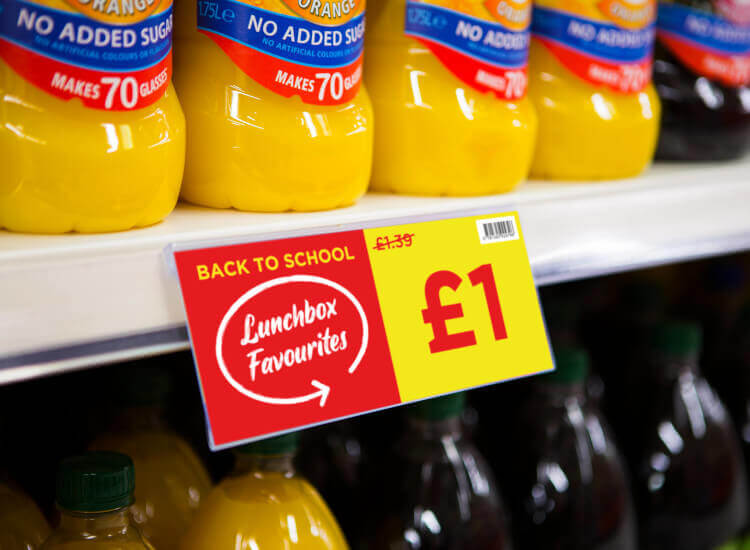 Aisle fins, shelf talkers and shelf wobblers are all really great for pointing out a bargain. This can be especially useful for large families for whom back-to-school shopping can be an expensive affair.
Overhead poster holders and floor stickers are an easy way to signpost your displays. Use them to point people in the right direction, even if they're absent-mindedly staring into the distance or at the floor.
Use wall mounted poster frames and countertop poster holders to display your inspirational graphics and promotional messages. Always display large bundles of low-cost items into dump bins, with showcard stands or clips to specify prices and discounts. These are one of the best ways to prompt impulse buys from bargain hunters in-store.
'88% of back-to-school shoppers found ad messages about value or savings to be most relevant'- Steve Nicklin, 2022 [1]
Back to school marketing supplies
More ideas to boost your back to school sales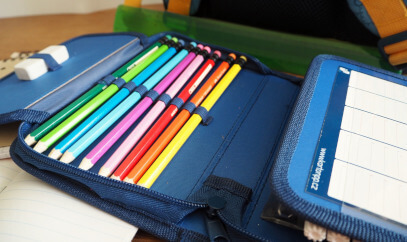 Stationery is a fail-safe option. Students will always need, and love, pens, pencils, sharpeners, erasers, rulers and paper.
Sell these separately, and also group complementary items together to make appealing back-to-school stationery bundles.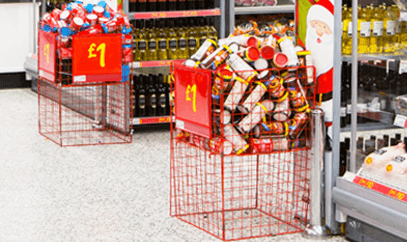 If you're a food retailer, consider merchandising food groupings geared towards lunchbox favourites.
Why not try advertising some easy, cheap and child-friendly recipe ideas in leaflet holders, to evoke some inspiration?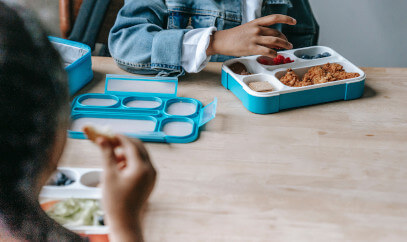 Don't limit your creativity to just food merchandising either. Bag yourself some add-on sales by creating clever cross-merchandising assortments. Sandwich bags, reusable bottles, Tupperware boxes, and even ice packs for hot days, are all suitable for back-to-school campaigns.
Additionally, electronics retailers can take the chance to promote some technology options, such as laptops and e-readers. Utilise freestanding display units at aisle ends to grab attention, or display your items on central countertop displays. Add an extra level of security using retractable product tethers, steel security cables, Kensington cables and locking stands for tablet displays.
Back to school advertising campaigns for young adults
Remember, it's not just very young kids who are going back to school. You're also marketing to college and university students! New to the world of adulthood, they often need a helping hand with knowing what is required for their new lifestyles.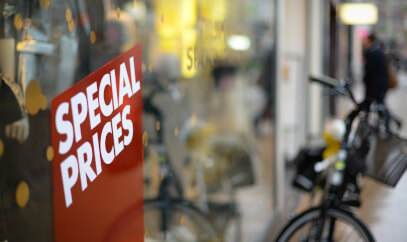 On top of the usual stationery and electronics, take the opportunity to display all the various items that new university students might need.
Ideas include kitchen essentials such as pans and cutlery, homeware like bedsheets and towels, and appliances like toasters, kettles, and even TVs and gaming devices!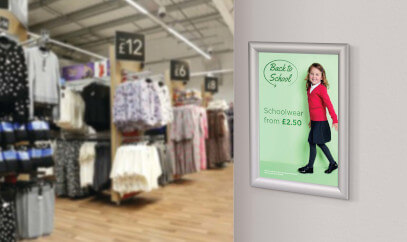 Consider including items like these in a back to school sale offer. Advertise these using your signage to highlight the reductions.
House-sharing students are more likely to club together to buy larger items, such as a TV, kitchenware or white goods, especially if they're advertised with a heavy discount.
Back to school retail attracts bargain hunter shoppers, whether it's stressed-out parents or broke students. Ensure your special offers are easily spotted by customers. Use red and white sale stickers and large sale posters. This will help customers locate what they need quickly.
Back to school merchandising supplies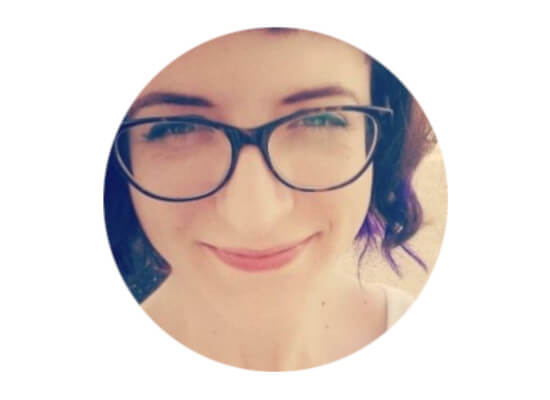 Kira Swales
Kira Swales is a copywriter for UK POS. Kira has nine years' experience in e-commerce and copywriting, with a background in retail. She enjoys researching topics in depth in order to provide readers with the latest information on point of sale merchandising. Read more of her comprehensive guides in our
Knowledge Hub
.
References
1. Steve Nicklin, 'Sales Tip: OOH Influences Back-to-School Purchasing Decisions', OAAA (June 2022), https://specialreports.oaaa.org/sales-tip-ooh-influences-back-to-school-purchasing-decisions/ [last accessed 04.08.2022].