Boost Sales Using Effective Mother's Day Displays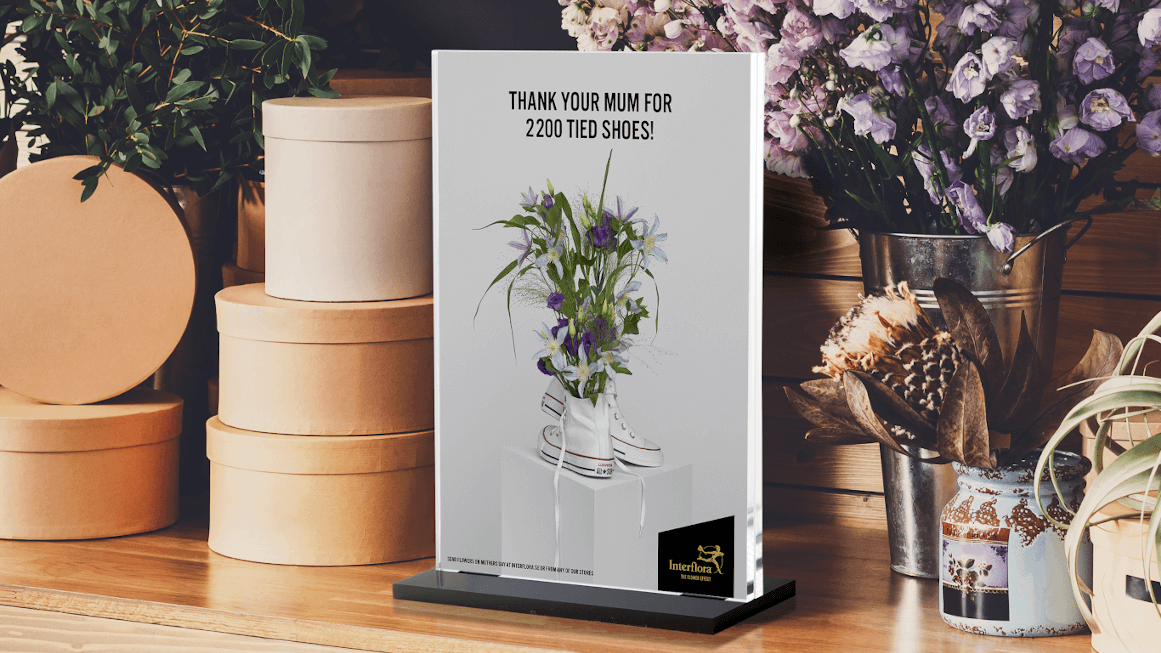 Mother's Day is one of the biggest events in the retail calendar, with UK consumers spending approximately £1.34 billion on Mother's Day in 2021 alone [1]! Small businesses made up 34% of this spend, department stores and supermarkets made up 28%, and speciality stores (such as florists and jewellers) took another 26%. The opportunities to boost profits in-store this year are huge!
Businesses need to use the weeks leading up to Mother's Day to make sure that they have the most effective POS displays in place. Signage plays a huge role in getting customers into your business, as well as influencing their purchase decisions once they're inside. Maximise the effectiveness of your seasonal displays and boost the visibility of your time-limited promotions using tried-and-tested traditional displays, including poster holders, pavement signs and display stands.
There are three main aspects of traditional Mother's Day spending that retailers and hospitality can capitalise on to boost sales:
Dining out with family
Cooking a special meal at home
Buying Mother's Day gifts and cards
Traditional Mother's Day gifts are flowers and chocolates. However, research has shown that 67% of UK shoppers are unimpressed by the current selection of gifts and would happily spend more if better gifts were available [2]. There's never been a better time for retailers to get creative with their offerings!
Window displays and outdoor advertising
Discover our top Mother's Day window display ideas designed to attract customers into your business. Your windows act as the 'front cover' to your store or establishment, and should give passing customers an accurate impression of what they can find inside.
Outdoor advertising is the perfect match for your window displays. Pavement signs and banners are hard to miss, and can act as a further draw to passersby.
Pavement signs are ideal for cafes and restaurants, as well as retail stores, to display Mother's Day promotions on the street outside your premises. We have a great range of A boards, chalkboards and swing signs to suit any type of business and weather conditions.
Banners and event flags are great for larger businesses that are situated on busy roads or retail parks. Use bright colours and short, clear messaging to draw the maximum amount of attention to your Mother's Day promotions and offers from passing cars and pedestrians.
Create eye-catching Mother's Day store displays
Once you've used outdoor signage to encourage shoppers inside, retailers need to continue to use effective signage in-store to direct customers to their Mother's Day sections. We hope our Mother's Day retail display ideas will give you some inspiration.
Fashion and lifestyle retail stores
Our range of display crates, cubes and boxes are the perfect solution for showcasing your Mother's Day-themed products in style. They are available in modern acrylic designs to suit any store, and also in sturdy wooden designs. 65% of shoppers say they'd like to buy more eco-friendly gifts, so wooden display crates could help you project your eco-credentials further [3]. They are stackable, so can even help you save on valuable floor space.
Clothes are a popular choice of gift for mothers - you can't go too wrong with a nice jumper or scarf! Freestanding clothing rails offer a great way to increase the visibility of your key garments near the storefront. They come in two, three and four arm designs, as well as more industrial-style rails with wheels that can be moved around your store as needed.
Dump bins are also a great choice for displaying smaller Mother's Day present ideas. Place by the checkout to encourage impulse purchases of low-value items, such as toiletries, hair accessories, keyrings and more, in order to increase your average order value.
To boost visibility and increase sales of more expensive Mother's Day gifts, consider using countertop signage to create a high-end, in-store display.
"Mother's Day sees a dramatic increase in grocery spending, with products categorized as 'special', experiencing a 4.7% increase in sales as compared to an 'ordinary' week. "- Grace Randall, AHDB [4]
Supermarkets and grocery stores
Dining out on Mothering Sunday is very popular in the UK, but a lot of us will also be planning to cook a special meal for our mums at home. This could be because of finances or wanting to prepare something homemade. In 2022, 64% of people surveyed said they would celebrate Mother's Day with a home-cooked meal [3].
This gives supermarkets a great opportunity to offer themed meal kits and special offers on a selection of luxurious food items for families looking to impress their loved ones. Draw attention to your Mother's Day offers by using a variety of effective POS displays.
Freestanding display units (known as FSDUs) are the ideal solution for supermarkets wishing to create themed Mother's Day displays at the end of aisles. These end caps are a great tool for encouraging impulse purchases. They are hard for customers to ignore as they walk down the centre of the store to get to the aisle they are looking for. Our FSDUs can be fully branded with the design of your choice and have inbuilt data strips at the shelf edge.
Increase interest in your themed hospitality offers
Mother's Day is a huge event for the hospitality sector. Many families will be treating their mums to an appreciative slap-up meal, so there is plenty of opportunity for pubs and restaurants to boost sales. 33% of Brits said in 2022 they want to try somewhere new for food and drinks on Mother's Day [3]. Attract new, potentially loyal customers by showcasing your menu items in an eye-catching, appealing way.
The first part of your business that potential customers will interact with is your entrance. Cafe barriers are not only perfect for guiding customers inside and cordoning off outdoor seating areas, but they also have large banners to display your advertising messages. Simply using these banners to display that you're offering special deals for Mother's Day will attract a lot of attention from passersby.
Offer something extra to customers
While traditional gifts and Mother's Day displays are still popular, many people are looking for something extra in their shopping experience. Approximately one-third of people gifted subscription boxes for their mums in 2021, so this could be something you can offer in-store [3]. When customers sign up for subscription boxes, you're guaranteeing revenue for a set amount of time and perhaps even gaining new loyal customers when the subscription period ends.
Alternatively, offering a gift-wrapping service in-store is a genuinely useful way to help your customers, while also boosting your average order value. Free gift guides given to customers in the weeks leading up to the Mother's Day weekend could prove useful in securing sales and increasing interest in your product range.
Discover more ideas on how to boost sales during seasonal events in our short guide.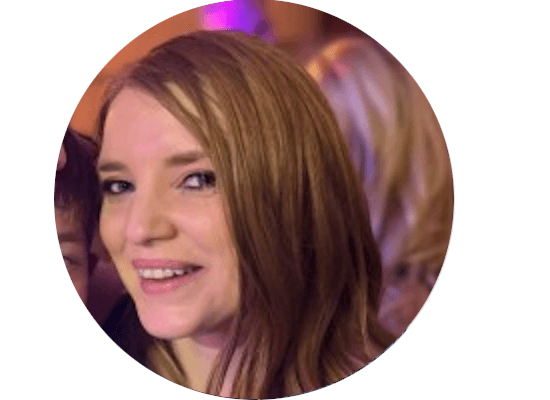 Alysha Bennett
Alysha is a copywriter at UK POS, with experience working in B2B and B2C companies, as well as with charities. She has been researching consumer and retail trends to assist retailers in implementing effective point of sale materials into their own businesses for eight years.
References
1. Chermaine Chee, 'Mother's Day Statistics 2022: How Much Does The UK Spend On Gifts?', (June 2022), Truly, https://trulyexperiences.com/blog/mothers-day-statistics-uk/ [accessed February 2023].
2. Mark Casci, 'Why spending on Mother's Day gifts has soared to £1.49 billion', (March 2022), The Yorkshire Post, https://www.yorkshirepost.co.uk/business/consumer/why-spending-on-mothers-day-gifts-has-soared-to-ps149-billion-3628067 [accessed February 2023].
3. Clive Harris, '50 Latest Mother's Day Spending Statistics For The UK (2023)', (December 2022), DIY Garden, https://diygarden.co.uk/statistics/mothers-day-spending-statistics [accessed February 2023].
4. Grace Randall, 'Mother's Day gifting boosts grocery sales', (June 2019), AHDB, https://ahdb.org.uk/news/consumer-insight-mother-s-day [accessed February 2023].