Floor Standing Poster Frames
Floor standing poster frames
What are the benefits of floor standing sign holders?
Our stand alone display boards let you present content, such as posters, information, menus or promotions, to your customers without using wall space. As floor standing signage can be used almost anywhere, they're very versatile and are available in a range of styles to suit almost any type of business.
What styles of free standing signs are available?
We manufacture a huge range of freestanding snap frames and signs, including floor standing snap frames, information boards, menu boards, LED menu display stands, lecterns, totem signs and monolith signs.
Free standing picture display stands can be used to display restaurant menus, advertisements, directional signs and any other information to attract or inform customers as they walk by.
Do you have LED floor standing signage?
Yes, we have ranges of LED backlit freestanding poster frames, totems and menu stands, which allow you to continue to advertise to passers by even when it gets dark. This type of LED signage is especially useful for restaurants, as they can display their evening menus in atmospheric lighting.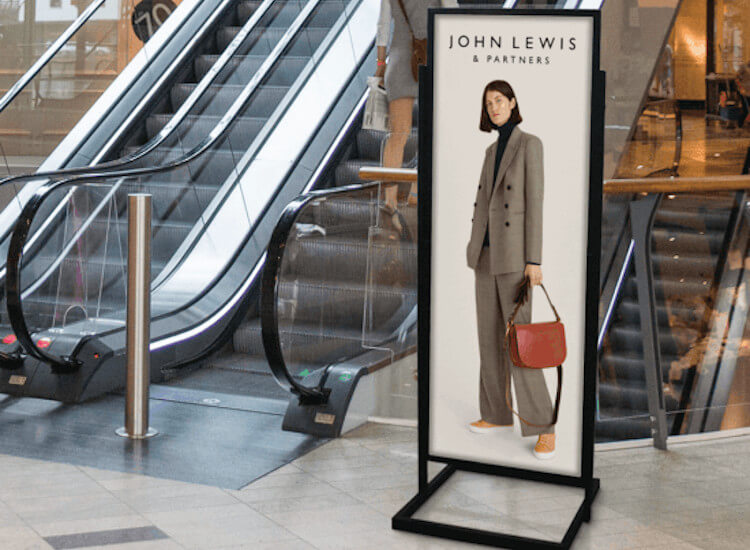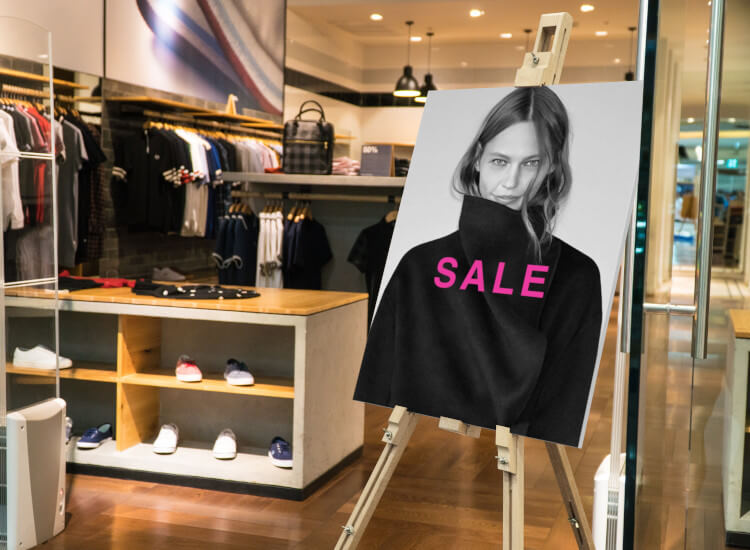 What are totem signs and monolith signs?
Totem signs and monolith signs are narrow freestanding poster frames that are popular for both wayfinding purposes and for showing off eye-catching, vertical, image-led promotions. Our illuminated totem signs have become particularly popular with department stores for guiding customers to find the right department within the store, and for showing off new fashion lines. Floor standing signage looks great and has a small footprint, taking up very little of your valuable floor space.
What size posters can I display on my stand alone display boards?
Our freestanding poster frames can take a range of poster sizes. The majority take standard A4, A3 and A2 posters, but we also sell a floor standing poster holder that can hold custom-sized posters almost two metres in height.
Are the freestanding poster frames angled or flat?
Our freestanding poster frames come in both angled and flat varieties so that you can choose the poster stand that is best suited for your business purpose. Angled floor standing signage is ideal for use by cafes and restaurants, while a flat poster stand is perfect for advertisements.