Tagging, Security Ties and Accessories
Tagging, Security Ties and Accessories
What are product tags and security ties for?
Product tags and security ties are designed for fixing product labels, such as price tickets, brand logos and care information, to your retail products, as well as for security tagging stock. Having clearly labelled products gives your customer a pleasant shopping experience and can help to make the purchase process easier.
Do I need a tagging gun?
Retail tagging guns (also known as kimble guns) are a great choice when you need to label lots of products quickly. Using a tagging gun with paddle or kimble tags is a quick and easy way to attach price cards and sale hanger tickets. Kimble tags, or paddle tags, can also be used to join multiple items together, such as pairs of socks to be sold in a set.
Which products might I want to use product tags and ties with?
Garments and soft furnishings are commonly labelled using product tags such as kimble tags and secur-a-ties, however you can use these tags on any products you wish to attach tickets to.
What type of product tags do I use with a tagging gun?
Retail tagging guns are designed for use specifically with paddle tags, also known as kimble tags, which tend to be made from strong clear nylon. To use them, you simply stick the needle of the kimble tagging gun through the product(s) you wish to tag, and the label if you wish to attach one, then depress the trigger to release the tag.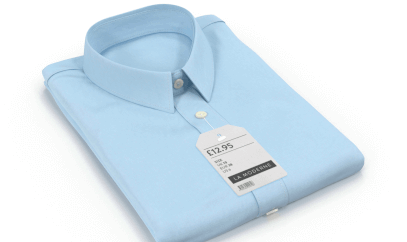 Product tags are a great way to attach price labels to stock
Do you supply reusable product tags?
For a reusable tagging product, you could try using a ball chain which can be fastened and unfastened at will. The ball chains are available in various lengths and supplied in packs of 10. As they are reusable, ball chain product tags are more environmentally friendly than plastic alternatives as long as they are reused.
These ball chain tags are also suitable for attaching samples together, such as samples of fabric, card, acrylic or tile. These can then be attached or hung from shelf edges, racking, gridwall or wire dump bins.
Do you supply permanent product tags?
For a more permanently fixing product tag, we supply security cable ties and Secur-A-Tie fasteners. Secure-A-Ties have a permanent locking mechanism, and must be cut off to be removed.