Business Card Holders and Gift Card Display Stands
Do I need a business card display holder?
Do you have a stylish and professional business card? Do you have a customer facing business? If so, then yes, you will need a smart, stylish and professional way of displaying them. While your cards might already be impressively designed, now you can more effectively showcase them to prospective customers or clients using our business card dispensers.
Our range of business card dispensers are the perfect stationery display tool for use in offices, lobbies and at corporate events.
What types of business card holders do you carry?
Here at UK POS we stock an extensive range of card holders ranging from counter standing versions to wall mounted dispensers, in single tier and multiple tier versions. These options are available as both a landscape and portrait options.
We also supply leaflet and poster holders which feature business card pockets, so that clients and customers can see and retrieve multiple promotions.
Should I use a portrait or landscape display?
The landscape display tends to be more popular, however, we also supply a portrait version in both wall mounted and counter standing varieties. Ensure you know which orientation cards you want to display before checkout.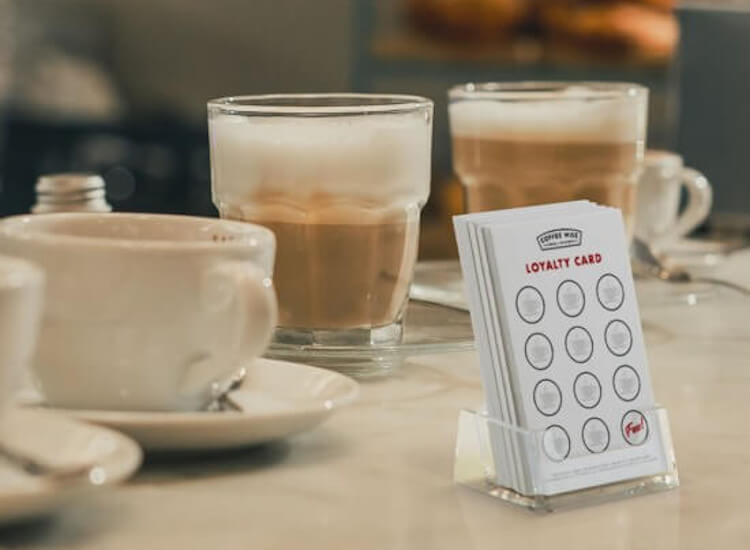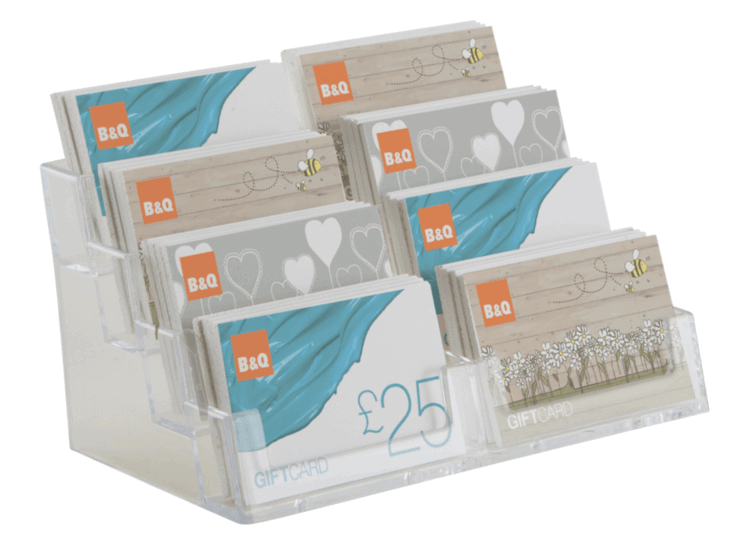 Your business card holder also works as a loyalty card holder, appointment card holder, or as gift card display stands
How fast will my card holders be delivered?
With large volumes of stock ready for next day delivery, even in bulk orders, there's nothing to stop you ordering your business card displays today.
Do you stock outdoor business card holders?
Yes, our outdoor case is made for wall mounting, and is designed with an automatically closing lid to protect your cards from wind and rain.
These holders are also available in 1/3 A4, A4 and A5 so they can be used to display leaflets and brochures outdoors as well as your business card display.
Can I buy a loyalty card holder?
Yes, since most gift cards and loyalty cards are designed to be the same size as business cards, most of our holders can also be used as a gift card holder or loyalty card holder. A multiple business card holder can be used for multiple different types of gift card or business card at once.
Our combined leaflet and card holder is a great choice for loyalty schemes, as you can display leaflets about the benefits right next to the cards at your till area.