Essential POS Displays And Signage For The Public Sector
Public sector environments have different needs to retail and hospitality businesses, with a focus more on wayfinding and answering questions, as opposed to displaying promotions and pricing. If you are a public sector body, you can receive instant credit today with no minimum spend, no application forms and no questions asked. To place your order and pay via invoice please follow these simple steps.
We pride ourselves on being able to cater to libraries, schools, universities, the NHS, banks, the government and councils while offering unlimited support and guidance when it comes to any of our products. We have hospital signage, school signage, event signage and display tools for offices.
Indoor POS for hospitals, schools and offices
Indoor display materials are essential to helping visitors to your site find their way around the premises, especially for large campuses that you often find in schools, universities and hospitals.
Wayfinding Signage
Large numbers of people enter university campuses, office blocks or large public sites such as hospitals every day, so it is imperative that they know how to navigate to the room or building that they are looking for.
'You-are-here maps can complement a good signage system, but only if the map is orientated correctly'- Ebster and Garaus (Store Design and Visual Merchandising) [1]
For example, if someone is facing the map and can see the Science building in front of them, this building must be signposted as above the you-are-here marker on the site map. Put simply, 'up' must relate to 'straight ahead' in the real world environment.
Our Illuminated Mono Totem Display is ideal for use on large campuses, such as hospitals and universities, as it gives you ample space to display the main departments and their locations in one simple place.
Fire Resistant Snap Frames
Safety is a huge concern for the public sector and so your premises must be up to date with the latest regulations, including fire safety. Look out for the fire resistant icon on our products, which indicates that the product meets the fire resistant regulations for public buildings, including the BS EN 13501-1 classification and B1 DIN ratings.
Notice Boards and Whiteboards
Leaflet Holders, Brochure Carousels and Magazine Stands
Parents are always keen to take away information regarding schools, colleges or universities, so having a brochure stand would not only present a professional message to visitors, but also allows them to pick and choose their literature as they want. We also offer collapsible leaflet holders if you are hosting a temporary event.
Waiting areas can be lonely and quite dull, which is what makes people reach for something to read. Why not have them neatly and professionally displayed in an acrylic display stand like a leaflet dispenser? This way, not only is everything organised in your waiting area or reception, but it is also one less thing for you to tidy at the end of a long shift.
Suggestion Boxes
The public sector has always got to be open to public feedback, so what better way is there to gather it than from people currently using your services?
Digital Signage
Outdoor POS for the public sector
It's no good having incredible point of sale signage indoors if you don't have similarly effective signage outdoors. Outdoor point of sale signage is key to encouraging people onto your premises and ensuring that they engage with your business or institution.
Outdoor Leaflet Dispensers
Much like the lockable snap frames, outdoor leaflet holders are great for both 24/7 buildings and those that do close yet will attract out of hours inquiries. These leaflet holders can be fitted at the entrance of a doctors or dentists or even indoors if you work in a wet environment and want to ensure your literature won't come into contact with any water.
Pavement Signs
If you are hosting an event or an open day, it is key that you have the right tools in place to let people know where you are, who are and what is happening.
Flags
Overnight POS
Many establishments need to have information on display 24/7, so this is when lockable poster cases can come in handy. If surgery open times, for example, are displayed outside, with a frame you can lock you can rest assured that they won't be defaced and will remain clear for people to see at all times. Again, for establishments that don't sleep, signage needs to be clear at all times. Pavement signs would come in use in this situation to direct people to A&E or to a certain area of the hospital.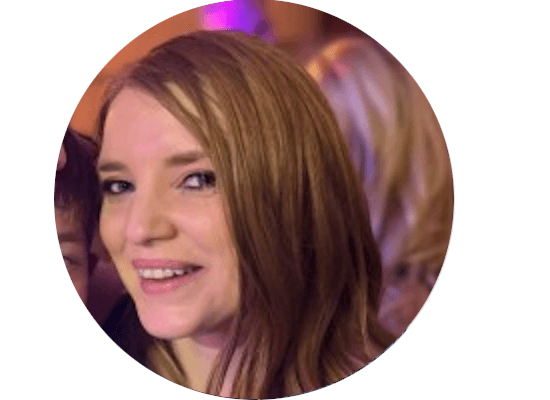 Alysha Bennett
Alysha is a copywriter at UK POS, with experience working in B2B and B2C companies, as well as with charities. She has been researching consumer and retail trends to assist retailers in implementing effective point of sale materials into their own businesses for eight years.
References
1. Ebster and Garaus, Store Design and Visual Merchandising: Creating Store Space That Encourages Buying (New York: Business Expert Press, 2015), p47.