Display Cleaning Accessories

Display Cleaning Accessories
Keep your displays look brighter and newer for longer with our specially designed cleaning products for displays, including plastic cleaner, soft polishing cloths and an acrylic scratch removal kit.
Our anti static acrylic cleaner is made without silicone or abrasive waxes to protect your display. Used together, the acrylic cleaner and microfibre cloth can help keep your display smudge free and crystal clear. The spray can be used on acrylic, glass, mirrors, styrene, polycarbonate and most other plastics.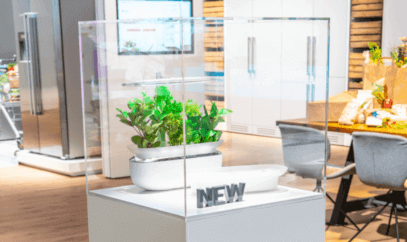 Our scratch remover kit, sometimes referred to as plastic polish, is designed to help restore worn acrylic POS displays. This is a great way to ensure your more expensive POS displays continue to look pristine. An acrylic polishing cloth is a necessary addition to any POS display cleaning accessories as regular dusting is the best way to keep your merchandising looking fresh.