Deli Counter Display And Bakery Display Ideas
Food retail displays, such as bakery food displays and deli counter displays, are a key way to communicate information and increase sales. Bakery signs and deli counter labels also convey vital information.
Pricing labels and descriptions are essential for sales. But a crucial consideration for food display signs is to communicate information about potential allergens, and suitability for various dietary requirements.
We supply a wide range of products to suit deli and bakery displays. Check out our top deli counter display and bakery display ideas below to ensure your food display areas are visually outstanding.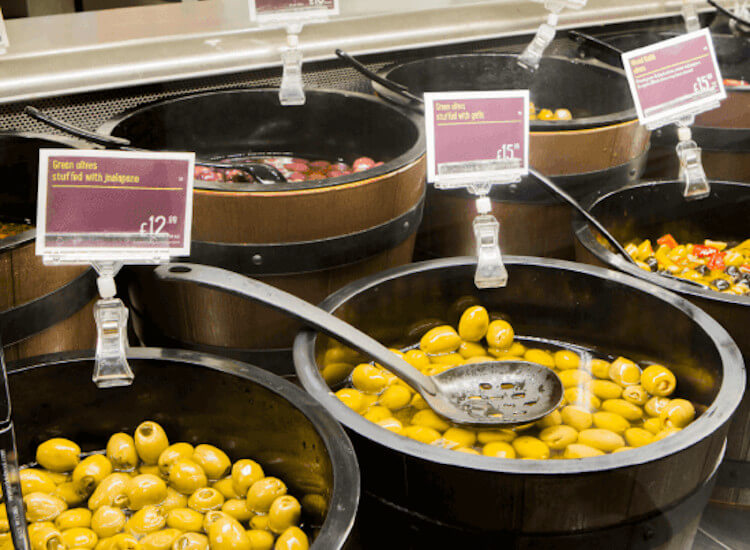 Shop all bakery display labels and deli counter labels
Shop all deli counter and bakery display baskets, racks and sign holders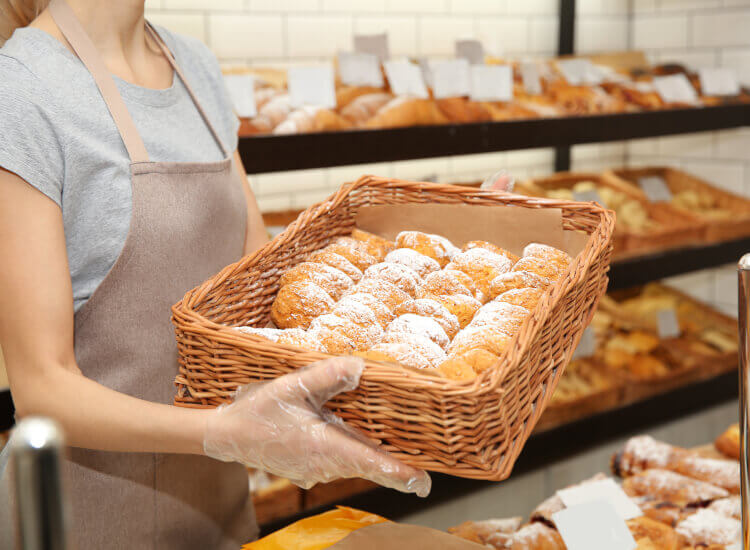 Bakery display wicker baskets have a stylish, rustic appearance. They come in single or multiple tiers, great for countertops and shelves to display baked goods and snacks.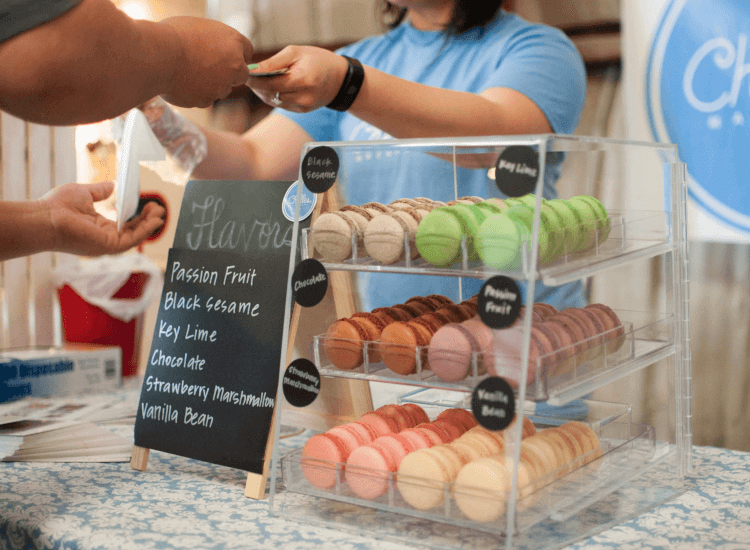 Acrylic display shelves make ideal clear countertop displays for delis, bakeries, cafes and patisseries. Use them for smaller items around the checkout area for impulse buys.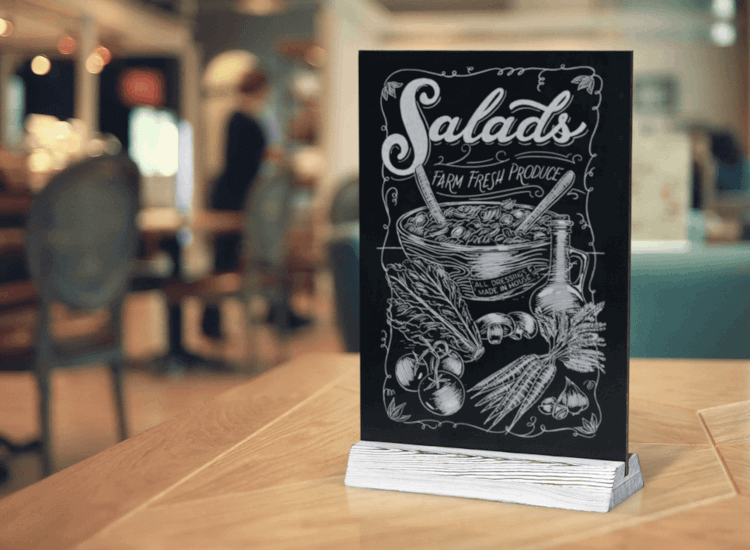 From clear acrylic poster holders to easy-to-update chalkboards, use countertop signs for all of your deli signage and bakery promotions to attract and inform customers.
Shop all outdoor bakery and deli signs
Use A boards and pavement signs to attract attention from passersby. An artisanal deli may wish to use a rustic and stylish wooden A board to add enticing descriptions of their delicious food.
A high street bakery could use a water-filled pavement sign to promote special offers such as buy-one-get-one free deals, whatever the weather.
These boards are double sided, making them perfect for use on pavements and in shopping centres to attract attention from both directions.
More bakery and deli display ideas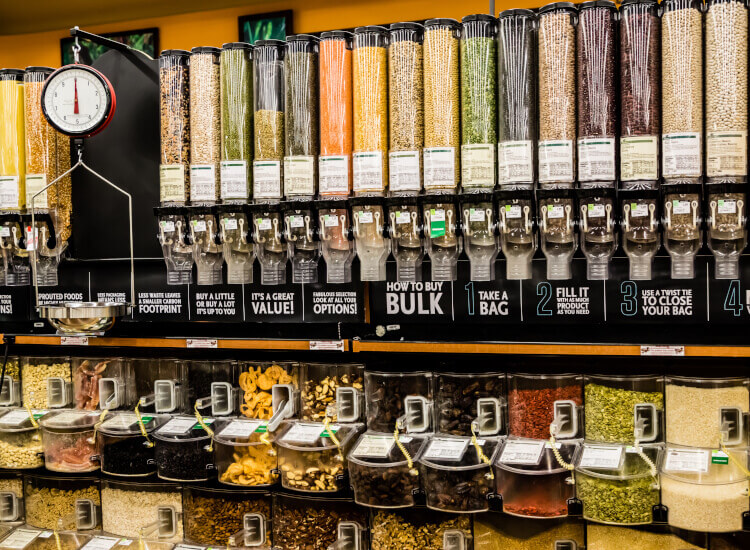 Gravity bins and scoop bins are increasingly popular due to their environmental-friendliness. They reduce both food and packaging waste, and save money too!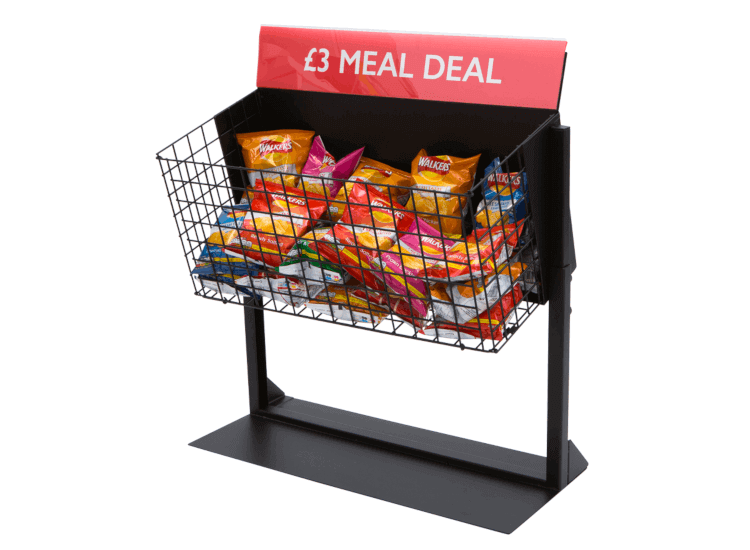 Dump bins are ideal for increasing impulse buys and clearing high stock levels. Fill them with low-cost, yet delicious, everyday items such as crisps and bread rolls.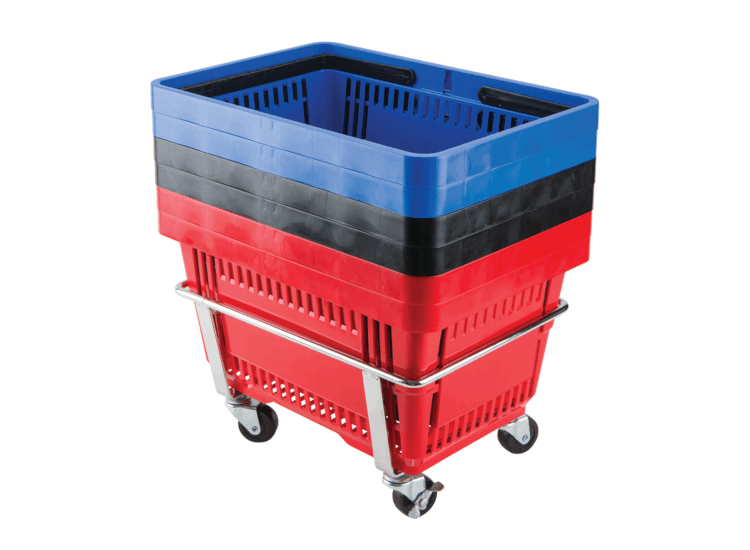 Finally, don't forget the importance of offering shopping baskets. Make them easily accessible, so your customers can start loading them up with items right away!