Halloween Display Ideas To Boost Retail Sales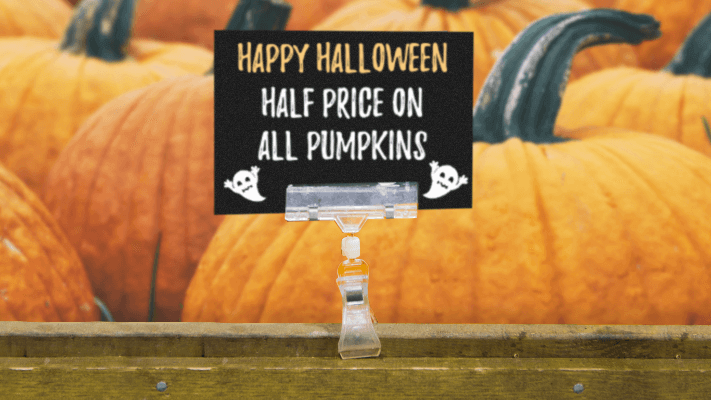 Halloween marks the start of the peak retail season. It is closely followed by Bonfire Night, then before you know it, Black Friday, Christmas and New Year will also be upon us. It presents a fantastic opportunity to perfect your visual merchandising displays in preparation for the festive season.
The products most likely to give your sales a boost in the weeks leading up to Halloween will come as no surprise to anyone. Chocolate, sweets, pumpkins and fancy dress are all big sellers, as people prepare their homes for trick-or-treaters and spooky parties. A quarter of Brits bought a pumpkin for Halloween in 2020 - that's over 17 million pumpkins and a total cost of £29.7 million [1]!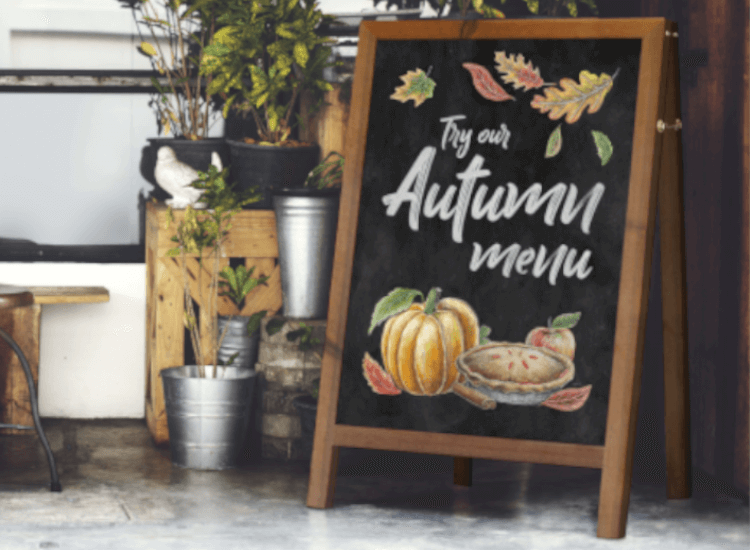 Halloween spending has been steadily increasing year-on-year since 2013, even during the two years affected by the COVID-19 pandemic. Retail expenditure on Halloween products is estimated to reach £777 million by 2023, over three times more than the £230 million spend only ten years previously [2].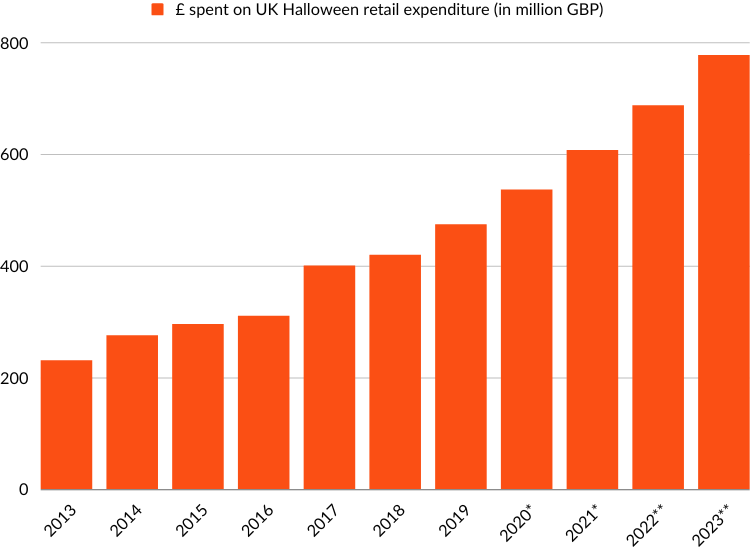 * Estimated from averages ** Forecast
UK POS' top 10 Halloween display ideas
UK POS stocks a wide range of essential Halloween point of sale displays. These displays are designed to boost sales and increase the product visibility of your key items. Read on to discover our top ten tips for effective visual merchandising.
1. Create eye-catching Halloween window displays
Window decor is essential for letting passersby know that you are stocking Halloween-themed products.
Display stands, such as ladder shelves, plinths and pedestals, are perfect for elevating these key items and creating aspirational displays that customers cannot resist. Combine display stands with large window posters detailing your best offers and prices. Add fun Halloween decorations, such as plastic spiders, a witch hat, a jack-o-lantern and other DIY Halloween decorations, to your window displays to create a creepy atmosphere.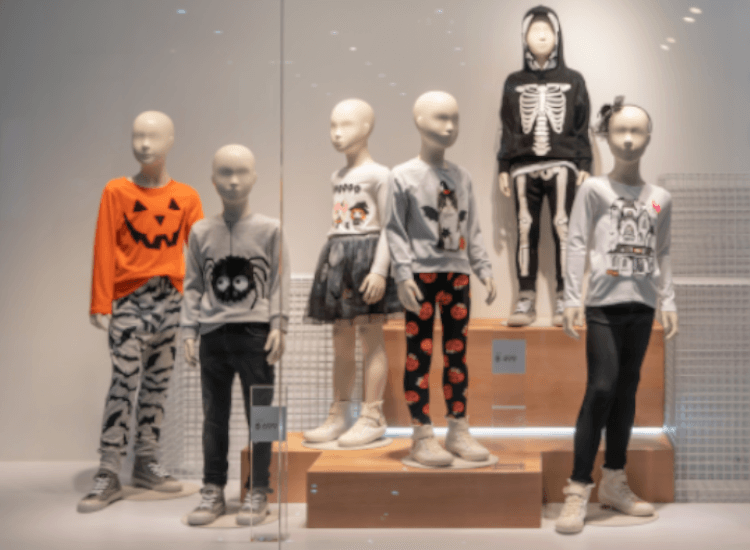 2. Display themed products in FSDUs
Place your freestanding display units at the end of your aisles for maximum visibility of your Halloween retail displays. These units are also ideal when situated at the entrance to large stores. They give customers a small preview of the offers you have further in store.
You must be careful not to use FSDUs to display products that are high in fat, salt and sugar around your checkouts, aisle ends and entrances. This is due to the HFSS regulations, which came into force in October 2022.
This means that Halloween chocolate and sweets cannot be part of these displays if your store meets the criteria for these regulations to apply. However, pumpkins, decorations and costumes are all acceptable! Our range of FSDUs can be branded with your company logo or a special Halloween-themed design to help your products stand out to passing customers.
3. Encourage customers into your store using pavement signs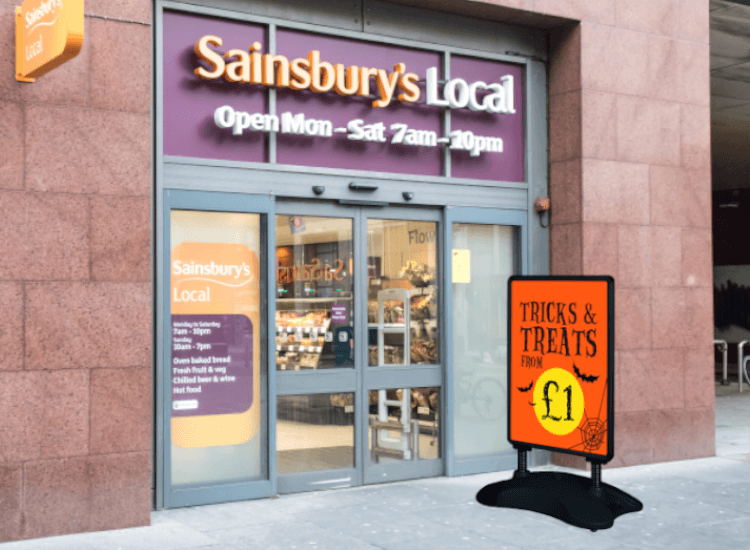 In addition to window displays, pavement signs offer another way to grab the attention of passersby. UK POS has a huge range of pavement signs ideal for retail and hospitality, including water base signs, a boards, chalkboards and swing signs. Halloween is a time to get creative.
Using stencil kits, chalk pens and custom-printed posters to complete your outdoor signs is sure to catch the eyes of passersby.
4. Place dump bins in areas of high footfall
Similarly to FSDUs, dump bins are designed to boost impulse purchases at the point of sale. The obvious use for dump bins at Halloween is to display pumpkins at the entrance to your store, and around the fruit and vegetable section. They are also ideal for filling with small decorations. Customers can pick up small packs of spider webs, face paints and masks for their parties on a whim.
Draw more attention to the dump bins and increase impulse purchases by using a basket showcard holder or ticket grips to display your promotional messages.
5. Promote new seasonal offers and products
Hospitality businesses such as cafes, restaurants and bars will often use Halloween as an opportunity to launch new menu items or promotional offers. Tabletop poster holders are a perfect way to make sure that your messages are seen by a majority of your customers. They can be placed on counters next to your tills, as well as on tables.
We have a wide range of tabletop signage available, including clear poster holders, table talkers, chalkboards, magnetic blocks and wooden holders. The various designs mean we are sure to have a poster holder that suits your brand and premises. Tabletop signage is convenient as you can pick it up and reposition it to wherever you need it to be. Place your signs outside if the weather allows, as well as in doorways or around a store to alert customers to Halloween offers from a distance.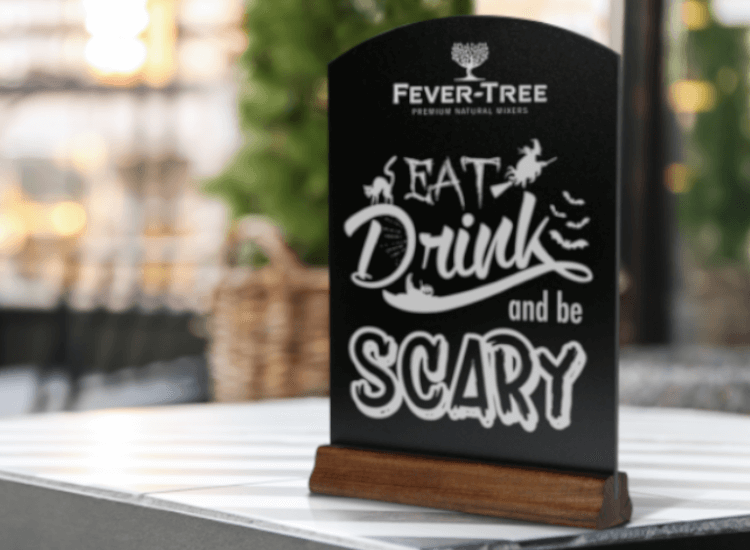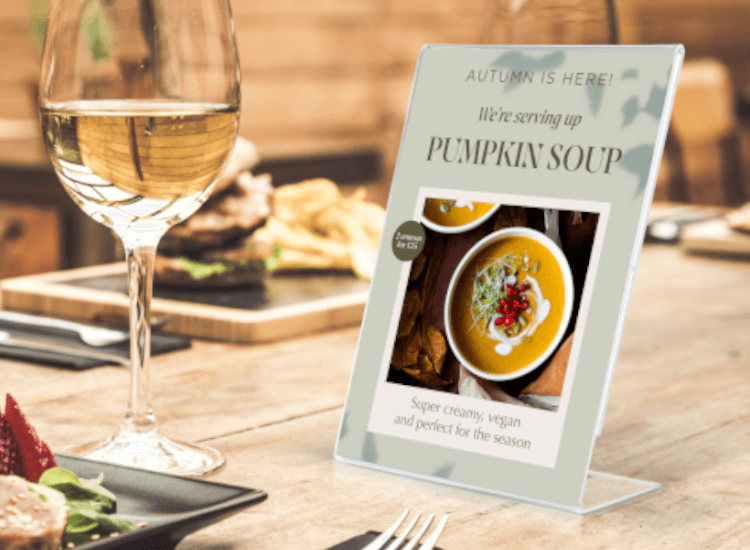 6. Use overhead signs to direct customers to your Halloween section
Overhead signs and banners are the best way to direct customers to specific areas of your store. This is especially true if your store covers a large area, such as a supermarket or department store. Large format signs are difficult to miss when they are hanging overhead. They present a great opportunity to let customers know about your new products before they reach that aisle.
7. Hang popular fancy dress costumes on clothes rails
Fancy dress costumes are big business at this time of year, and can be targeted at both adults and children. Wheeled clothes rails are a convenient display option for short-term garment displays. They can be conveniently wheeled from the warehouse to the shop floor very easily. It is perfect for Halloween costumes, as it allows customers to thumb through the hanging clothes quickly.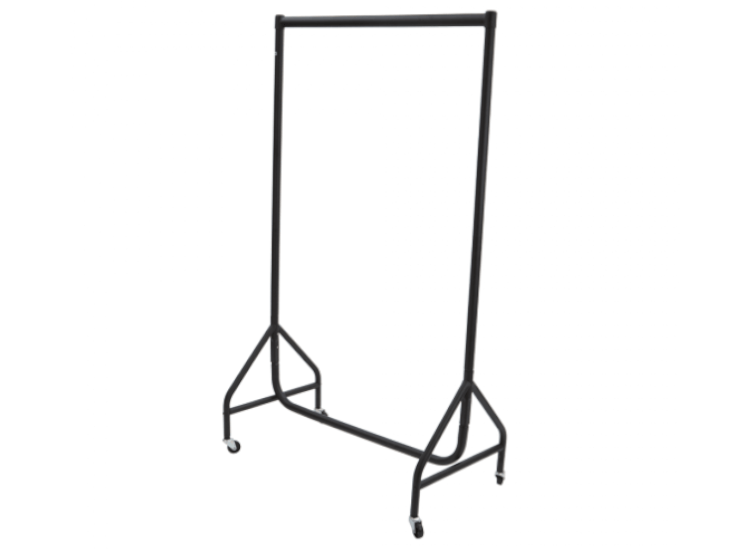 You don't have to worry about presenting your clothing displays in a tidy way.
Unlike other clothing displays where garments are sorted by colour and size, short-term Halloween costume stock can be presented in a more haphazard manner.
8. Use LEDs to make your displays stand out
As the autumnal nights draw in and the clocks go back, it will be difficult for retailers to draw attention to their displays from the street. LED signs offer a great solution.
Alternatively, LED-backlit poster frames can make your images stand out. Halloween-themed promotional imagery can be enhanced by adding LED backlights, adding a spooky feel to your window displays and enticing passersby inside.
9. Display promotional messages in snap frames
Snap frames are the most affordable, most widely-used form of signage for promotional posters. Place at key areas around your business to highlight the Halloween promotions available in each section or department.
They are available in a wide range of A0 to A5 sizes, and in a number of colours, including black and red - ideal for Halloween!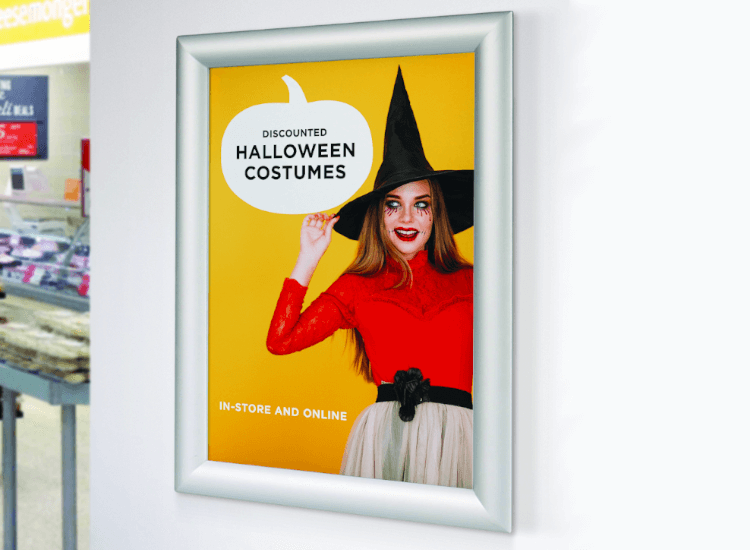 10. Allow customers to interact with your products
Allowing customers to try before they buy is a great idea for increasing engagement and sales for new Halloween products. Interaction can work for all types of products, whether it's a new brand of trick-or-treating chocolates or even a new spooky video game.
Use promotional stands to showcase food-based products and ask a friendly, engaging member of your team to be on hand to answer any customer queries. For more interactive product demonstrations, such as video games, try to dedicate a corner of your store to this experience-based retail.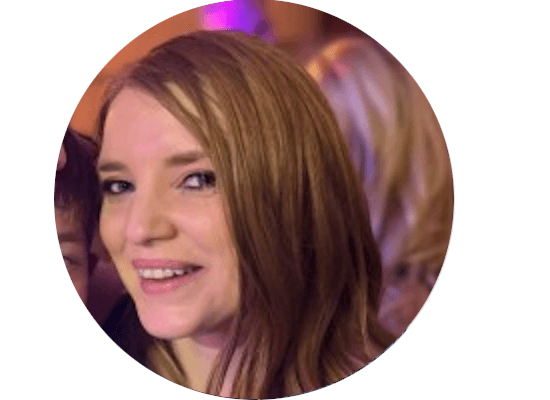 Alysha Bennett
Alysha is a copywriter at UK POS, with experience working in B2B and B2C companies, as well as with charities. She has been researching consumer and retail trends to assist retailers in implementing effective point of sale materials into their own businesses for eight years.
References
1. Georgia-Rose Johnson, 'Halloween statistics UK | 2021', (October 2021), Finder, https://www.finder.com/uk/halloween-statistics [accessed September 2022].
2. D. Tighe, 'Halloween retail spending in the United Kingdom (UK) 2013-2023', (November 2021), Statista, https://www.statista.com/statistics/330279/halloween-products-expenditure-in-the-united-kingdom-uk-forecast/ [accessed September 2022].