Increase Footfall With Outdoor Signage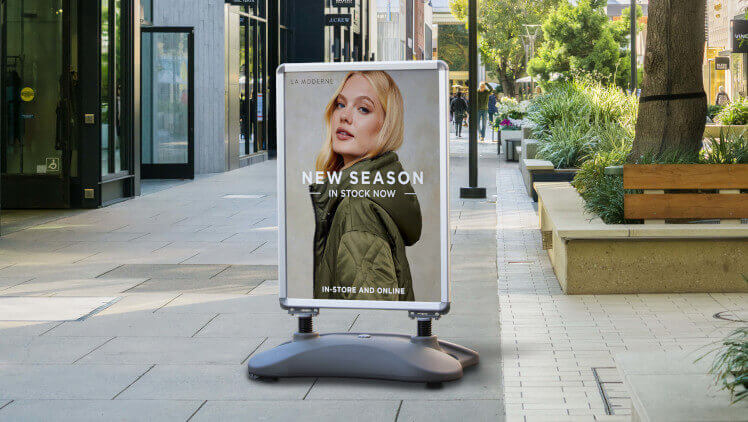 What is customer footfall?
Footfall simply refers to the amount of people setting foot in a shop or venue over a given period of time. Increasing customer footfall is a key goal for businesses, and outdoor advertising is an effective way to do this.
Huge drops in footfall have been reported by the British Retail Consortium [1], so it's imperative that your business does everything it can to boost visitor numbers. Learn how to use your shop's exterior and outdoor signs to increase footfall with our top 10 tips.
How to increase footfall with outdoor signage
There are many types of outdoor signs for business which can increase your footfall . Pavement signs in particular can divert pedestrians' attention to your store window displays, which are a significant driver of footfall [2].
Some of the most effective types of outdoor signage examples include: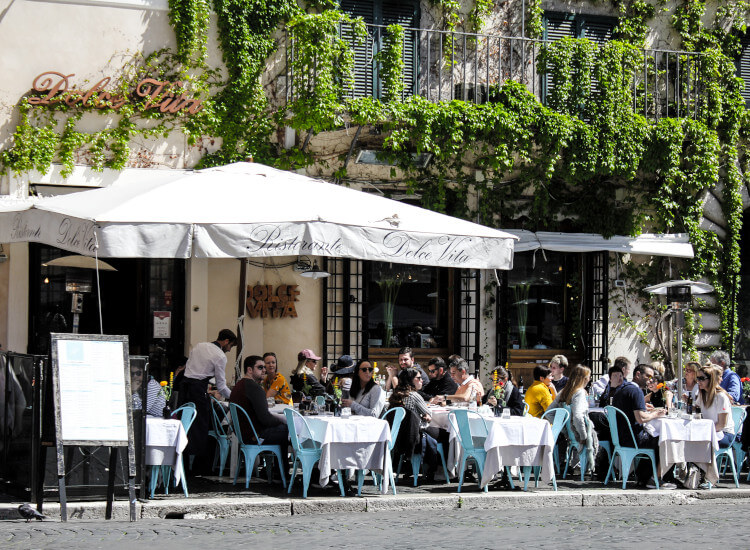 There are various ways you can use your outdoor signage and storefront displays to encourage footfall and generate unplanned purchases [3].
Top 10 examples of how to increase footfall with outdoor signs
Make your advertising comprehensive and cohesive, with similar messages online, in-store and outdoors. Mention any promotions or sales you've been advertising on social media on your window and outdoor signs. Liquid chalk pens can be used on both chalkboards and inside windows for consistency in your outdoor marketing.


Create innovative window displays in your storefront to attract customers and showcase your products. Install window sign holders and digital screens to convey pricing and branding in a subtle and stylish way. Studies have proven that window signs significantly influence passersby to enter, so make full use of these [4].

Use humour on pavement signs. Jokes, rhymes and cartoons cause passersby to smile and feel warmly about your business. This increases your chances of getting free advertisement, as funny messages are more likely to be remembered and shared online.


Make important information clear outside your business, such as displaying menus outside your restaurant, or using posters and leaflets to advertise opening hours and details of sales promotions in a shop or estate agents.


Use event flags and forecourt signs as a great large-scale option which will attract attention from motorists and pedestrians alike.


Use bespoke printed door and wall plaques to build brand awareness and enhance your image. Similarly, café barriers are a great way to section off an outdoor area, while presenting your branding and/or special offers.

Promote loyalty schemes, which will attract customers away from competitors, and keep them coming back for more.


Offer free samples outside using a Promotion Stand. This tactic works wonders for a range of business types, particularly retail stores and cafes.


Connect with customers and appeal to their basic needs. Social and seasonal factors affect what customers might feel a need for at any given moment. A rainy weekend is the perfect time to advertise your umbrellas, for example. The same applies to warm clothes in winter and cool clothes or fans in summer. You may even alert customers to something they didn't realise they needed!


Host classes, music or poetry events, and invite industry professionals and influencers to give talks or sign books at your business.
Outdoor signage to increase customer footfall
"24% of people said they have immediately visited a business because of an outdoor ad message."- The Arbitron National In-Car Study [5].
Tips for designing effective outdoor graphics
Now you know what types of outdoor signs are best for your business, you need to make sure that your graphics are maximising your chances of engagement, and increasing the likelihood that passersby will enter your establishment.
Legibility: Perhaps the most important thing is legibility, as customers must be able to clearly see and read your messages. Make sure your font is clear (ideally sans serif) and is large enough to be seen from a distance.
Use a simple colour scheme: Using too many colours can make it more difficult for customers to decipher your message. Stick to just three colours if you can, with two being even better!
Have a clear call-to-action: You must be clear about what you want your sign to achieve, and what message you want passersby to act upon. Choose a short, snappy sentence such as 'SHOP NOW', 'SIGN UP' or 'AVAILABLE IN STORE TODAY', to guide customers to achieve your goal.
Choose the right size: It is essential that your signs are big enough, especially ones that you want to be read from the roadside. Luckily, UK POS offers large format printing for banners and posters to complete your outdoor signage.
Lastly, you must consider where to place your signage. It must be at the correct height for the majority of the people passing by and be placed in areas where you are guaranteed consistent footfall.
Measuring the success of your outdoor advertising products
One challenge that retailers are faced with is how to measure the success of window advertising and other outdoor promotions. There are various methods for inferring this information. Traffic can be monitored with manual and infrared counters. In-store, you can use video cameras, eye-tracking software, and customer feedback.
Outdoor advertising products to increase footfall
'Storefront displays offer an attractive, cost-effective alternative means to improve retail store image'- 'How storefront displays influence retail store image' [3].
Remember to choose your outdoor signage carefully. For extreme weather conditions, you should get a strong, weather-proof pavement sign with a weighted base to stop it from tipping.
At UK POS, we can take care of all of your outdoor sign printing for custom outdoor signage. We print onto creaseproof, semi-rigid poster material, so your outdoor posters can hold up to our changing weather conditions.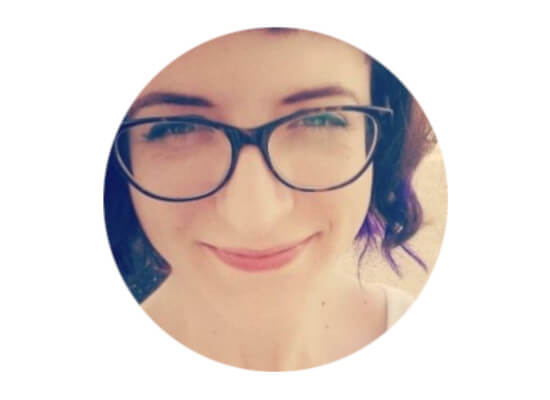 Kira Swales
Kira Swales is a copywriter for UK POS. Kira has nine years' experience in e-commerce and copywriting, with a background in retail. She enjoys researching topics in depth in order to provide readers with the latest information on point of sale merchandising. Read more of her comprehensive guides in our
Knowledge Hub
.
References
1. 'Footfall Stumbles Ahead Of Christmas' (December 2022), British Retail Consortium https://brc.org.uk/news/corporate-affairs/footfall-stumbles-ahead-of-christmas/ [accessed January 2023].
2. 'Shopper Investigation: Windows', POPAI (2021).
3. Cornelius, Natter and Faure, 'How storefront displays influence retail store image', Journal of Retailing and Consumer Services (2010), Vol. 17, pp. 143-151.
4. Franklin Velasco Vizcaíno, 'Beyond window signs: Understanding the affect-based effects of window signs on store patronage intentions', Psychology & Marketing (2018), Vol. 35, Issue 7, pp. 542-552.
5. Diane Williams, 'The Arbitron National In-Car Study' (2009), Arbitron, p.14.