5 Trade Show Display Ideas To Help Your Business Stand Out From The Crowd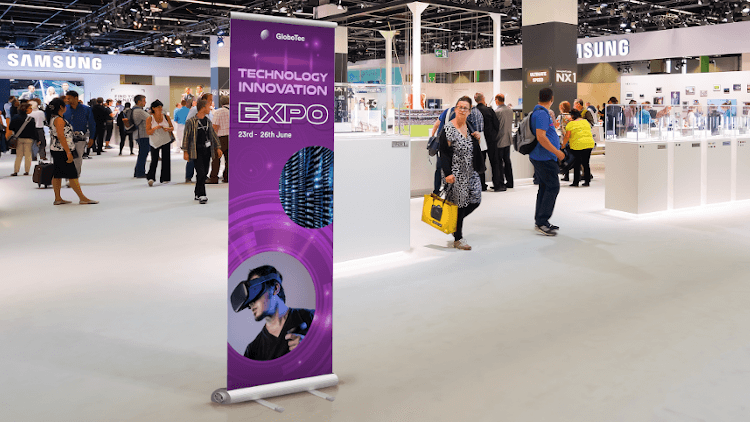 Trade shows and exhibitions offer a great place for your business to showcase products and services. Effective and impactful display booths are essential for success, otherwise, your presence may go unnoticed amidst the sea of competitors. That's where our range of point-of-sale displays comes into play.
Read on to discover our top 5 exhibition marketing and exhibition display ideas designed to draw crowds and boost your brand recognition.
1. Brand your displays
Trade shows and exhibitions are the perfect places to reinforce your brand identity and attract new customers and investors. These events are full of different audiences, including industry professionals, potential customers and media representatives. Use consistent branding across your booth design, signage and promotional materials to foster trust and strengthen your brand image.
Make sure that any branding contains your logo, company tagline and key brand elements to increase brand recall. Think of your booth or stall as a billboard - how can you use the space effectively to capture attention and tell your company's story?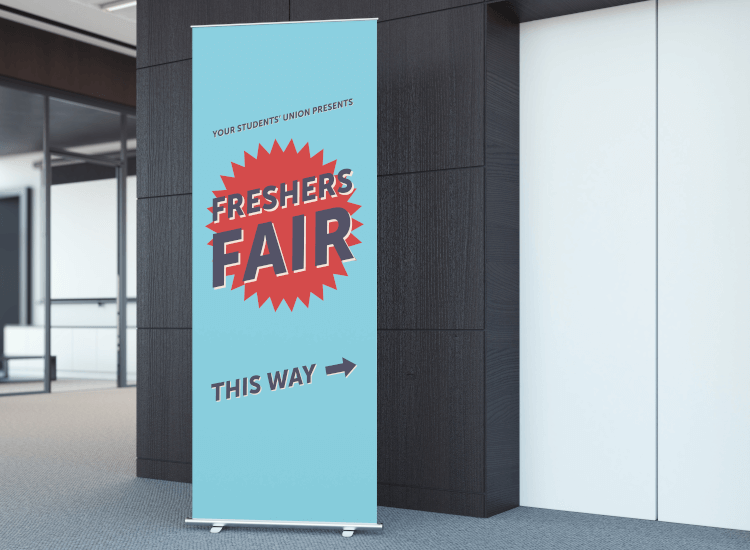 UK POS stocks a wide range of point-of-sale signage and display stands that can be custom-branded with your artwork.
Roller banners and advertising flags printed with your custom branding are ideal for grabbing the attention of passersby. Display your brand tagline or best offers at the entrance to your booth.
Teardrop and feather flags can also be used in outdoor car parks and at the entrance to the exhibition hall.
Wooden easels can be used in a similar way to display large format chalkboards or Foamex posters.
Our FSDUs are perfect for businesses looking to showcase smaller products. They are made using sturdy Foamex and can be fully branded with your brand colours and messages. They're easy to transport, so can be used at various different events.
2. Use lighting to draw attention to your booth
It can be hard to grab attention in a crowded exhibition space. Why not use LED displays to increase the likelihood of your trade show booth being noticed?
Our range of backlit poster frames can be used to highlight key brand messages or enhance the visibility of your most eye-catching graphics.
They come in a wide range of sizes, from A0 to A4, and with a choice of fixing methods.
We also provide a selection of LED totems. These tall, double sided signs are very hard to miss and can be used to display directions or stunning graphics.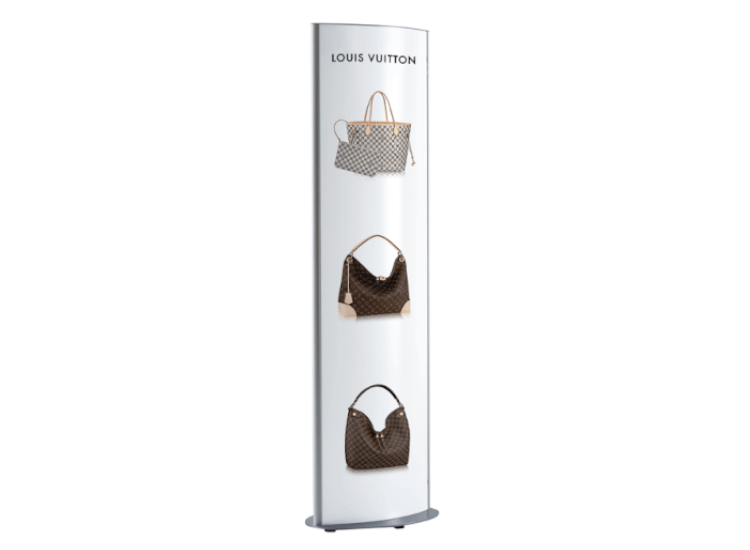 3. Highlight your key items
Your key items need to be clearly visible to passersby at your booth or stand. Ensure that the products you want to be most prominent are displayed at eye level, so that they attract the most attention.
81% оf trаdе ѕhоw attendees hаvе buуіng аuthоrіtу, so it is absolutely essential that you fully embrace this opportunity to boost sales [1]! The top reason for attending (not exhibiting) trade shows is to see new products, and 92% of trade show attendees say they are looking for new products.
We have a great range of merchandising stands that can help highlight individual products or ranges, including plinths, display cases and FSDUs.
Shopfitting displays can also be utilised at exhibitions to display your top ranges. Freestanding gridwall displays offer a modern, lightweight display solution for a variety of product types. They can be customised with your choice of shelves, hooks and rails to suit your needs.
4. Include demonstrations
If the main goal of being at a trade show is to increase sales of a specific product, then demonstrations are essential. Not only will they help customers fully understand your product, but they also provide an opportunity for your customers to interact with the product before buying.
Pop up stands and promotional stands are great for displaying food samples and demonstrating how technology or gadgets work. They can also simply provide a space where customers can ask your sales representatives questions.
If you can't provide face-to-face demonstrations, then digital screens could be used to display demonstrational videos instead. This approach would work well for charities or businesses such as car valets, consultancy firms and banks.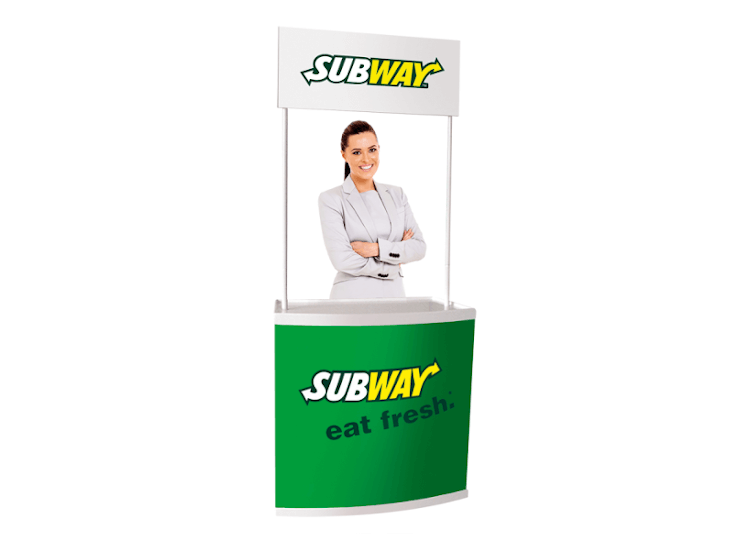 Your screens could play customer reviews, clips of your staff in action, or examples of before and after photos.
View

View

View
5. Encourage visitor interaction
The purpose of trade shows and exhibitions is to make a connection with those visiting and leave a lasting impression. Incorporating interactive elements into your display, such as touch screens and AI, helps you to create a memorable moment with customers. It also increases the likelihood of them purchasing or asking you for further information. However, the interaction doesn't have to involve technology.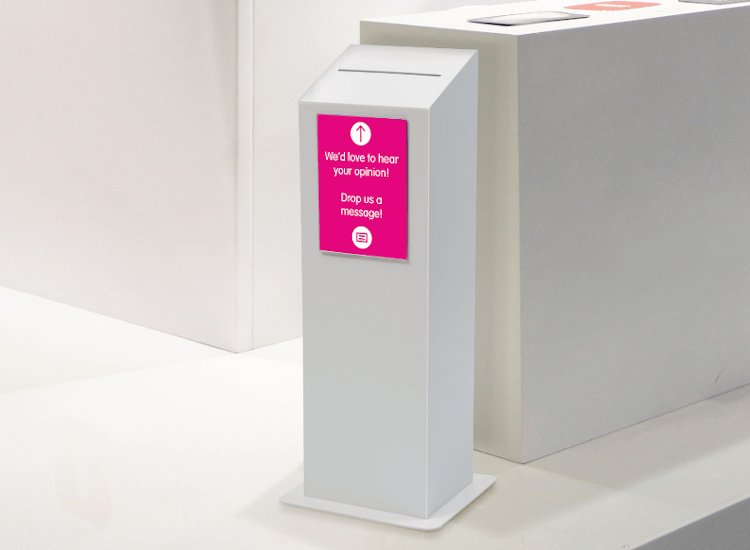 Encourage visitors to your booth to engage with your business by leaving feedback or entering a competition using suggestion boxes.
This is a great way to collect customer contact details and market products and services to them in the future.
In a recent survey, 70% of respondents responded that the return of trade shows helped them generate more leads and brand awareness over the past year [2].
Alternatively, you could provide customers with literature that they can take home with them to read at their leisure.
Display brochures, magazines, flyers and leaflets in our range of wall mounted, floor standing and counter standing dispensers.
Many of our leaflet holders can be custom branded to match your booth design or display a call to action. They come in a wide range of shapes, sizes and materials to suit your display.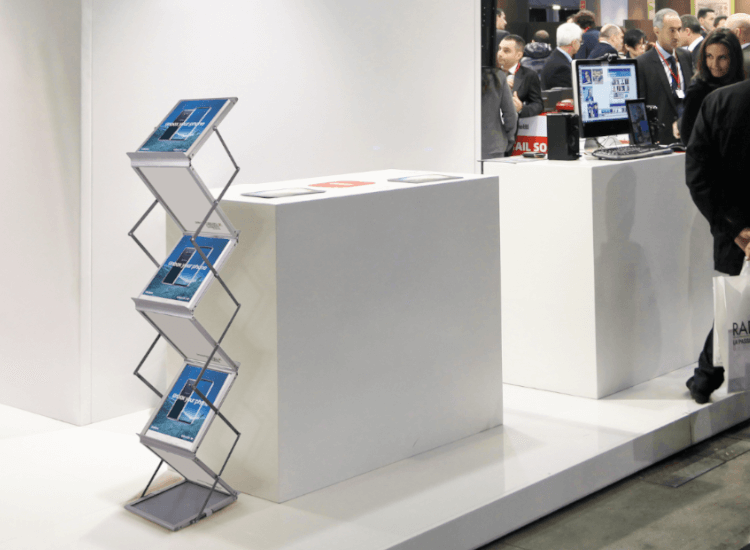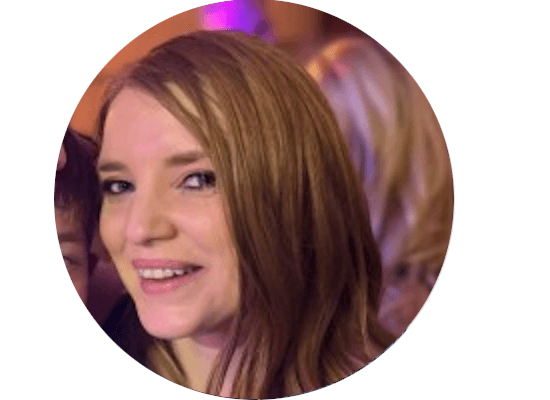 Alysha Bennett
Alysha is a copywriter at UK POS, with experience working in B2B and B2C companies, as well as with charities. She has been researching consumer and retail trends to assist retailers in implementing effective point of sale materials into their own businesses for eight years.
References
1. '20 Powerful Stats on the Value of Trade Shows and Expos', (November 2020), The Tradeshow Network Marketing Group, https://www.thetradeshownetwork.com/trade-show-blog/20-powerful-stats-on-the-value-of-trade-shows-and-expos [accessed July 2023].
2. 'Trade Show Exhibitor Survey 2022', Display Wizard, https://www.displaywizard.co.uk/trade-show-exhibitor-survey-2022/ [accessed July 2023].