Pop Up Shop Display Ideas
Pop up shops and food pop ups are ideal for new businesses to use as a tool for brand activation, allowing them to get their name and products or services known with a small amount of investment in a relatively small space of time. They're also a great way for established brands to test the market response to a new product or service.
Pop up events create a temporary retail space that is generally shared between multiple retailers from the same field, allowing business owners to capitalise on the "get-it-while-it-lasts" buzz that this retail style creates. These popup events often centre around a holiday, a novel theme or concept to create a comprehensive customer experience.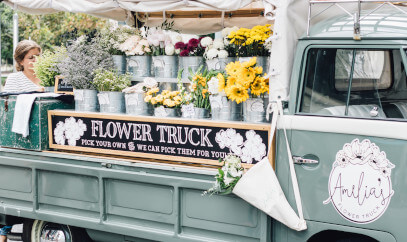 Pop-up shops are an ideal way to engage customers with a new brand, product or service.
With the right display materials, running a pop-up shop or restaurant can be one of the easiest and most profitable ventures a business can make. Our guide outlines essential tips on how to set up a pop up event, as well as suggesting a range of pop up display ideas to suit your business and attract passing customers.
Pop Up Shop Ideas and Restaurant Point Of Sale Displays
What is a pop up shop?
A pop-up shop is a short-term retail space which allows vendors to occupy a temporary storefront, exhibition space or market stall. This is by no means a new concept, considering European Christmas markets, farmers markets, festival retailers and other seasonal events. In recent years, however, the pop-up shop trend has exploded in the UK, with countless businesses and organisers recognising the many benefits of this approach to retail.
What is the benefit of pop up shops?
Pop up shops, also referred to as flash retail, are an ideal way for new businesses to get the brand name out there. They also provide an opportunity for testing new products and services, even for established brands.
Pop up retail creates greater consumer engagement and help to quickly build direct knowledge of your customer's preferences.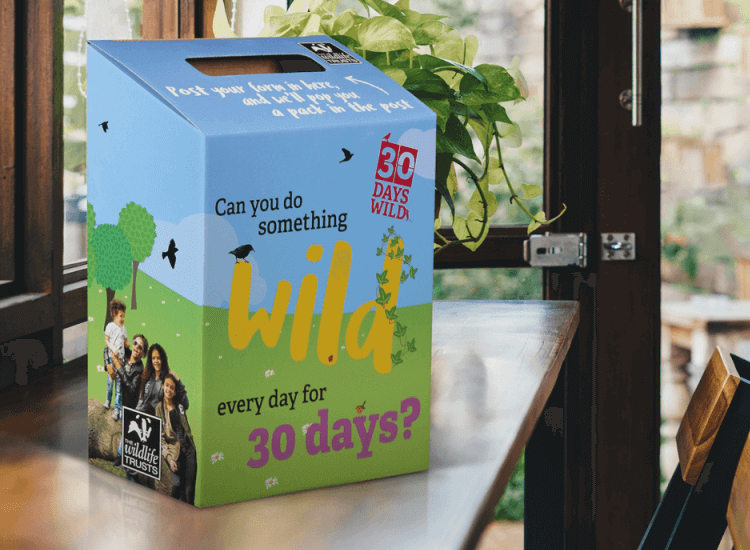 It's also a fantastic way for a business to begin transitioning from online-only to a more physical presence in stores.
Positive results from pop-up ventures can be used persuasively when approaching stockists or applying for a permanent lease.
Where ecommerce doesn't allow for tactile product assessment or direct discussions, pop up stores allow your online customers to experience your business in a physical environment and ask questions.
Pop-up shops also allow a business to be active in multiple locations without a permanent lease. This reduces the costs and risks associated with longer term leases, enhancing opportunities for retailers and landlords alike.
Pop up shop display ideas
To make hosting and attending multiple pop-up shops and events as convenient as possible, consider using flat pack point of sale products for your pop up displays. Not only are these lightweight and easy to transport and construct, we can also add bespoke printing and branding to them, giving you comprehensive branding at your pop up point of sale.
Branding couldn't be more important for your pop up shop, as you only have a short space of time to get your brand fixed in the minds of your visitors. Our garment rails and stands are also ideal for pop up clothing shops as they are supplied unassembled and are easy to slot together.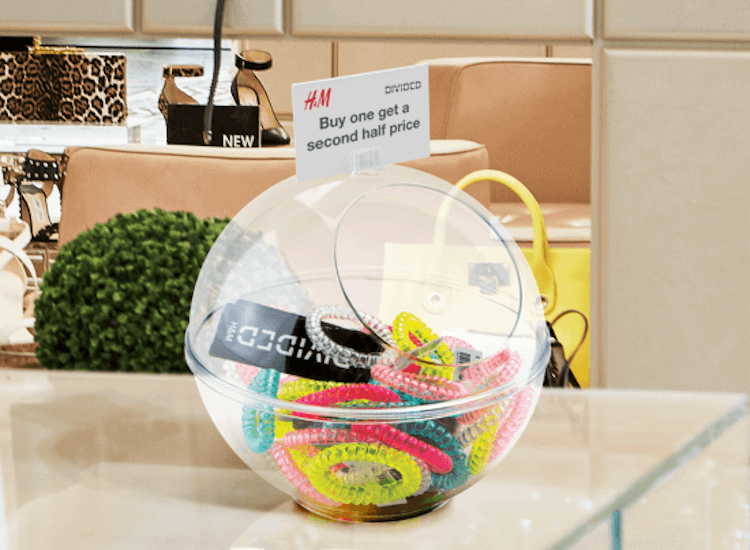 How to set up a pop up shop
When planning your pop up shop displays, consider what products you want to display, and make these prominent with an upright stand. Ensure you have appropriate graphics prepared. Whether that consists of banners, posters, leaflets or business cards, make the most of the opportunity to engage with a brand new audience and ensure your logo and service stand out.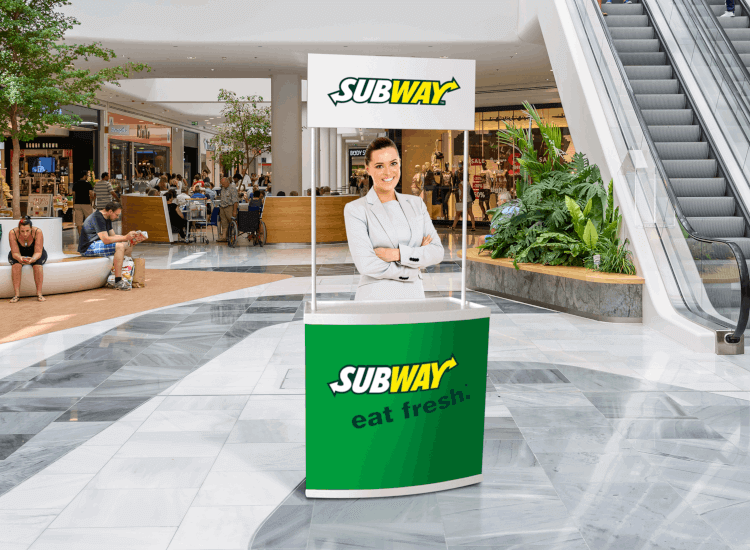 A branded pop up counter is a great way to connect with new customers.
What are the best pop up shop display stands?
Gridwall is the perfect choice for business that regularly transport between pop-up locations and various events, due to its highly versatile construction. With just a few assorted fixing components, you can construct a gridwall display stand that is fully reconfigurable to allow for freestanding on feet, wall mounting, or for displaying on a wheeled stand. We also supply a wide range of merchandising hooks, shelves and event garment rails that are compatible with our gridwall panels, allowing retailers to change their displays to suit whatever products they are currently promoting.
Do you supply bespoke pop-up display stands?
As well as offering bespoke printing and branding with most of our stock items, we can also create unique displays to your requirements. Contact us to learn more.
Incentivise engagement
Consider offering free samples to encourage engagement with your brand. Many people visit pop-up shops and events purely to experience the environment and to take advantage of "Instagrammable" moments and displays. You can circumvent the risk of not making any profits by interacting with new customers in other ways.
Always make sure your social media handles and relevant hashtags are displayed clearly at your pop up shop or event, and display business cards and leaflets for people to take away. Even if you don't make any sales, you can take advantage of the social capital created from people discussing your brand and posting about it on social media channels.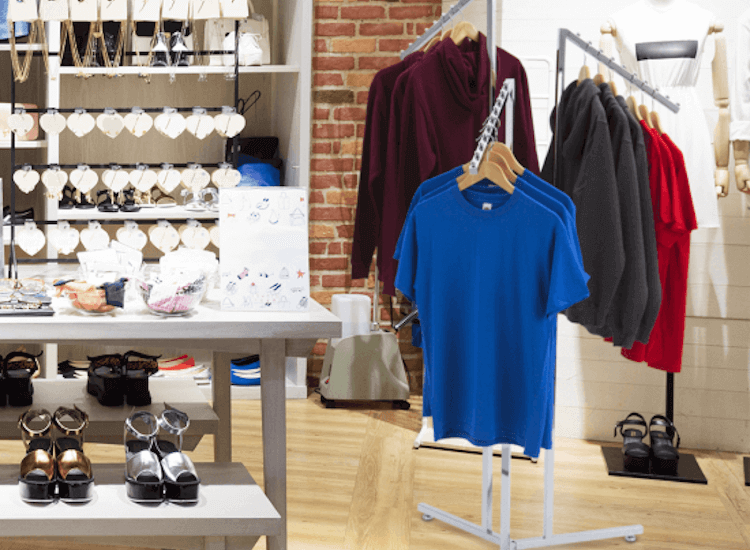 Make sure every person who sees your pop-up shop is impressed by something: the innovation of your products, the appearance of your displays and, of course, your customer service.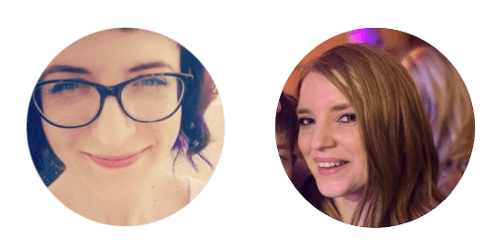 Kira Swales & Alysha Bennett
Alysha and Kira are copywriters for UK POS, with over fifteen years of combined experience in e-commerce. Read more of their in-depth guides in our
Knowledge Hub
.