Essential Point Of Purchase Displays For Winter And January Sales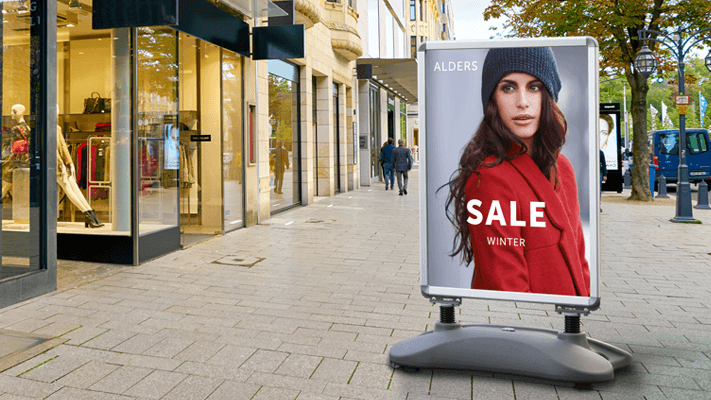 Boxing Day and January sales are staples of the British retail calendar, giving businesses a chance to sell off their remaining stock lines before bringing in new product lines in the New Year. Savvy shoppers use this time to grab a post-Christmas bargain, so whether you're a retailer looking to clear last season's stock or a restaurant wanting to bring in new faces, the start of the New Year is the perfect time for this.
January can be the busiest or quietest time of the year, depending on how you go about your promotions and marketing. Promoting your offers or promotions properly can have a great impact on your sales and footfall. Our exclusive winter and January Sales display guide is a must read for any retailer heading into the new year looking to beat the seasonal blues.
What do I need to do before the sales peak to prepare?
Boxing Day is one of the busiest retail days of the year, with people rushing to the shops from the early hours to bag a bargain. For retailers, early preparation before your staff leave for the Christmas break is vital. Make sure every area of your store is ready for a busy day.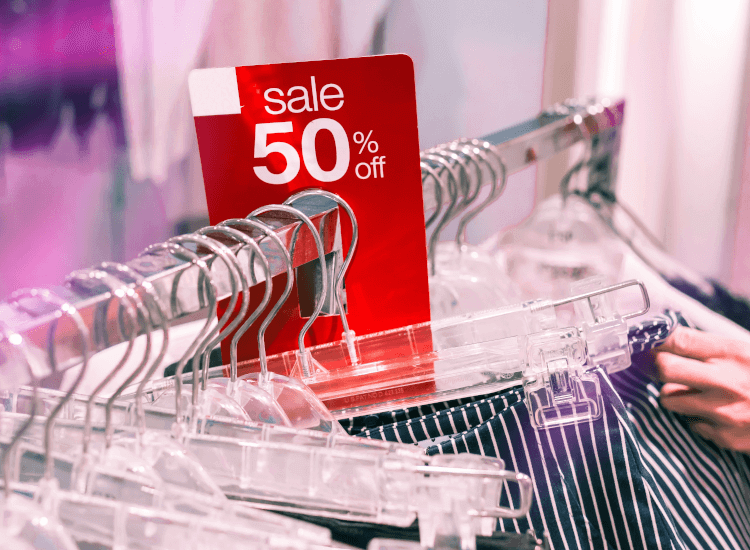 Stock up on essentials such as carrier bags, price labels and security tags. Running out of the smaller items can cause the biggest issues. No customer wants to be told you have run out of bags when they have a full trolley! You also need to ensure your staff and equipment are ready. Do your staff know your offers? Are there enough staff to cover all shifts? Are your card machines working properly?
Over the festive period, various company policies might change. Your opening hours and returns policy are two key bits of information that customers need access to. Display this information in snap frames, menu holders or leaflet holders. Company information is also important to your staff as well as your customers. People may experience shift changes, for example, around this season. You must make sure all changes that affect staff are displayed clearly on a whiteboard in your staff room.
How can I increase sales during Boxing Day and January sales?
1. Use snap frames to display key information
Snap Frames are a must-have for displaying your opening times, extended return policies and general store information. Whilst they are great for busy periods such as the January sales, they are an investment piece that can be used all year round.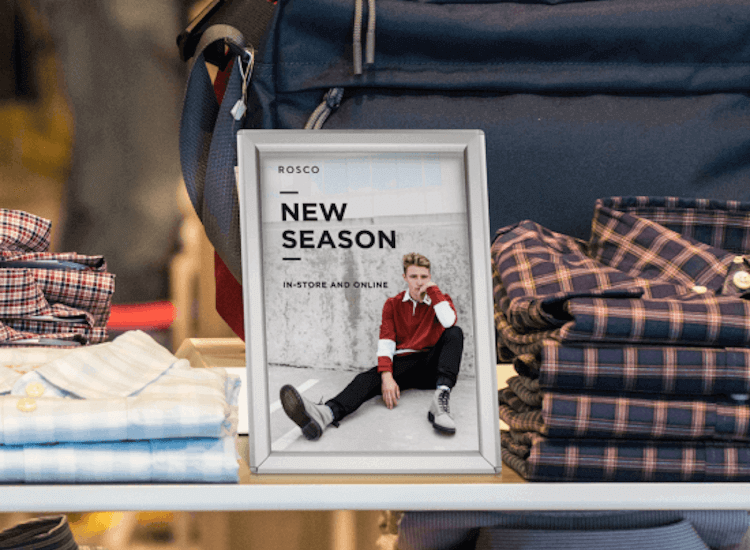 A snap frame poster is ideal for regular promotional updates, as the simple front opening mechanism makes poster changes quick and easy. Available in a variety of colours, there will be a snap frame or poster case to suit your brand. Snap frame promotions work great for bars, restaurants or hotels as they can be hung almost anywhere. Display them behind your bar, reception or at your entrance for maximum impact.
2. Use suspended posters to save floor space
Large department stores and supermarkets can benefit from suspended posters. Displaying a poster from your ceiling will make certain areas of your stores stand out easily to customers and are a great way to utilise space.
3. Use shelf edge displays to display product information
Shelf talkers are the perfect way to make your retail shelves stand out, look organised and promote your products for you. Utilise your shelf edges to display prices, barcodes, product spec and seasonal promotions. Many shoppers will be looking for a specific item they know you are reducing in your sale.
Make sure your shelves are clearly labelled to create an easy stress free shopping experience. Shelf displays are vital to retailers all year round, but even more so when shoppers are on the hunt for a bargain. A shelf talker or shelf barker is a great way to make your sale products stand out from a distance. Use traditional sale colours such as red or yellow to attract customers' eyes to your displays.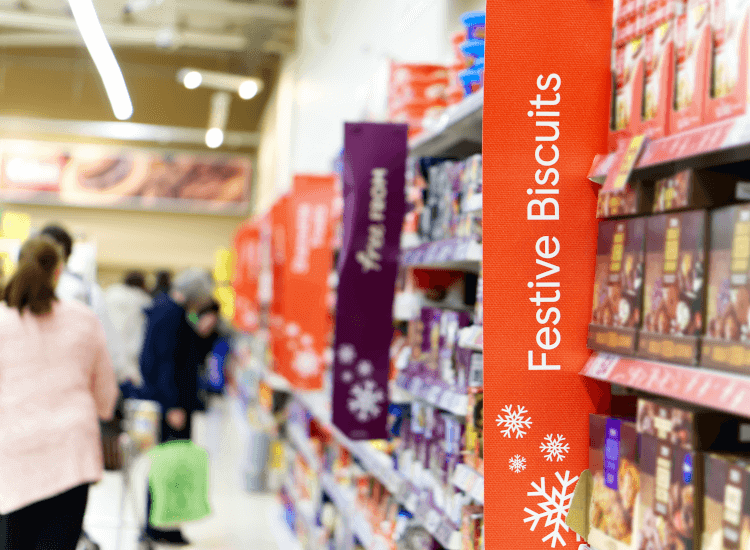 Shelf talkers, wobblers and aisle fins are perfect for making your sale products stand out, while shelf edge risers, shingle units and shelf dividers are simple cost effective ways to keep your displays neat and organised.
4. Use show card stands to promote larger sale items
Showcard stands are great for pricing or promoting larger items on floor stacked displays. Available in a variety of colours and styles, they can be used outside for garden centres or indoor for household products.
5. Use dump bins to display low value items in high footfall areas
Shoppers will be looking for a bargain, and dump bins are perfect for displaying low value items around your store to encourage people to purchase.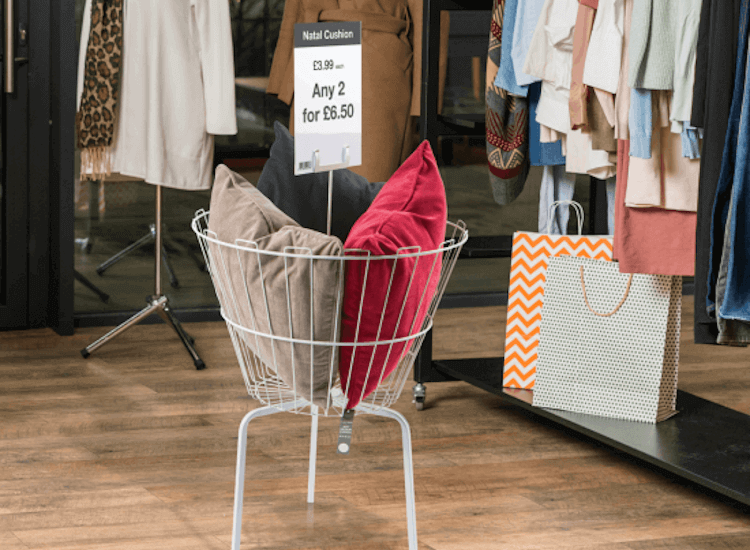 Use larger dump bins in your aisles which will force people to walk around your shop using your preferred route. This way they will see more of your January sales and be inclined to make impulse purchases.
Smaller counter top dump bins can be used by your tills for smaller items that people are likely to add to their basket whilst they wait, increasing your AOV.
6. Use pavement signs and outdoor signage to attract passersby into your store
Many people will be feeling the pinch after an expensive festive season, so getting people into your store is a little more challenging than usual. Introducing a pavement sign or A board to your outdoor area can help boost your footfall. Whether it is your pavement, forecourt or car park, the double sided outdoor advertising that a pavement sign provides is unbeatable. You can attract the attention of passing pedestrians and motorists to draw them into your store with your offers.
If your store is large enough to have a car park, forecourt or pavement space, you should be making the most of it. Feather flags and cafe barrier systems are another fantastic way to boost footfall and raise brand awareness. Place them in key areas so both your customers and passers by can see your message. Include an action in your message, such as 'in-store now' to encourage actions from potential customers.
7. Use window displays to showcase your best deals
Your window display should reflect your brand starting afresh in the New Year. Display large scale suspended red posters or add red tickets to your mannequins to attract sale shoppers. A window poster holder does all the work for you as it is on display 24/7.
This means that even out of hours people can see your offers or promotions. Displaying a poster in your window or door is the perfect way to attract attention, even if it is just to display your contact number or opening hours. Having all your information readily available will keep you fresh in the mind of passing customers.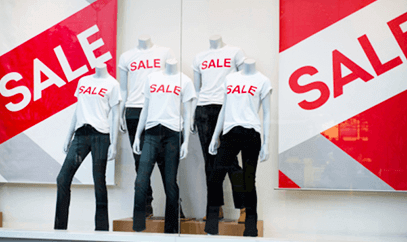 Chalkboard window displays are well suited to businesses that have a rustic feel or a long, storied history, while plastic window poster holders are great for modern, high street stores that want to display their best deals, rather than a focus on brand identity.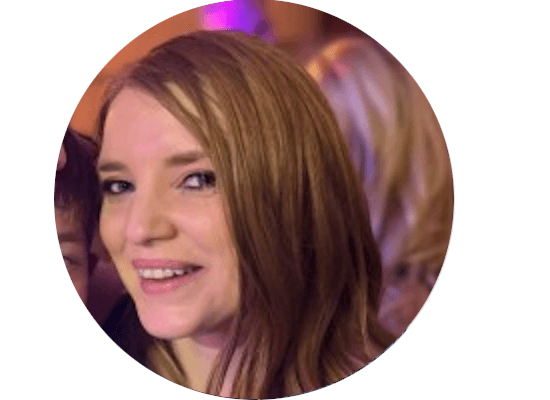 Alysha Bennett
Alysha is a copywriter at UK POS, with experience working in B2B and B2C companies, as well as with charities. She has been researching consumer and retail trends to assist retailers in implementing effective point of sale materials into their own businesses for eight years.