Ways To Increase Customer Lifetime Value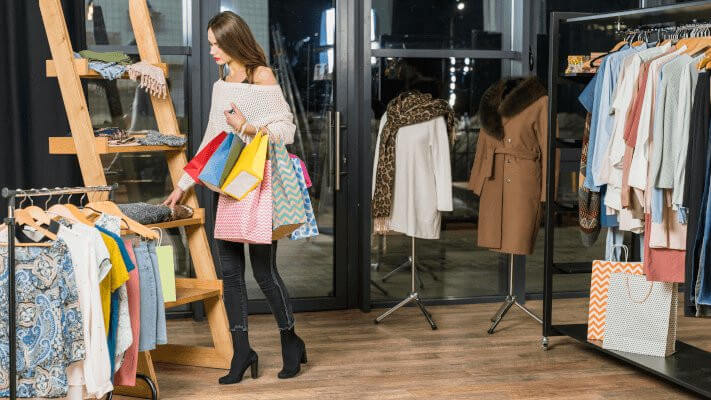 While businesses are rightly focused on attracting new customers, many forget that the key to growth in profits is finding ways to retain customers and keep them coming back again and again. Did you know that the new customer acquisition cost can be up to 25 times more than the cost of keeping an existing customer? In addition, a mere 5% increase in customer retention can increase a company's profitability by 75% [1]!
How can you measure how loyal customers are to your brand or business? Customer feedback and interactions over social media give you a good snapshot. To find something more measurable, you need to look at customer lifetime value.
What is customer lifetime value?
Customer lifetime value (CLV) refers to the amount of net profit your business can make from one customer over their lifetime. You use this metric to evaluate whether your business needs to spend more time and money trying to retain customers or bring new ones in. If your CLV is high, then you can focus on attracting new trade. If your CLV is low, then you need to spend more time implementing customer retention and loyalty strategies in-store to try and boost sales from existing customers.
Five customer retention and loyalty strategies
There are plenty of ways that you can boost your average customer lifetime value in-store, by using everything from promotional signage to discount schemes. Here are our top five customer retention strategies:
1. Customer service
Customer service leaves a lasting memory in your customers' minds, whether it was a good experience or a bad experience. Data from RightNow suggests that 'almost 90% of consumers will shop with your competitors after receiving poor customer service' [2]. So what can you do to ensure that your customers have a good experience in your store and will return?
Your staff are obviously a huge part of the customer experience, as their attitudes and knowledge can make or break a sale. Ensure that every new customer-facing staff member has an up-to-date working knowledge of your product range. This means they will be prepared to answer any questions that a browsing customer may have.
As well as this aspect of customer service, you also need to consider how the layout and operation of your store impacts upon your customer's perception of your store.
Do you have issues with long or chaotic queuing systems? Do customers find it difficult to locate the products they are looking for? These issues will contribute to a customer's overall experience in your store and whether or not they will return.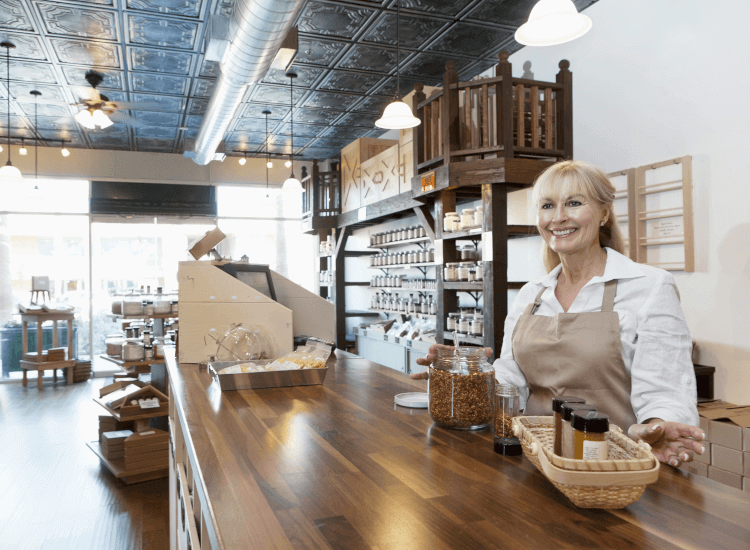 All of these areas of customer service play a massive part in your customer retention. It has been revealed by studies that one-third of consumers are likely to switch brands after a single instance of poor customer service [3].
2. Consider creating a customer loyalty scheme
A customer retention scheme is a great way to encourage existing customers to explore other products in your range by accumulating rewards and discounts. They are suitable for use in not only retail stores, but also in hospitality businesses such as hotels and restaurants.
By definition, a customer loyalty programme rewards customers who buy from your store on a regular basis. These rewards can range from discounts, freebies or even early access to new products or services. The idea is that your customers will want to keep spending money with you to build up their points and get the reward.
The statistics prove this fact. Studies show that the average basket size of consumers who are part of a loyalty programme inevitably increases, and 66% of these customers will modify their spending to maximise the rewards [4]. As well as this bonus, customers enrolled in a rewards scheme will also be more likely to return for future purchases and to redeem their rewards or points.
"Selling to an existing customer is 6-7 times cheaper than selling to a new customer."- SuperOffice, 2020 [5].
Loyalty schemes are extremely popular with the British public. A YouGov poll shows that over three quarters of the population (77%) are already members of a loyalty programme, and three in five people think that all brands should offer them [6].
3. Use in-store promotions to encourage brand loyalty
Promotional activity in-store is the key to encouraging impulse purchases from customers. This can take many forms, including signage, product displays, samples, and demonstrations. Whatever promotional activity you decide upon needs to be easy-to-understand in order to attract the attention (and open the purses) of your browsing customers.
"80% of customers say that they are more inclined to buy a product that comes with free samples or live demonstrations."- Spectrio [7].
Product demonstrations are a great choice if you are looking to increase sales of food, drink, and more complicated products that may require instructions, such as technology. They offer a fantastic way for you to show the many benefits and opportunities that your product can give people. They also allow customers to try out your product before buying, which in turn increases their confidence in the product's quality.
Here at UK POS, we have a variety of sign holders, poster stands and promotional stands that can assist you in creating a popular display in-store.
4. Utilise upselling and cross-selling
Both upselling and cross-selling techniques work to increase average basket values, but in a non-pushy way that helps your customers make the best purchase decisions.
Upselling is when you encourage customers to add on services to their basket or switch to a more expensive model of the product they are purchasing. Cross-selling is when you encourage customers to buy compatible extras or supplements to the product they have selected.
For example, cross-selling would be encouraging the purchase of a pair of headphones to a customer buying a smartphone. On the other hand, upselling this item would be encouraging the customer to buy a more expensive smartphone within the range that has a bigger screen.
Upselling has been shown to account for 70-90% of revenue, with only 5-30% of revenue coming from the original sale (Retently, 2019). This means it is essential that you make this technique part of your merchandising strategy!
The key to upselling and cross-selling is to keep it subtle and not make the customer feel as if they are being bullied into spending more.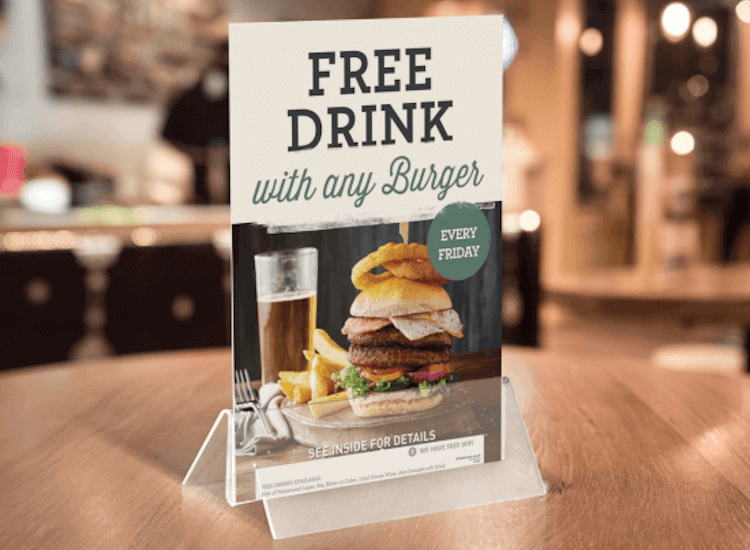 The best salespeople will be able to increase revenue and retain that customer's trust in future. You can achieve this by offering products that genuinely help and improve the experience for the customer. Some common marketing techniques include offering free shipping for orders over a certain amount, buy-one-get-one-half-price offers, and freebies with high-value purchases.
5. Post-purchase communication
The very best retailers realise that the customer experience doesn't end at the checkout. In order to increase their lifetime value to your business, you have to keep them engaged after their purchase. This will ensure that they return to spend more in the future. Ways to achieve this engagement include:
Dispensing leaflets for them to take home using a leaflet holder
Offering discounts on future orders via email
Television, radio and social media advertising
Asking for product reviews and service feedback
The Rule of Seven states that customers need to hear your brand messaging seven times before they remember it [8]. Ensuring that your brand is visible to customers long after they leave the store is key to creating loyal customers.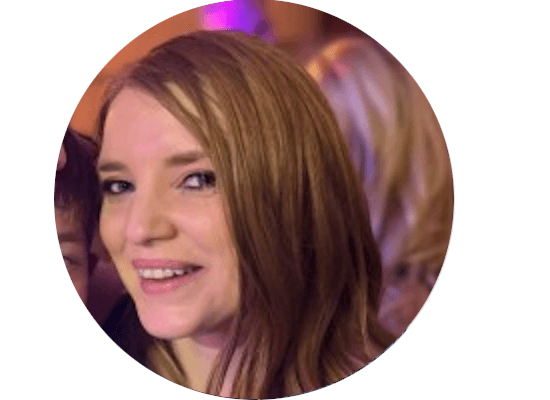 Alysha Bennett
Alysha is a copywriter at UK POS, with experience working in B2B and B2C companies, as well as with charities. She has been researching consumer and retail trends to assist retailers in implementing effective point of sale materials into their own businesses for eight years.
References
1. 'The Secret Ingredient To Increasing Revenue', Super Office, May 2020, https://www.superoffice.com/blog/grow-sales-revenue-with-crm-software/ [accessed September 2020].
2. '2011 Customer Experience Impact Report', RightNow, January 2012, https://www.slideshare.net/RightNow/2011-customer-experience-impact-report [accessed September 2020].
3. '12 Proven Tactics to Increase Your Customer Lifetime Value (CLV)', Retently, February 2019, https://www.retently.com/blog/increase-customer-lifetime-value/ [accessed September 2020].
4. 'The 2016 Bond Loyalty Report', Bond Brand Loyalty, 2016, https://info.bondbrandloyalty.com/hubfs/Resources/2016_Bond_Loyalty_Report_Executive_Summary_US_Launch_Edition.pdf?t=1475764793108 [accessed November 2020].
5. '5 Unique Ways To Increase Customer Retention (And Increase Profits!)', Super Office, November 2020, https://www.superoffice.com/blog/customer-retention-tips-with-crm-software/ [accessed November 2020].
6. 'A nation of loyalty members: Three quarters of Brits belong to a loyalty scheme', YouGov, June 2018, https://yougov.co.uk/topics/politics/articles-reports/2018/06/05/nation-loyalty-members-three-quarters-brits-belong [accessed November 2020].
7. '5 Ways to Build Brand Loyalty Through In-Store Marketing', Spectrio, June 2019, https://blogs.spectrio.com/5-ways-to-build-brand-loyalty-through-in-store-marketing [accessed November 2020].
8. 'The Rule of 7: increasing customer interactions in the digital age', Startups., https://startups.co.uk/guides/rule-of-seven/ [accessed March 2023].