Types of printing and branding
Here at UK POS, we have the facilities to carry out a wide range of printing and branding types for your point of sale display items. These include digital printing, screen printing, vinyl graphic application and dye sublimation printing. Check out our ready-to-order range, fill in the enquiry form at the bottom of the page, or contact us for more information.
Digital printing
Digital printing is a modern process where an image is sent to the printer directly using digital files such as PDFs or InDesign files. This is a more efficient and better quality way of producing printed POS products in varying sizes and quantities.
As digital printing doesn't require a printing plate, we are able to offer quicker turnarounds and one off prints rather than larger bulk orders.
Digital printing offers full colour prints and is an affordable option, as there are few labour costs involved.
We use this technique on a wide variety of printed POS including all our acrylic products and shelf wobbler strips.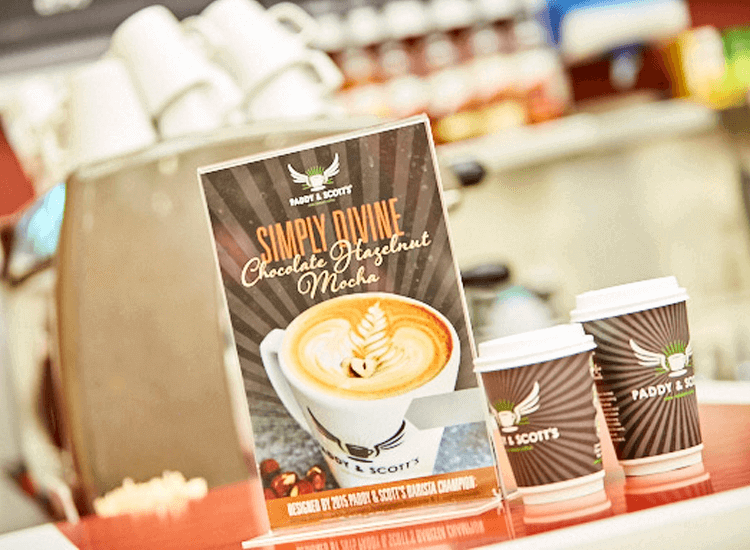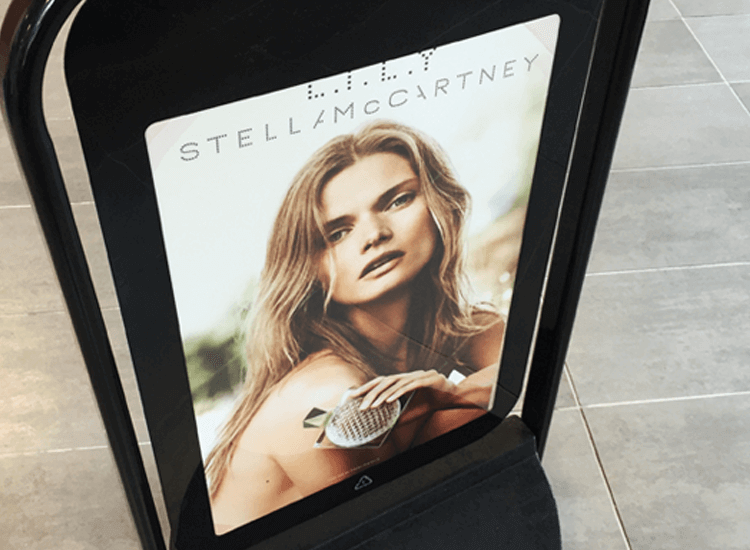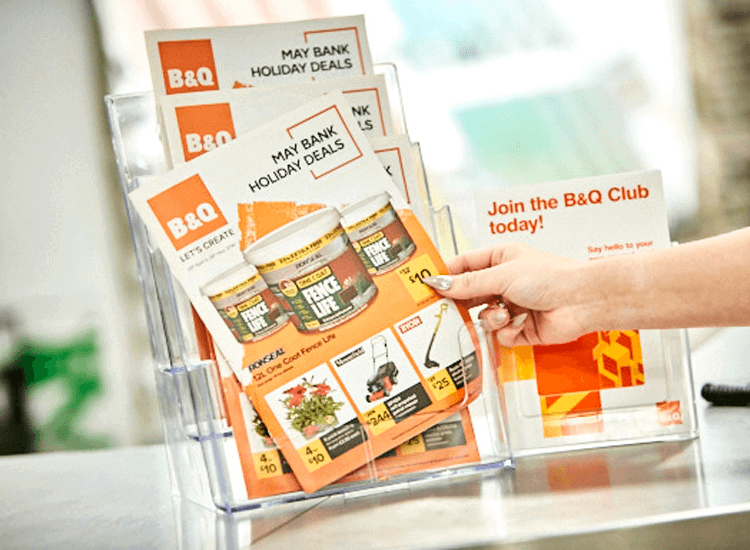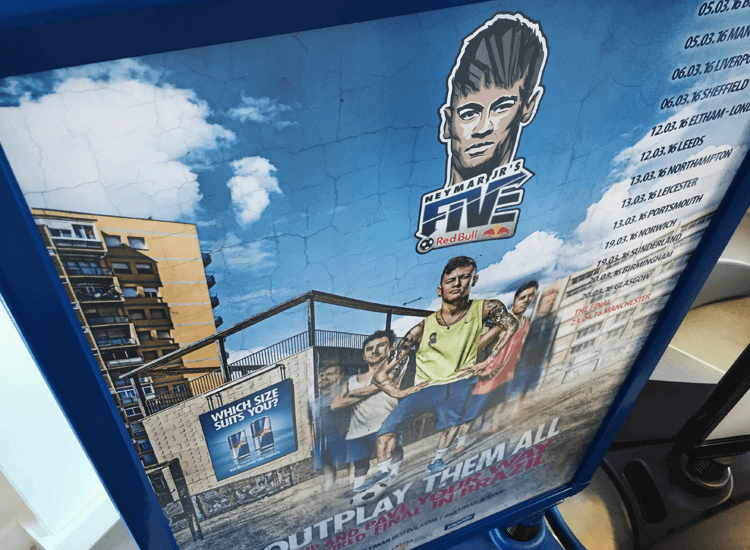 Screen printing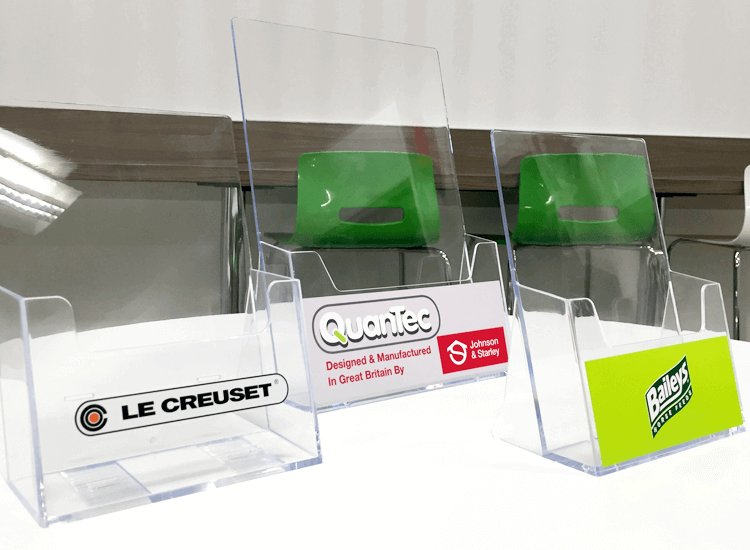 Screen printing is one of the original printing techniques. This process involves creating a stencil and using it to apply layers of ink onto the surface (we screen print onto plastic and metal). Each colour is applied using a different stencil which achieves the final look.
Screen printing is ideal for vibrant prints as the ink is applied more thickly than with other printing techniques. It's perfect for acrylic printing, such as on branded leaflet holders, bespoke acrylic signs and door plaques.
We're able to print in either one, two, three or full-colour print depending on your artwork and requirements.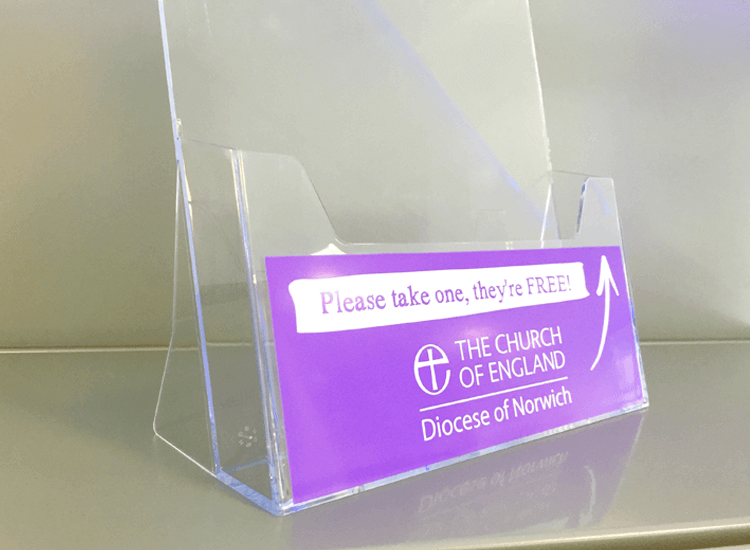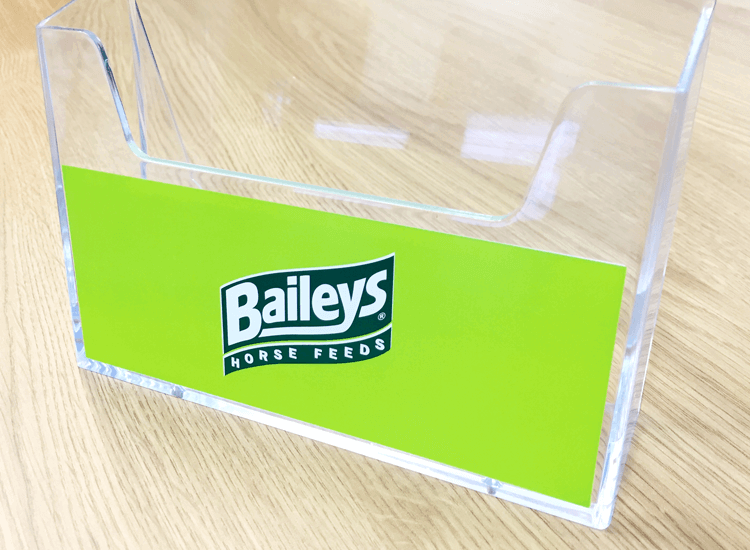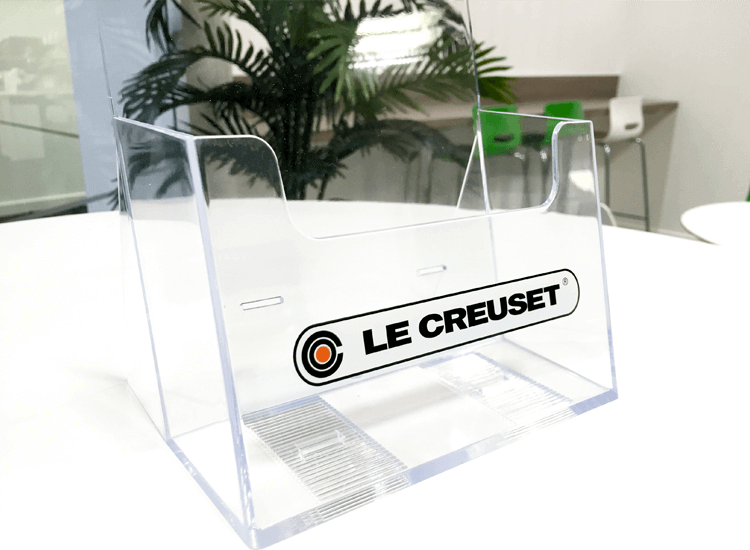 Vinyl graphics
Vinyl graphics are an effective and affordable way of customising your point of sale display. Your computerised graphic, logo or text is simply printed and neatly transferred onto your product, creating instant personalisation.
We use a computer operated vinyl cutting machine which makes precise and accurate cuts along the self adhesive vinyl of your chosen design.
Printed vinyl graphics are available in almost any colour and can be cut to your chosen design with a quick turnaround. They're ideal for branded point of sale items, including chalk boards, acrylic dispensers and pavement signs.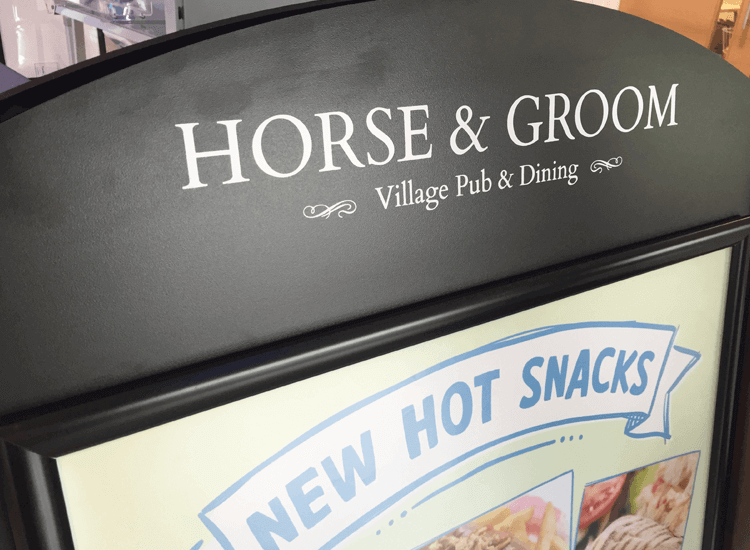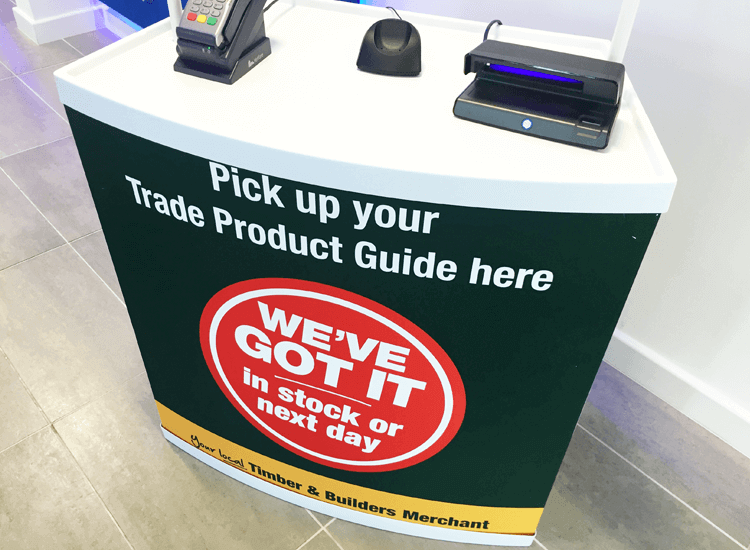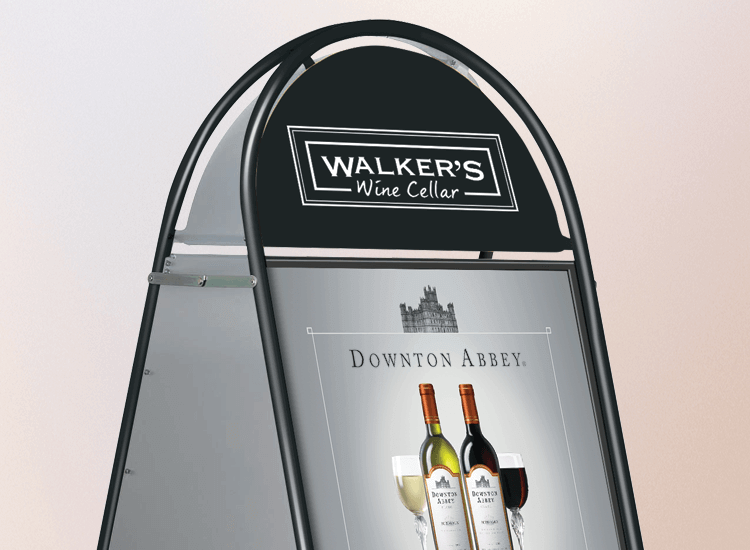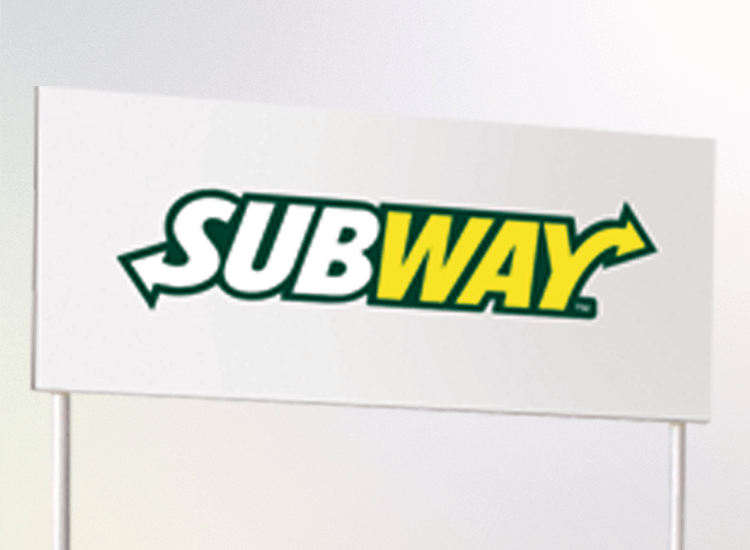 Dye sublimation printing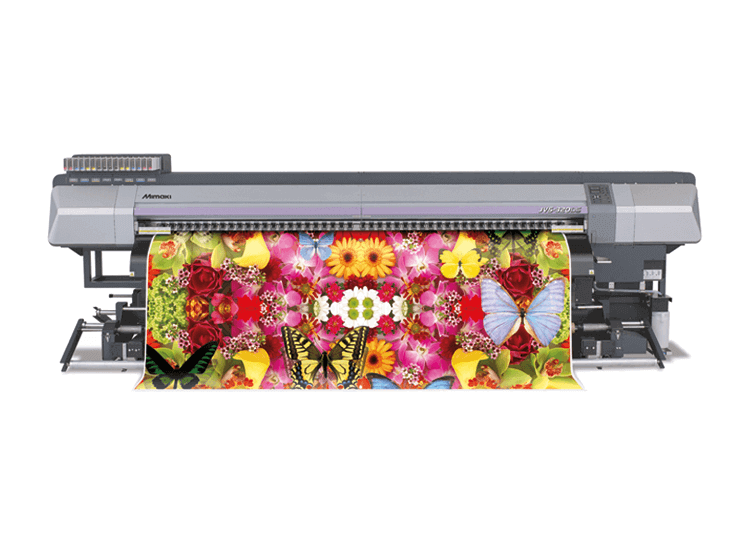 Dye sublimation printing is a technique which uses a computer to heat transfer dye onto materials such as plastic, card or fabric. This is a great printing technique for custom signs and custom banners.
This technique gives a nearly permanent, high resolution, full colour print. The way the dye is transferred onto the product means the print will not crack, fade or peel over time if kept in normal conditions.
Dye sublimation creates bright, stand out promotional graphics. We use it on our teardrop and event flags, as well as to print attractive custom signs, custom banners and printed restaurant and cafe barriers, making it a popular printing method for branded signage.