Leaflet Holders and Dispensers
Leaflet Holders and Dispensers
A literature displays are a great way to help keep your business organised and tidy, while maximising the visibility of your literature. Having your brochures, leaflets or magazines professionally displayed will encourage people to pick up and browse.
Brochure display stands and dispensers work great in receptions, waiting rooms, service counters and any area of your business where people are waiting.
Many businesses can benefit from introducing a leaflet holder or leaflet stand to their business, including banks, hotels, spas, showrooms, shops and public sector establishments such as doctors and universities.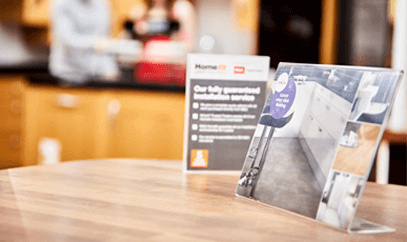 Acrylic POS buying guide
Acrylic POS covers a wide spectrum of products, from Perspex leaflet holders to plastic shelf risers, all of which are vital in a diverse range of industries.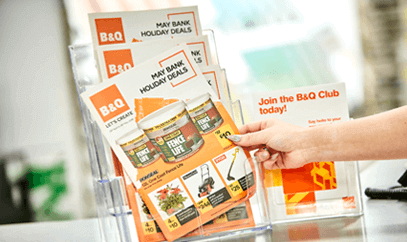 Leaflet dispensers buying guide
Acrylic brochure holders are a simple yet effective way to clean up and advertise your business. Whatever you require, we have a leaflet dispenser for you.
What are the leaflet dispensers made of?
We have a vast selection of leaflet dispensers manufactured from the highest quality acrylic, styrene or PVC.
Acrylic leaflet holders boast a crystal clear finish with diamond polished edges, perfect for professional displays. Styrene dispensers are a more cost effective yet still high quality alternative.
What delivery options are there for leaflet holders?
We manufacture and stock all of our leaflet dispensers and brochure holders right here in the UK, meaning all of our stock is ready for next day delivery. We manufacture A6, A5, 1/3 A4 and A4 leaflet holders, with bespoke sizes available on request.
Should I use a tiered brochure holder?
If you have multiple leaflets to display in one unit, a tiered leaflet dispenser is the perfect solution. Ranging from single tier to four tiers, the added height of a tiered leaflet holder will ensure that all of your brochures are visible in the holders.
A tiered leaflet dispenser or literature holder allows you to save vital countertop space by displaying all your literature in one compact unit and also allows you to place corresponding literature neatly together.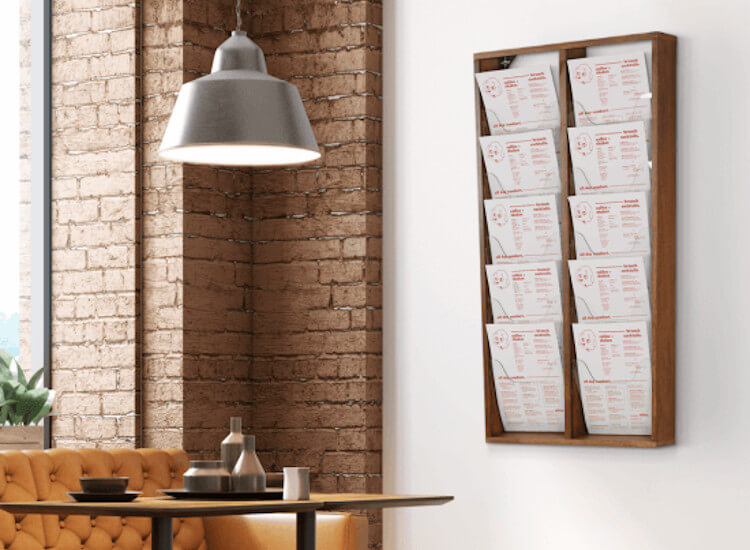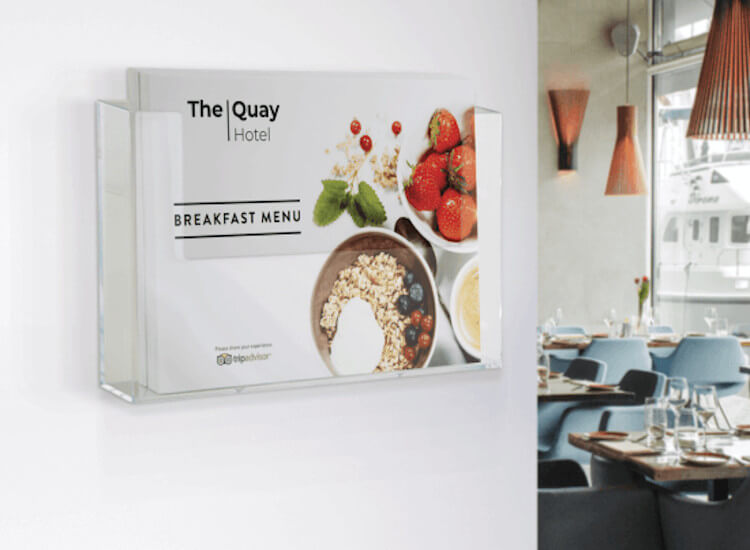 What types of literature display rack are available?
There is a leaflet holder to suit every purpose, from counter standing to wall mounted and slatwall dispensers and even floor standing leaflet stands; we have it all at UK POS.
Counter standing leaflet and brochure holders are perfect for utilising all of your space and keeping waiting areas or receptions neat and tidy. Wall mounted dispensers will maximise the visibility of your literature and can be placed almost anywhere in your business.
For retail purposes, you may wish to consider a dispenser that is suitable for attaching to slatwall or shelf edges. A multipurpose leaflet holder is a brilliant solution for retail as they are easy to mount to your slatwall panels and can also be used on your countertop or mounted on a wall.
Shelf edge leaflet dispensers are designed to attach to a scanner rail on shelf edges, making them ideal for retail use such as in supermarkets and petrol stations.
You can also ensure your company literature is available out of hours with an outdoor leaflet holder which will simultaneously display your leaflets and brochures and protect them from the elements. We also stock the A Board Leaflet Holder, which is ideal for attaching flyers next to your promotional signage outside for passersby to take.