Chalkboard Signs and Hospitality Accessories
Chalkboards, Blackboards and Hospitality
Chalkboard Signs are really popular with hospitality businesses, like pubs, cafes, restaurants and bistros. They're versatile and let you change your messaging quickly and easily without the need to print a new poster.
Our range of Chalkboard Signs includes table top chalkboards, wall mounted blackboards, chalkboard pavement signs and sandwich boards and even chalkboard inserts that you can insert into a variety of snap frames or show card frames.
We also have a great range of hospitality accessories, from rustic wooden condiment holders and crates, to wooden clipboards, wooden easels and slates for food platters or signs.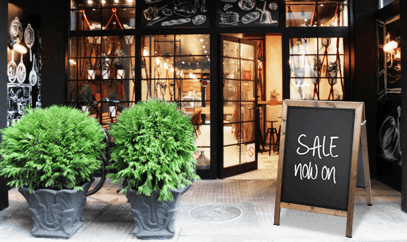 Wooden POS buying guide
This style of display was once limited to those offering natural products, think groceries and organic cosmetics, but the range has now been adapted to suit every industry.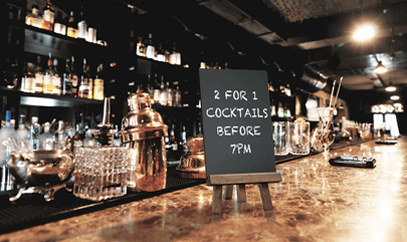 POS for restaurants and bars
From displaying your menu correctly to keeping your sauces in order, there is a point of sale display product available for every hospitality need.
Chalkboard signs for pubs, bars and restaurants
Chalkboards and blackboards are quick and easy to update and clean, making them perfect for menus and promotions, and the rustic effect is highly popular in the hospitality industry.
We have wall mounted chalkboard signs which are great for making your messages highly visible and saving on vital floor and countertop space.
For a counterstanding option we also have tabletop chalkboard signs, or for signage that can be seen from outside your business to attract custom, why not consider using a chalkboard A board sign?
Create custom blackboards and wooden POS for your brand
As we manufacture our products right here in the UK, we can work with you to design your blackboard or chalkboard in any shape or style you wish.
We can also add your company branding to your wooden framed products or directly onto the blackboard. Whether you are a retailer, spa, restaurant or cafe, our bespoke pieces are the perfect display solution.
All your hospitality essentials in one place
As well as supplying a huge range of chalkboard signs, UK POS stock liquid chalk pens in a variety of colours and nib thicknesses ready for you to get creative with your signs. As well as this, we also stock chalkboard eraser fluid and blackboard paint, so we have got you covered from start to finish.
For a complete chalkboard display setup, such as for a new business or renovation, why not invest in our chalkboard essentials bundle? This chalkboard kit is designed for hospitality use, and contains an A Board, two wall mounted chalkboards, three tabletop chalkboards, a pack of chalk pens and a bottle of chalkboard eraser solution.
From menu and condiment holders to wicker basket displays and outdoor wall mounted ashtrays, here at UK POS we have all of your hospitality needs covered.
Hospitality accessories and chalkboards on next day delivery
All of our chalkboard A boards, hospitality accessories and wooden display crates are available for next day delivery. Order before 5pm to receive tomorrow!