Design and development
Our highly skilled engineers design your products using state-of-the-art software. Designs can be modified through ongoing consultation to ensure they meet your needs. We strive to over-deliver on your requirements and supply a product that exceeds your expectations.
We use software to run scenario testing to challenge the design, durability and functionality of the products in the retail environment. Our team can create virtually any product for manufacture and can give guidance and support on changes to existing products.
We are constantly developing new products on a bespoke or global level, ensuring that our customers receive the best service and products available within the industry.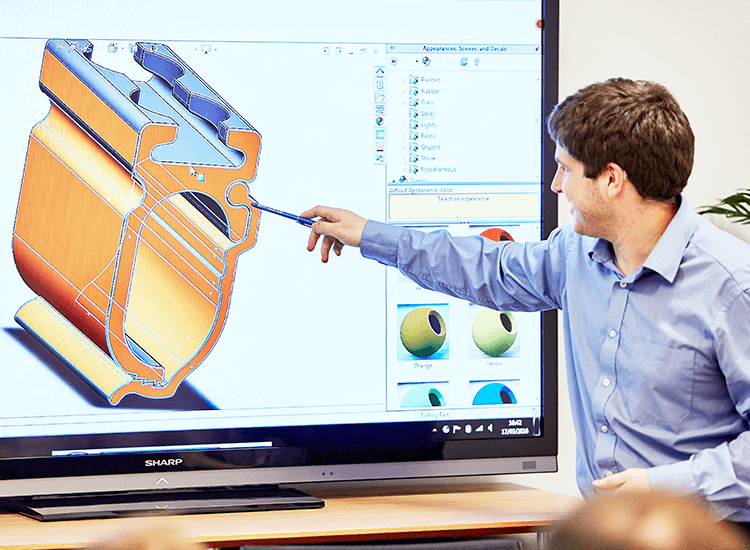 Please contact us using the enquiry form below if you have any questions about our bespoke manufacturing, and a member of the team will be happy to help. To find out more about the materials and processes we use in our manufacturing, please continue to scroll and select the appropriate tab for more information.
Plastics
We manufacture a large number of plastic products using a variety of advanced techniques and equipment at the forefront of technology.
Injection moulding is one of the most popular ways of creating plastic display solutions and boasts a number of benefits. Here at UK POS we are industry leading experts in all forms of manufacturing, with injection moulding being just one of those techniques.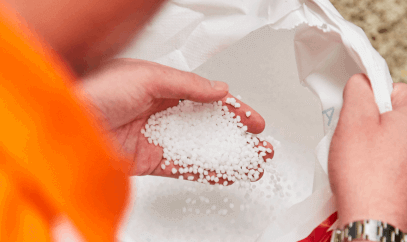 What is injection moulding?
The process of injection moulding is designed to produce identical plastic products in large quantities.
Plastic is melted until it becomes soft enough to be put into a mould, where it will cool and set to replicate the mould exactly. Once the plastic has hardened, the mould will release the plastic and the process can be repeated.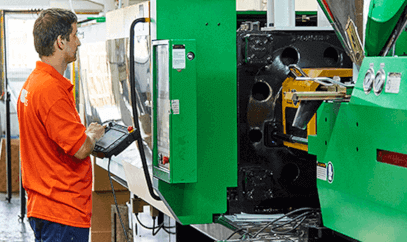 Why use injection moulding?
This process is designed to achieve large quantities of the same product in an efficient and accurate way. As large numbers are created at once, injection moulded products boast a lower cost.
Through injection moulding, we are able to create items such as display spheres, shopping baskets, shelf edge fittings and clip strips.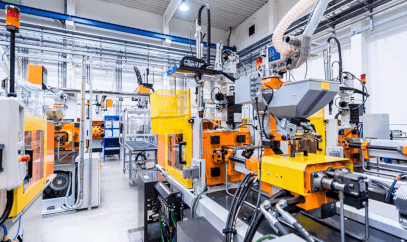 What machinery do you use?
We have heavily invested in all of our machinery and have moved to a larger complex to further improve our already high standards of manufacturing.
Our state of the art, robot-driven, multi-cavity injection moulding machines enable us to maintain both quality control targets and a keenly competitive pricing strategy.
Extrusion is a unique process that is designed to produce plastic parts in a specific continuous style.
What is extrusion?
Extrusion is the process of thermoplastics being heated and then pressured into a mould to form certain shapes and sections. Extrusion produces long pieces of plastic that form a continuous profile.
What products can extrusion make?
We can produce custom plastic extrusions in a variety of colours, shapes and sizes. Some of our best selling shelf talkers are made using extrusion, as well as poster grippers and supergrip display holders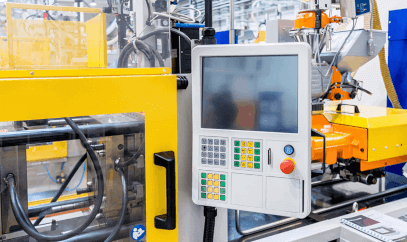 Vacuum forming is a process that involves shaping plastic with heat to your desired shape. We are able to offer bulk orders as well as individual pieces.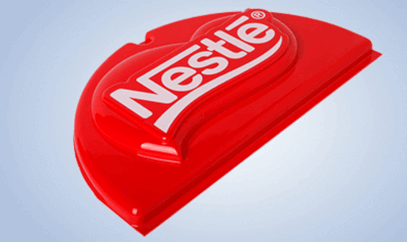 What is vacuum forming?
This process involves heating a sheet of plastic to its transition temperature and then draping it over a mould. The sheet is then formed into a new shape using the pressure from the vacuum.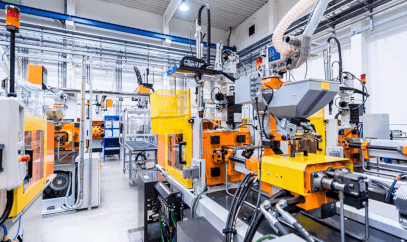 Why choose vacuuming?
Vacuuming can be used on almost any thermoplastic, which can help to save on costs. Custom plastic display items can be vacuum formed in almost any shape to suit your requirements.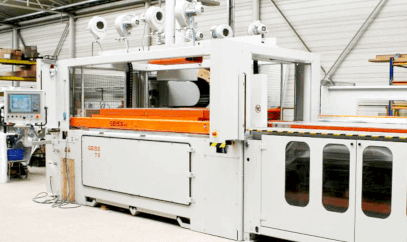 What machinery do you use?
Our vacuuming machine is sophisticated in both design and output, meaning it utilises the best heat control so we can create more products in a shorter amount of time.
Numerous substrates can be manipulated using hot and cold processes to shape and form plastics through the application of heat or pressure. It can be used on acrylic, Perspex, PVC and Foamex.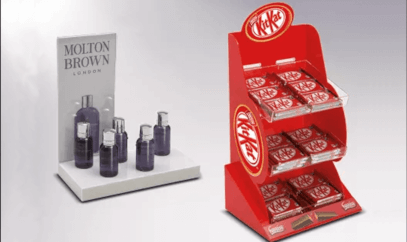 What is hot and cold fabrication?
Hot and cold fabrication can be used to create a variety of different and shapes and styles using either heated or cold machinery, dependent on the product.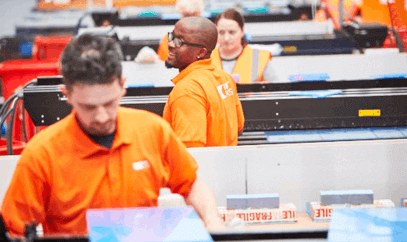 How does it work?
We use a state-of-the-art Platen machine and heat bending machine for all of our plastic fabrication. Fabrication is an affordable way to produce stronger and more robust acrylic pieces.
This leading technology allows for the intricate cutting of material to any shape or form imaginable and can be used for single or high volume production runs.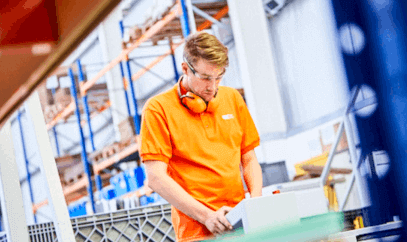 What is laser cutting?
Laser cutting is an advanced technology that uses lasers to precisely cut materials, in our case this is plastics. We use a state-of-the-art laser cutter for many products in our range.
Our machine works by projecting a laser beam onto the plastic which burns its way through, creating your chosen design.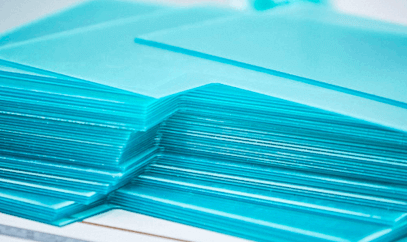 Why choose laser cutting?
Any shape is possible with this technique, making it the ideal process for bespoke pieces.
There are no set up or tool costs involved in this method, making the final price even more affordable. Laser cutting also boasts environmental benefits as all waste is 100% recycled - something not all plastic processes can boast.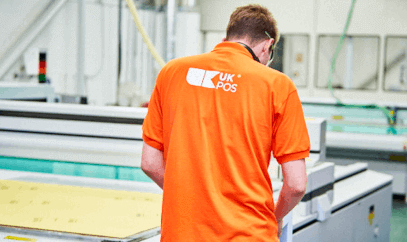 What products can you make?
Using laser cutting we can manufacture leaflet dispensers, magazine stands and poster wallets, to name but a few. Our capabilities take your design from paper to plastic with fantastic results.
With cutting functionality across a broad range of materials we can offer a truly exceptional service.
CNC routing is a modern solution to precision-cutting plastics. This fully automated technology can be used to manufacture the most complex or simple designs for both single and mass-produced items. Many of our PETG products are cut using the CNC equipment, such as our popular deli ticket holders and wall panels.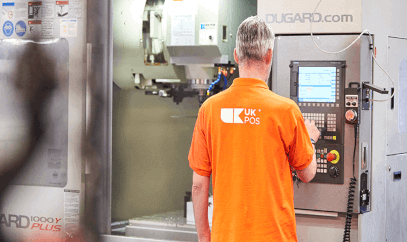 What is CNC routing?
CNC stands for computer numerical control, used when a computer converts a drawing into numbers using CAD. The numbers are then translated into coordinates which guides the cutting of the machine. This is fantastic technology for creating custom shape plastics.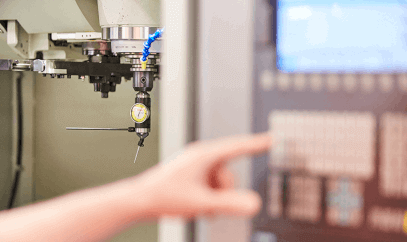 Why choose CNC routing?
A CNC router typically produces consistent and high quality products, regardless of whether it is a bulk job or a one off. Automation and precision that the human eye can not achieve are its key benefits, as well as producing these products in a cost-effective way.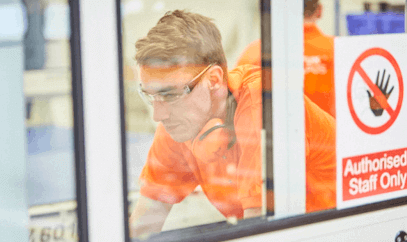 What machines do you use?
We use multi-axis sliding head CNC machines which means we are able to manufacture complex plastic items in bulk.
Our automated machines are built with a fixed head which creates for shorter production times and lower costs.
Die cutting is a simple and effective way of creating a piece of plastic to a specific shape, style or size from a custom template called a die. Die cutting is a fast and cost effective process for creating bulk pieces.
Why choose die cutting?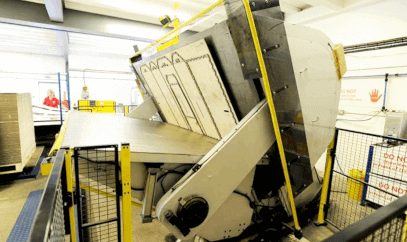 This is one of the more affordable ways of cutting plastic as machinery and maintenance costs are both low. We can cut virtually any shape on our press by changing the tooling to allow for different products.
What machines do you use?
We utilise fully automated die cutting presses to ensure the quality of our products is maintained throughout the process. We invest in the latest technology to get high levels of efficiency and accuracy.
Here at UK POS we diamond polish all of our acrylic pieces - it may take longer, but it produces an unbeatable finish. The edges of your display will be crystal clear and smooth for a professional and desirable look, something not all of our competitors can offer.
Why choose diamond polishing?
We diamond polish all of our acrylic products as it leaves the best possible finish.
The polish can be used on straight edges and we use a flame polisher on our curved edges. This will give you perfect optical clarity on your acrylic. Additionally, the smooth edges are safer, preventing them from scratching your products or hands.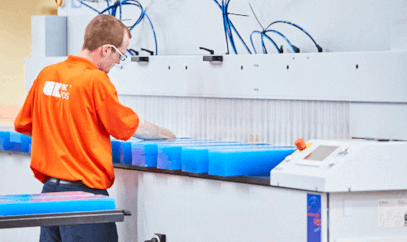 What machinery do you use?
We work with a state-of-the-art edge polishing machine to produce clear, polished edges on our acrylic and other rigid plastic sheets. Our machine eliminates the need for hand scraping, sanding, buffing and flame polishing on straight edges.
Metal
Wood