Shelf Dividers and Shelf Organisers

Shelf Organisers and Shelf Dividers UK
Why use shelf dividers and shelf organisers?
Your customer's time is precious to them and they prefer to shop in a neat and cohesive environment. Using shelf risers and dividers, shelf organisers and other retail shelf accessories will help to keep your products standing upright and on the shelves for which they are intended. This gives them a tidy appearance and makes it easier for your customer to shop.
How do I stop my products falling from the shelves?
An acrylic shelf riser is a really simple and effective way to prevent products from being brushed off the front of your shelves, a common problem in busy retail areas. The shelf riser simply slots into your shelving data strip to create a discreet and effective shelf front.
What shelf risers and dividers do I need to fit my shelving?
We supply breakable shelf dividers which are made with convenient notches at the back so you can easily snap them down to the required length if they don't fit your shelves.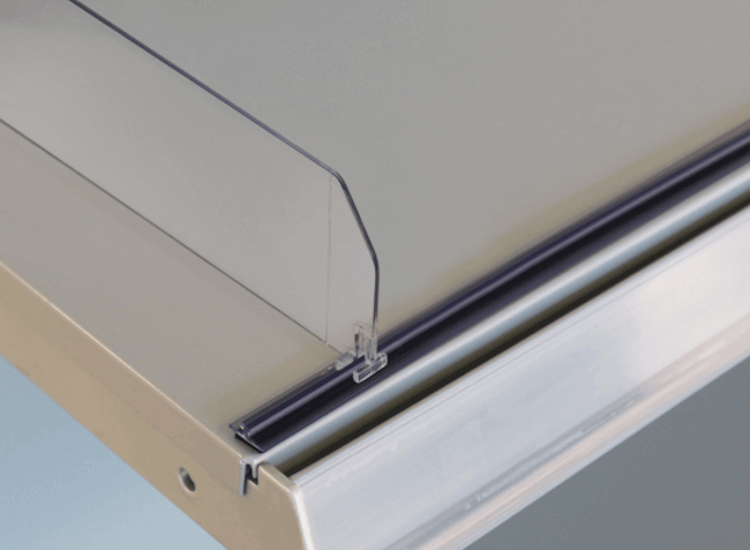 What are shingle units used for?
PVC Shingle Units are a convenient and cost effective way to display packets on your shelves and reduce the irritation of them falling over and making a mess. Our shingle unit has evenly placed ridges to help your product stand upright and they are designed with perforations so you can tear them down to size.