Poster Hangers
What different kinds of poster hanger are there?
We supply aluminium poster hangers (otherwise known as poster grippers) with a snap style closure, as well as ceiling poster holders which you slot your poster into.
Are poster grippers easy to use?
The poster grippers are incredibly easy to use, they simply snap open and shut to grip your poster in the same way as our snap frames. The ceiling poster holders are just as easy to use as you simply slide the posters into the holders. To hang both types, you can use our suspension hooks and fixings to attach your posters to the ceiling.
Can I get custom printed posters?
We can print bespoke posters for your business. These are semi rigid, water resistant and available in a range of sizes. If you need custom printed posters for your suspended poster holders, we can make these.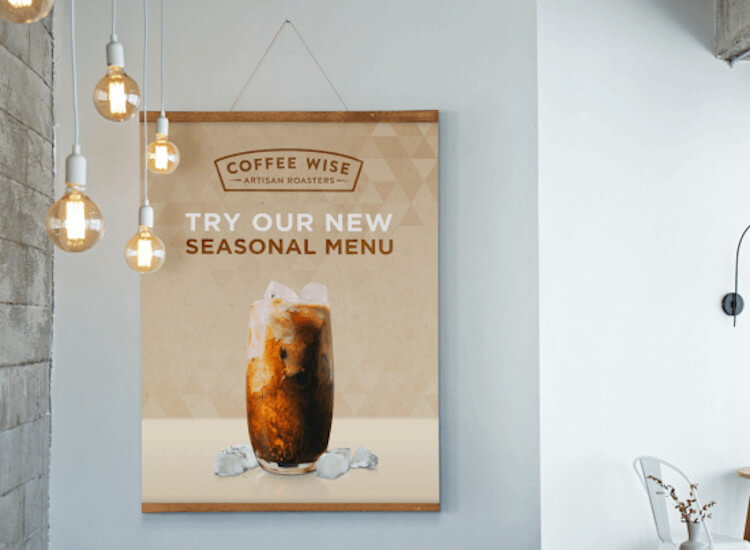 What are the alternatives to poster hangers?
If you want a more sturdy or LED lit hanging poster display, try using a rod or cable display kit. Cable poster display have a highly professional appearance and are popular in estate agents, hairdressers and travel agents.