Get all your branded and printed point of sale products with UK POS
Why choose UK POS for my poster printing?
Here at UK POS, we make getting your custom printed posters and branded POS products quick and easy. Get your products and prints all in one place or get posters to add to your existing point of sale display.
With all of our printing taking place in our UK based facilities, we provide a quick turnaround of just 2-5 days for custom printed products, so you could have your new custom signs, posters or banners up on display in less than a week!
What kind of printed posters do you use?
We offer a range of Waterproof Printed Posters, which are ideal for use in our poster holders, as well as Backlit Display Printed Posters made on Duratrans for use in LED illuminated displays.
For a thicker yet lightweight display option, we supply custom printed Foamex board which is great for propping up in easels, suspending from ceilings and transporting between venues. Alternatively, we print onto cardboard showcards which come with struts for a counter standing show card display option.
Can you design my logos for me?
Unfortunately we do not provide a design service, so artwork must be provided by the customer in the recommended format, however; we do have a tool for designing your artwork online.
Conversely, if you need a simple sign super-fast, we also stock a good range of professionally-designed signage which is ready for immediate dispatch, so you can quickly get your messages up around your business, with no designing or waiting required.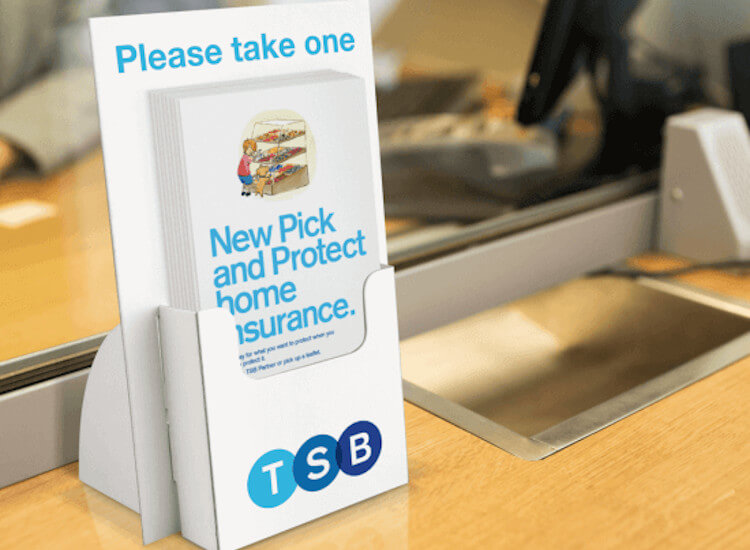 Can I get my company logo printed directly onto my pavement signs or banners?
Absolutely, we have multiple different printing methods at our manufacturing facilities in Stockport, and these enable us to print bespoke branding and other artwork directly onto plastic, metal, wood and fabric. Adding company branding to your point of sale fixtures (such as on A boards, banners and snap frames), ensures that you are advertising effectively.
Customers find consistent themes and branding reassuring, and when they are comfortable they are more open to being won over by your business. Take advantage of this opportunity to increase brand awareness and create an atmosphere that your customers understand and enjoy.
How do I upload artwork for display printing?
Once you have ordered, you receive an email with instructions and template, and you can always consult our help guide for image requirements and more.