Adhesive Tapes, Pads and Fixings
Adhesive Tapes and Adhesive Wall Fixings
What adhesive fixings do I need for my point of sale display?
Stick and stick hook and loop tape is available in various sizes in black or white, and can be used to stick posters and signs to your walls and shelving. The hooks and loops make it easy to remove the sign or item from your wall for updates, and place it back again when ready. Double sided permanent tape can also be used to secure products to your displays.
VHB tape is ideal for use as double sided mounting tape when fixing acrylic displays, and adhesive foam tape and dots are also great for adhering signs or products to surfaces. We even supply self adhesive magnetic tapes which are flexible and suitable for attaching magnetic metal POS items together, such as on white goods.
What parts of my POS display need to be secured with double sided mounting tape?
If you have smooth surfaces sat on top of eachother, such as a tiered acrylic countertop display shelf on top of an acrylic display plinth or counter, you may wish to secure it with some strong adhesive tapes or adhesive foam pads. Signs, card holders and poster pockets may also need to be adhered to the sides of displays or on walls, and you can use either double sided tapes or sticky dots for this too.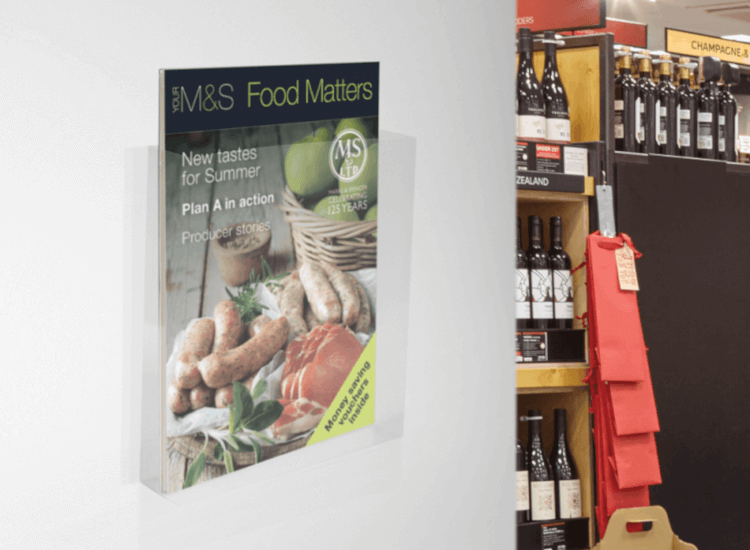 Our strong double sided mounting tape and heavy duty adhesive pads are great adhesive fixings for POS displays.
What can I use to stop my products slipping without using adhesive tape?
Self adhesive rubber pads help to make your products and displays non-slip, reducing the chance of breakages and accidents. These rubber grips are ideal for use on products which sit on top of display plinths and counters. They are supplied on sheets in packs of 100 and feature a self adhesive backing. Simply peel them away and stick onto anything you wish to protect from slipping, such as leaflet holders and dump bins.