Tablet Holders and iPad Stands For Retail
Why use retail tablet stands?
Apps can be used to great effect within businesses or at events, but expensive tablets and iPads are easily stolen and hard to display safely. Our tablet display stands and iPad stands make that much easier, and many of them are lockable and can be fixed to surfaces to minimise the chances of your tablet being taken.
Many of our stands can be tilted to adjust viewing angles for your tablets, ensuring all customers or visitors can interact with your displays at the point of sale.
How can I protect my tablet display unit from theft?
Each of our stands has a lockable tablet holder case to keep your electronic devices secure. Your tablet security mount display can also be screwed to your counter or floor to help reduce the likelihood of someone stealing it, or secured with an anti theft Steel Security Cable Lock.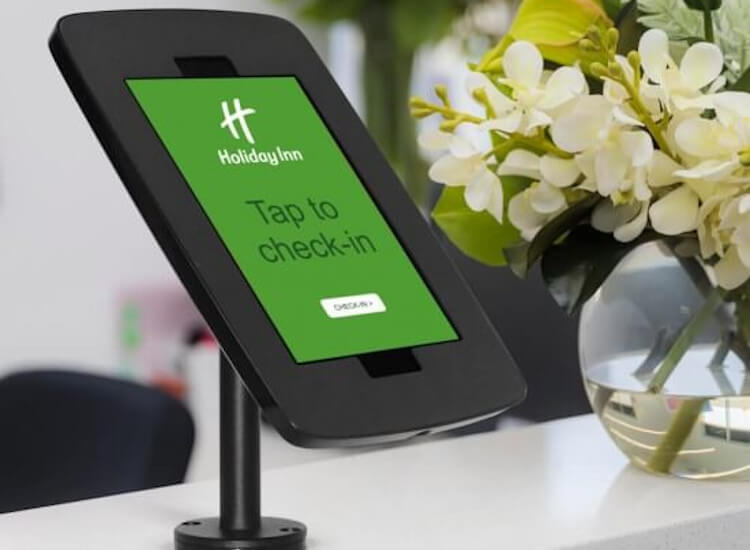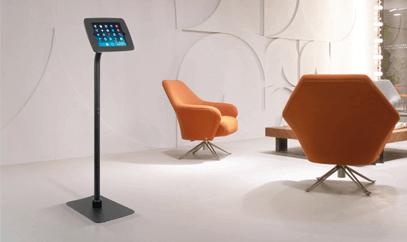 Use a lockable tablet podium as a tablet security mount.
Where can I use a secure tablet stand?
We sell both floor standing and countertop tablet mounts, making it possible to securely display a tablet in almost any retail environment. The tablet holders are great for use by entrances, tills, and at key points around your business to keep visitors engaged.
Use tablet security stands in your busy retail store or at a trade show to give customers a place to check out themselves if your tills are busy.
What size tablets do they work with?
There are hundreds of different tablets on the market with new ones coming out all the time, so unfortunately we can't provide a detailed list of compatibility for each lockable tablet mount. However, we do state suitability for the most commonly sold tablets, such as iPads, and state the sizes supported by each pos tablet stand so you can check against your tablet prior to purchase.