Merchandising Display Hooks and Accessories
From:

£0.19

£0.09

ex. VAT

From:

£0.20

£0.19

ex. VAT

From:

£3.30

£1.49

ex. VAT

From:

Was: £4.29

Special Price £2.99

ex. VAT

From:

£0.15

£0.11

ex. VAT

From:

£2.97

£2.50

ex. VAT

From:

£5.23

£3.45

ex. VAT
Merchandising Display Hooks and Rail Accessories
If you own a retail business or are a visual merchandiser, it's likely you'll be looking for opportunities to create unique and professional ways to display products on slatwalls and pegboards.
That is why our range of metal euro hooks and slatwall hooks are so popular with customers - they are cost effective, easy to use and they are perfect for presenting a large volume of products in a neat and tidy way.
Displaying your smaller items professionally on a merchandising hook display can help increase your AOV by creating a simple and enjoyable browsing experience.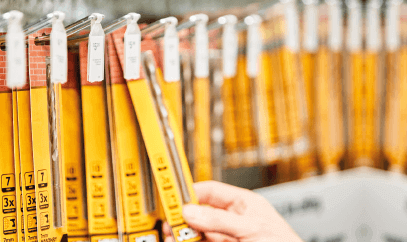 Display hooks buying guide
Merchandising hooks are a great way to organise your wall displays and smaller products whilst freeing up vital counter top or floor space.