Wall Mounted Poster Holders
Wall Mounted Poster Holders
Why use wall mounted poster holders?
If you're looking for the best way to do justice to your poster displays, health and safety signage or any other form of important messaging, then wall mounting your business posters is a great option.
Wall mounted poster frames save on floor and counter space and can be placed at eye level or above to ensure they attract plenty of attention. Displaying your posters in a wall mounted frame helps to keep them neat and tidy.
What types of poster frame do you stock?
We offer our wall mounted poster display frames in a wide range of materials, including both acrylic, aluminium and PVC options. This ensures that you can present your business display posters in a way that best captures the image you are looking to cultivate for your brand.
Our sizes start at A7, going right up to up to A1 poster frames including A2, A3 and A4 too. UK POS also offers these products in portrait and landscape options, and there are also a large number of fixing options available. This includes suspension and standoffs, through to keyhole and acrylic poster holders.
What can I display in my wall mounted panel posters?
Display high quality graphics such as promotional advertising posters or motivational office signs in an acrylic poster panel with standoff mounts. Some of these premium poster holders will hold one or more printed posters in between the two acrylic panels.
Our Acrylic Standoff Poster is available to be printed on directly with your custom artwork, which is a great choice if you are looking for a more permanent display, such as with your company name. This product is also available in a range of sizes with your choice of standoff colour.
To make an even more striking poster display, opt for an LED illuminated poster kit which features bevelled and illuminated edges. When using this poster frame with custom printed Duratrans posters, the illumination will complement your posters and make them stand out.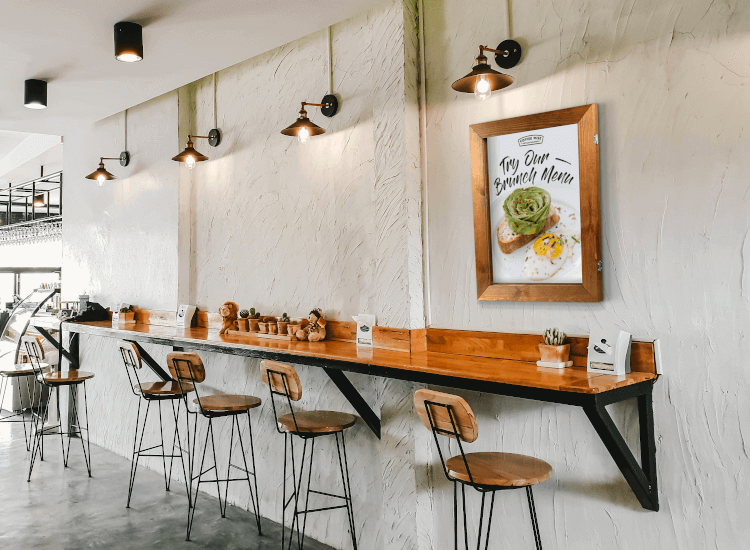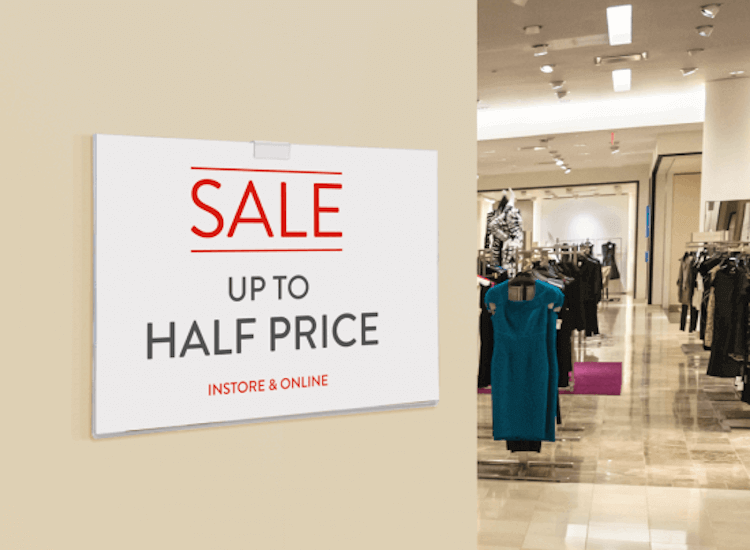 Are acrylic poster sleeves the right choice?
Acrylic is an ideal material to use as a poster holder thanks to its transparent design. This allows customers to clearly see your offers, prices and promotions without the holder detracting attention away from the poster. Our range of acrylic poster sleeves are a cost effective and easy to install way to display professional posters and signage at height.
How do I fix the poster sleeves to my wall?
Our acrylic poster sleeves are available with various fixing methods. For discreet fixing at the rear of the poster, the Acrylic Poster Holder with Keyholes creates a seamless appearance, or the Acrylic Poster Sleeve can be fixed in place with adhesive foam pads (supplied optionally with poster sleeve).
Alternatively, our Wall Mounted Acrylic Poster Holder is made with 5mm top fixing holes so you can simply screw it into your chosen surface (screws are supplied separately). This product is available in a range of sizes with a choice of either portrait or landscape orientation.
What is the best way to frame posters?
Our most popular variety of wall mounted picture frame is our range of snap frames. Snap frames, otherwise known as click frames, are easy to use, allowing for easy poster updates and providing poster protection.
If you wish to attract extra attention to your poster display, using illuminated poster frames or a wall mounted light box will update your POS with a modern and stylish twist, ensuring that people see your posters even in dark areas.
How quickly can I get wall mounted poster holders?
Because these products are so popular with our customers, we always ensure that we have a large range of wall poster frames in stock at all times, so you can refresh your POS at a moment's notice.
At UK POS we also have extensive manufacturing and printing facilities, so you can get your own custom printed posters to suit your frames within 2 to 3 days.