Pavement Signs and A Boards
Sandwich Boards and Outdoor Advertising Boards
An a board pavement sign is used for advertising directly outside your business to increase footfall. Whether you are a retailer, estate agent, bank, travel agent, gym, spa or pub, outdoor advertising board displays are a must.
Here at UK POS, you can choose from a boards, pavement swingers, chalkboards, sign bases and digital a boards, which you can have printed to suit your brand and message. We also have a variety of budget signs and premium options ready for next day delivery. Pavement signs and a boards are the best way to help increase your footfall. They can be placed almost anywhere from the pavement to your car park or forecourt; whichever position will maximise its visibility.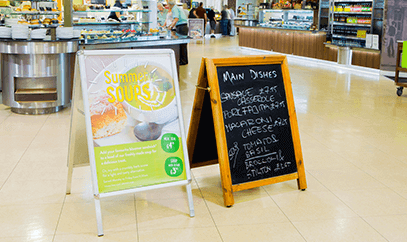 Sandwich boards buying guide
Outdoor advertising with an A board is essential if you have a great offer on, are set back from the main road or are new to the area and want to make yourself known.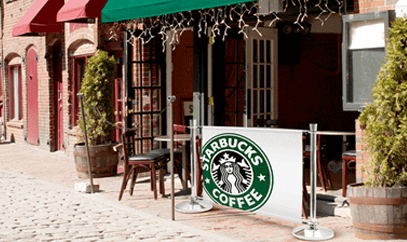 Outdoor POS buying guide
A customers first impression of your business will be made upon the appearance of your exterior, so it is vital that you are making the most of your outdoor point of sale display.
How many types of pavement sign are there?
There are many different types of pavement sign available at UK POS, including swing signs, a boards, chalkboards and heavy duty forecourt signs.
Forecourt signs and swing signs are great for more heavy duty usage, such as in strong winds and rain, to maximise your outdoor space. Our Pavement A Board range is popular among businesses, as they are easy to set up and come in a wide variety of styles, including chalkboards and frames in bold, bright colours.
Our pavement signs are manufactured from the highest quality materials, as we pride ourselves on offering the best products for less.
Are chalkboard signs popular?
Absolutely, a timeless must-have accessory for the hospitality industry is the chalkboard pavement sign. We offer a selection of chalk and blackboard A boards that are perfect for pubs, bars and restaurants with regular promotional updates.
With our best selling Wooden A Board Poster Holder, you don't have to choose between investing in a poster holder or a chalkboard as this provides both capabilities in one attractive A board.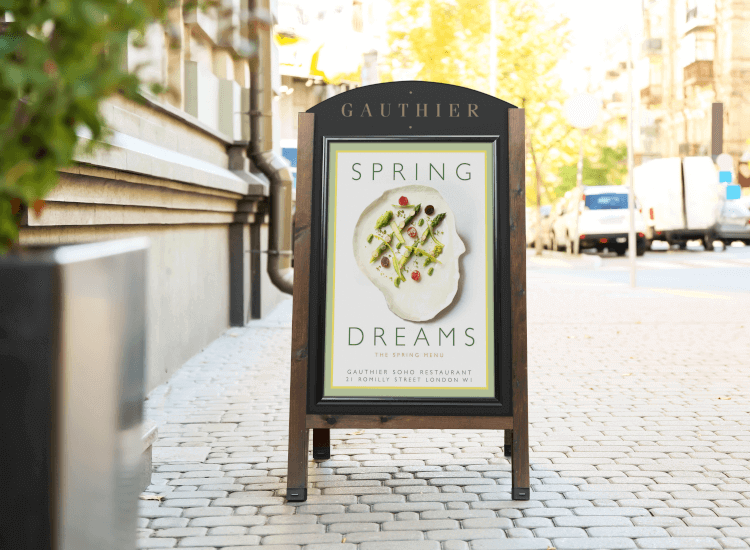 Can I get custom printed posters with my A board?
We offer a fantastic printing service so that you can complete your A board in one order. We print onto PVC waterproof based paper to keep your posters looking their best for longer. All printed products will be delivered within 3-5 days after your artwork has been authorised.
As the UK's leading manufacturer, we can also create custom and bespoke signs with different colours, sizes and branding.
Can I get next day delivery?
All of our signs and A boards are stocked in our Greater Manchester based warehouse, meaning we can offer the quickest turnarounds. When ordered before 5pm your pavement sign will be despatched on the same day for next day delivery.
With the fastest delivery and best bulk buy discounts, UK POS are a safe choice for enhancing your business with pavement signs and A boards.