Collation and distribution
We offer a comprehensive collation and distribution service to all customers regardless of their size or spend.
We believe in offering a valued service that complements your business and takes away the complexity of organising deliveries out to your stores or customers. This can involve any number of component items and can be delivered to multiple stores or end users and can involve uniform or non uniform orders.
With a highly experienced and competent workforce, UK POS can simplify your ordering process to ensure your goods reach you in the configurations you require.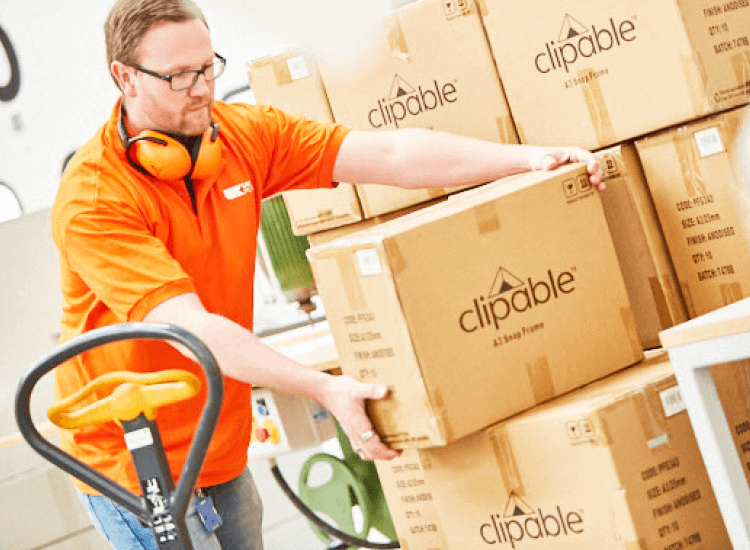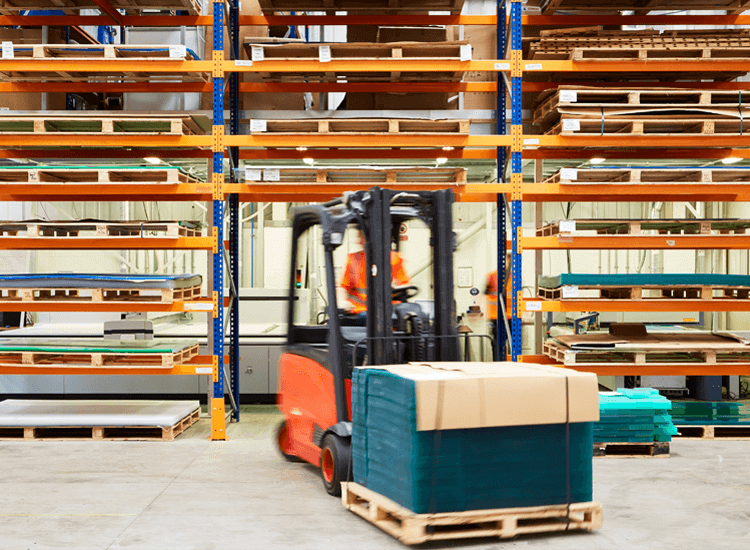 With highly efficient processes, we are able to collate any number of orders to your packing specification to ensure your end user receives their goods on time.
Using bespoke systems to allocate and pick your orders, we apply the necessary outer labelling to efficiently route your delivery, whether for single or multiple items to 1 or 1000 addresses.
Using the collation service makes your life easier. Place just one order with details for each location and we do the rest, saving you time and administration. Simply tell us what you want to send to each store and we'll arrange delivery of the right products at the right time.
To enquire about our collation and distribution services, please call or fill in the enquiry form below, and a member of the team will be in touch. For more information on how we can help you with finishing and distribution, storage, and product roll outs, please continue to scroll for further details.
Finishing and distribution
We will support your network and improve operational efficiencies within your business by collating your orders into individual consignments for direct delivery onto your stores or customers.
This will include all relevant documentation and a tracked delivery process, giving you peace of mind that your products will arrive as planned.
Your order will be finished and packed to the highest standard with all of the necessary components ready to present your POS. With comprehensive quality checks throughout the manufacturing process and stringent packaging processes, you can be sure your goods will arrive ready for use.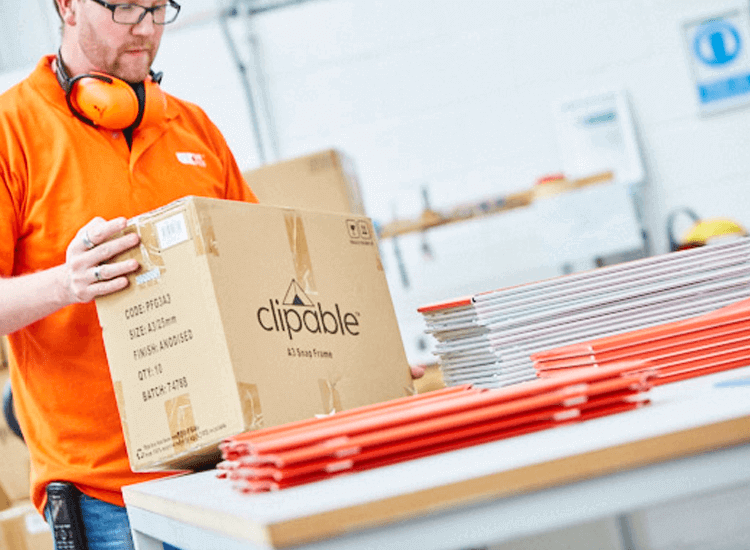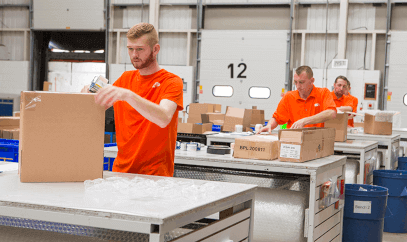 Bespoke packaging materials and industry recognised packing standards are used to protect your products during the delivery process.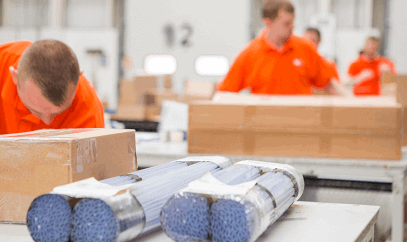 Integrated systems follow your order from receipt to despatch and will notify you once the order has been confirmed and when your order is despatched.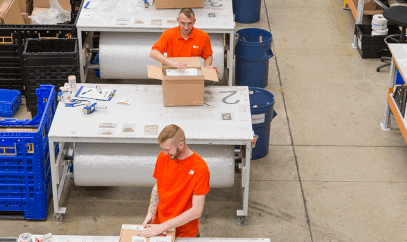 From single parcel consignments to multi pallet orders, our distribution network has been developed with our customers in mind.
Storage
Our bespoke storage service allows customers to store products so they can be despatched when required and ensures you get the best price.
This service is great for new store openings or refurbishments. Once you are ready, your products will be packed and despatched to your new store.
Our storage solution offers the most competitive price, as although your products may be despatched at different times, you still receive our best bulk buy price, eliminating the premiums of smaller orders.
For details contact our team today to find out how you can take advantage of our 60,000 sq ft storage area.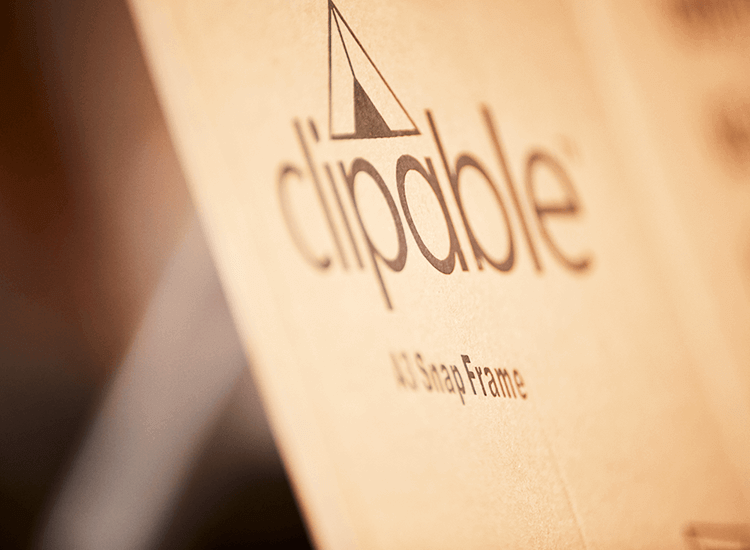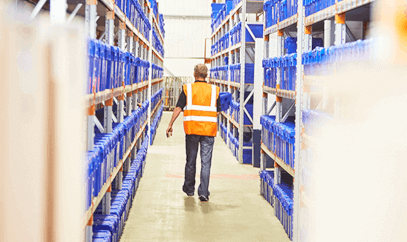 Many of our items come pre-packed in specific quantities making storing bulk orders easy.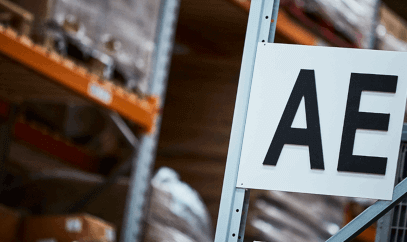 We can look after your items no matter their size or weight with our purpose built warehouse.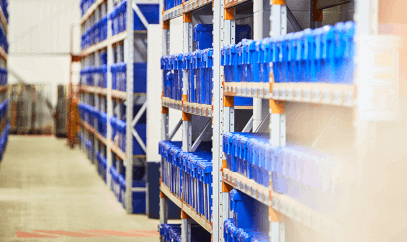 Time limits and maximum quantities do apply to keep our warehouse safe and fully functional.
Product roll outs
We provide a complete visual display solution service from the concept and research right through to the end product and it's final destination.
From your initial enquiry we will design and create a variety of prototypes for your consideration.
This process includes product testing to ensure the durability of your products and maximise their life cycle.
Production commences after the samples have been approved and your products will be manufactured and packed to your specification ready for despatch.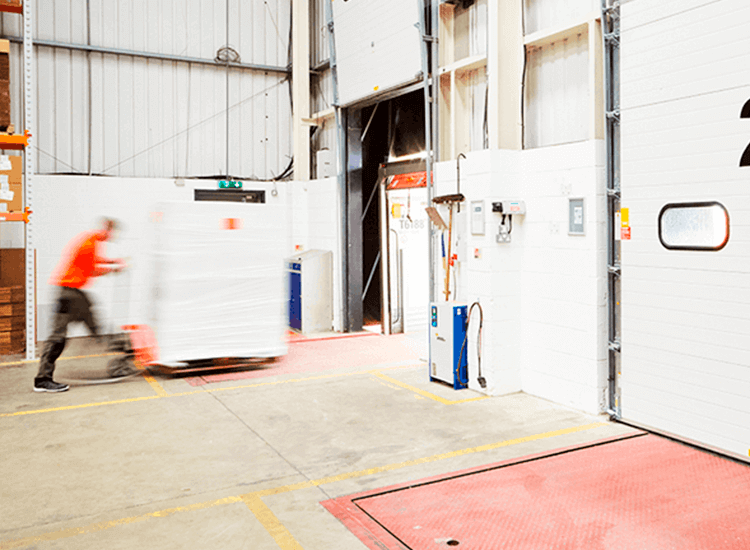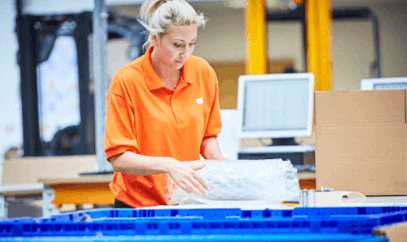 We support your new product roll outs end-to-end and can offer a variety of services to help bring your ideas to life.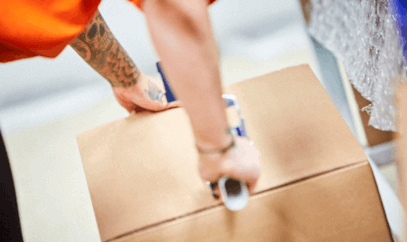 Whether your request is for single or multiple items, we take the complexity and inconvenience out of your hands.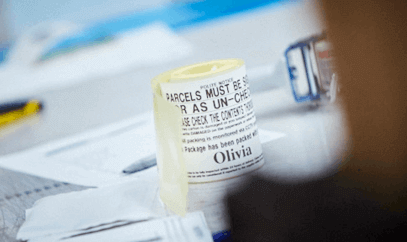 We present you with excellent quality products and a seamless delivery service every single time.