Are Leaflets Effective? Do Brochures Work?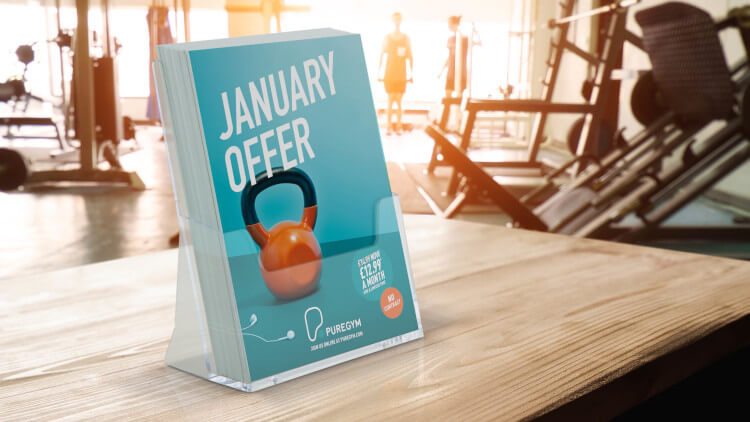 Benefits Of A Leaflet Display and 6 Leaflet Display Ideas
Reveal why leaflets are effective for businesses with our expert guide!
The benefits of a leaflet display are especially important in hospitality and healthcare, in order to communicate extra information about treatments or services.
There are many advantages of using leaflets in retail too, to communicate special offers, product details and branding [1]. But why are leaflets effective? And what are the best brochure display ideas to maximise the benefits?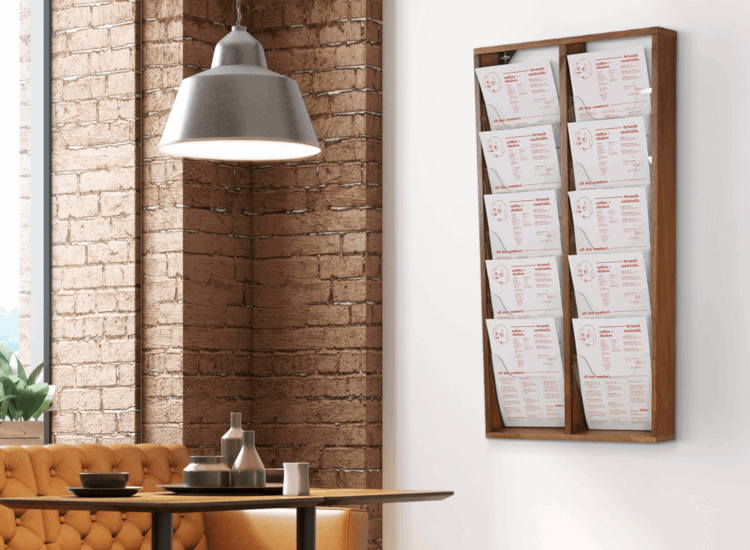 'Store flyers are one of the most important media for featuring retail promotions'- Luceri et al (2014) [2]
Are brochures effective in marketing? Do brochures work?
Leaflets and flyers can impact consumer decisions in retail, even after they have left the store [3]. Brochures are used in healthcare contexts to help patients make decisions about their health, without causing anxiety [4].
In-store leaflet displays allow you to instantly reach your target audience. Use your brochures and flyers to inform and inspire your customers, prompting them to imagine how your products and services could benefit them.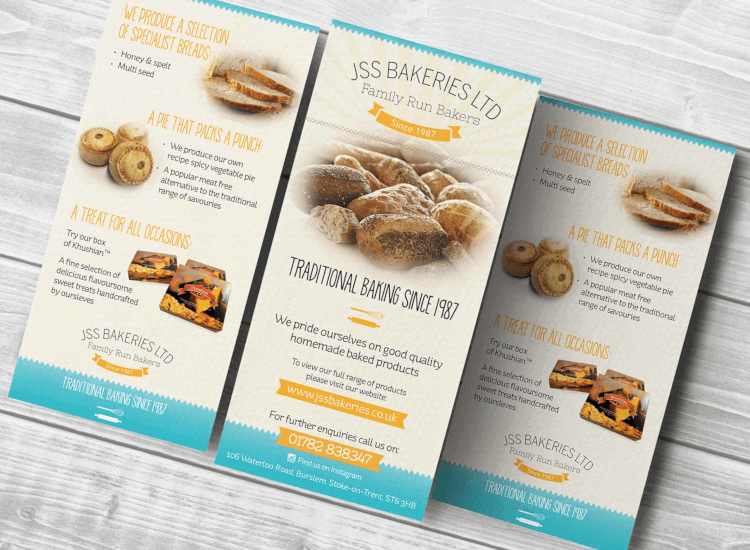 Brochures, flyers and leaflets allow you to provide extra information and marketing content. Leaflet displays are shown to be effective at increasing awareness of a brand, product or issue [5].
This research also shows that leaflet marketing draws customers to online services after they have left the point of sale. Use your leaflets and brochures to give readers direct links to your website, social media or helpline, and a reminder of your physical address, if you have one.
How to display brochures and leaflets: top 6 leaflet display ideas
1. Countertop leaflet displays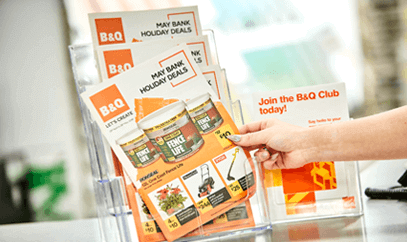 Use countertop leaflet displays in areas that your staff may need to regularly point out useful information, such as at reception desks, by new product displays or at your pop-up market stand.
2. Flyer display stands and spinners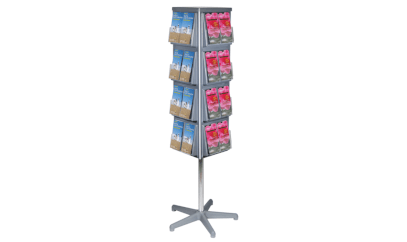 Using a flyer display stand is a great choice for areas where people are likely to be waiting and/or looking for something to pick up and occupy their time, such as in a waiting room or by a queuing zone.
3. Brochure displays for shelves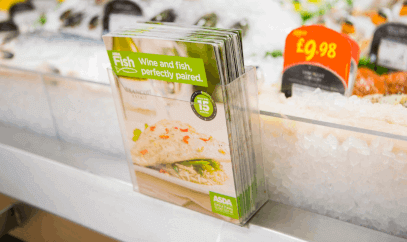 Leaflet displays are great for attaching to your shelves to provide extra information or promotional material about a particular product range, as customers are already interested and browsing.
4. Magazine display racks and stands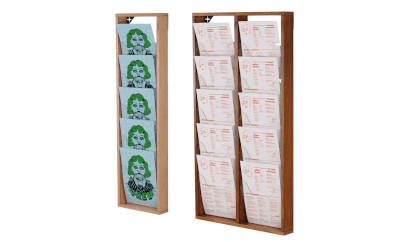 If you have large brochures, catalogues or company magazines, a robust magazine display rack is the best choice to keep your literature tidy and accessible. These are available in countless styles, including tiered, wall fixed or freestanding.
Wall mounted magazine racks, however, are the ideal way to save on floor space, and they're available in a wide range of styles to suit your decor.
5. Adaptable leaflet displays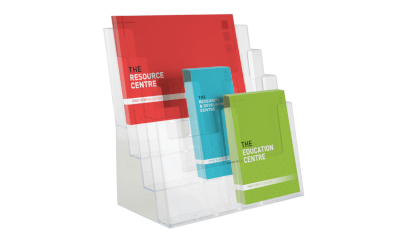 Adaptable leaflet displays are popular among a huge range of business types, as they make a good all-rounder option.
A Multiple Size Leaflet Display features removable sections so that you can display leaflets and flyers of varying sizes, while the Multipurpose Leaflet Holders can be displayed either on a wall, on countertops, or hooked into slatwall, for maximum versatility.
6. Multifunctional leaflet displays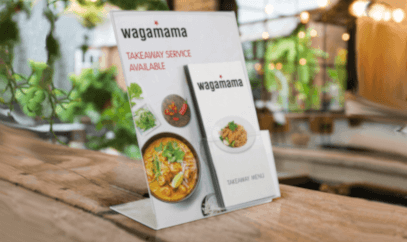 To make your leaflet display even more attractive, you could use an acrylic poster holder with an integrated leaflet holder pocket. This way, your customer or visitors will be drawn in by the attractive graphics in your polished poster holder, and be encouraged to take a leaflet away.
A bigger version of this is the leaflet holder for A Boards, which simply slots onto the top of your large pavement signs.
'Flyers are a crucial retail promotion tool because they influence shoppers both at home and in store'

- Ziliani and Leva (2015)
More advantages of leaflets in business
Taking leaflets home acts as a reminder to your customers or patients, even if they forget. Your literature can keep reminding them - until they throw it away of course!
Brochures displays are a great way to spread your message. They enable people to quickly share your information with family and friends. This expands your reach.
Leaflets are more effective than digital media for "intervention advertising" [6], [7]. Examples of this type of advertising are health screenings at clinics and healthy food choices in supermarkets. Additionally, studies suggest that an engaging leaflet design will improve their effectiveness [8].
Do brochures work for your business? If you don't currently have a high level of uptake for your brochure or leaflet marketing, try experimenting with your magazine and leaflet displays to see which method is most effective. Some businesses have lots of wall space by waiting areas, and so a wall mounted unit might be the best choice. On the other hand, the best way to grab attention might be to place floor standing units in key areas.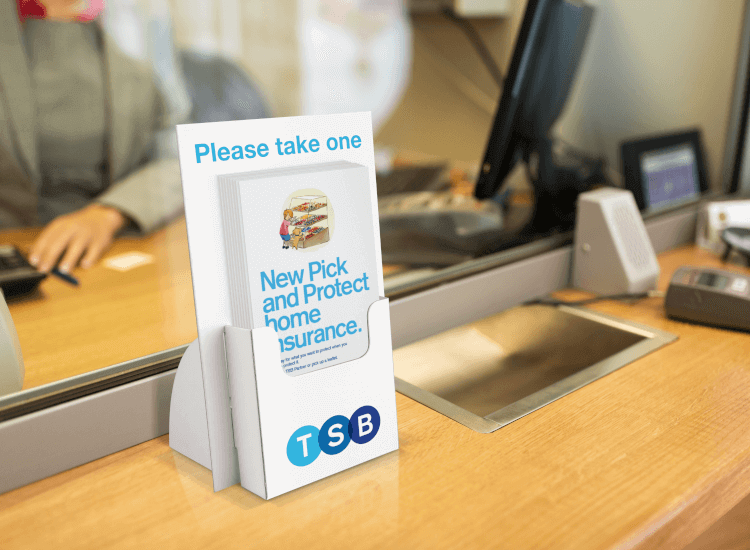 A failsafe method is to display leaflets at your checkout counter for staff members to hand out during transactions. This provides the opportunity for staff to emphasise to the customers any benefits or special information it includes.
Ultimately, there is no wrong answer when it comes to how to display brochures and leaflets. It's simply a case of experimenting with the best style and position of display to suit your business, and to meet your customer's needs. Check out our Leaflet Displays category for the full range of available magazine and flyer display stands from UK POS, the majority of which are available for next day delivery.
View

View

View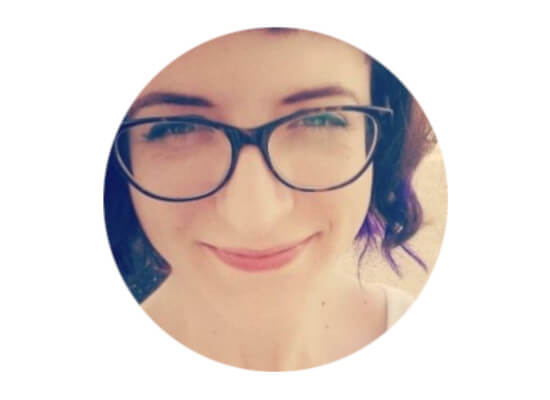 Kira Swales
Kira Swales is a copywriter for UK POS. Kira has nine years' experience in e-commerce and copywriting, with a background in retail. She enjoys researching topics in depth in order to provide readers with the latest information on point of sale merchandising. Read more of her comprehensive guides in our
Knowledge Hub
.
References
1. Ziliani and Leva, 'Retail shopper marketing: The future of promotional flyers', International Journal of Retail & Distribution Management (2015), Vol. 43, Issue. 6, pp. 488-50.
2. Luceri et al, 'The impact of store flyers on store performance: a format and customer related approach', International Journal of Retail & Distribution Management (2014), Vol. 42, Issue 3: 219-234.
3. Alina Stankevitch, 'Explaining the Consumer Decision-Making Process: Critical Literature Review', Journal of International Business Research and Marketing (2017), Volume 2, Issue 6, pp. 7-14.
4. O'Connor et al, 'Decision aids for patients facing health treatment or screening decisions: systematic review', BMJ (1999), Volume 319, pp. 731-734.
5. Rowley, Jennifer, Information Marketing (London: Routledge, 2001), https://www.taylorfrancis.com/books/mono/10.4324/9781315588520/information-marketing-jennifer-rowley [accessed 8 April 2021].
6. Agha-Mir-Salimet al, 'A randomised controlled trial evaluating the effectiveness of Facebook compared to leaflets in raising awareness of melanoma and harmful sun-related behaviour among young adults', European journal of cancer prevention (2020), 29(1) 89-91.
7. Barik et al, 'The Effectiveness of Traditional Media (Leaflet and Poster) to Promote Health in a Community Setting in the Digital Era: A Systematic Review', Jurnal Ners (2019), 14(3) 76.
8. Young, Smith and Tordoff, 'What do patients' want? Time to innovate medicine information leaflets', International Journal of Integrated Care (2017), 17(3) 15.