Printed Feather Flags for outdoor displays complete with your own design
Help increase footfall and attract attention with feather flag printing
Feather banners available with a choice of bases to suit your usage
UK mainland delivery from £9.50 - free on orders over £150 (ex. VAT)
What is a feather flag?
Feather flags are portable advertising banners that are ideal for use outside shops, showrooms and events. They get their name from their feather-like shape. These large outdoor signs help you make an impact at outdoor events and trade shows.
Event flags are great value, as they're highly flexible, easy to use, and their portability makes them an enduring product that can be reused time and time again. They can be used in indoor and outdoor environments. You have a choice of three bases which are: water-fillable base, tyre water-fillable base, drive-on base or a spike base (depending on the surface).
The water bases provide stability when filled and add more height to your sail flags, ideal for forecourts. A drive on base is perfect for use in garages and car showrooms as you can drive over them with a vehicle. If you're placing a feather banner outdoors into a soft surface, like grass at festivals, a spike base can be hammered into the ground. The flag banners withstand winds up to 13 - 18mph with any of these bases.
What is the Custom Feather Flag made of?
The feather flag pole has a 13mm diameter and is made from glass fibre which makes it easy to transport. A lightweight fabric custom printed flag showcases your graphics. A dye sublimation print process is used to create your personalised flags, which are available in a range of sizes.
How do I assemble my Printed Feather Flags?
View and print our assembly guide for detailed instructions about how to put your promotional flags together.
Lay out all of the flag components and look for the start and end poles (both have black plastic ends).
Line up the connection points and connect the poles together by clicking the button in, so that the smaller end fits into the larger end and clicks into place.
Open the end of the elastic sleeve and steadily pull the sleeve over the full length of the flag pole.
Finally, slowly pull the flag taut so that it is evened out. You can adjust the screw pin at the bottom if necessary.
Are the feather banners double sided?
The high-quality feather banners and flags are printed in full colour on one side but have a mirror image of your print on the other side as the material is 90% transparent. Once you've placed your order, you will receive an email with instructions on how to send your flag design artwork over to us for print. If you need assistance to create your artwork, use our in-house design service?
| Pole length (m) | 2.8m | 3.4m | 4.5m |
| --- | --- | --- | --- |
| Flag height (m) | 1.92m | 2.62m | 3.41m |
| Base types | Water fillable, spike or drive on | Water fillable, spike or drive on | Water fillable, spike or drive on |
| Flag pole diameter (mm) | 13mm | 13mm | 13mm |
| Withstands wind speeds of | 13 - 18mph | 13 - 18mph | 13 - 18mph |
| Double sided printed flag? | Single sided print, but the flag is 90% transparent | Single sided print, but the flag is 90% transparent | Single sided print, but the flag is 90% transparent |
Can I get this product with custom printing?
Yes, this product is available with custom prints. After purchase, we'll send you an email within an hour with a link to upload your graphics, or you can design it yourself using our clever online drawing app. Please ensure you use one of the templates we provide to make this problem-free.
You only need to supply one design when ordering this product, as the design is visible through the flag from both sides since the flag is translucent. The 'back' of the flag will therefore show a mirrored version of your image.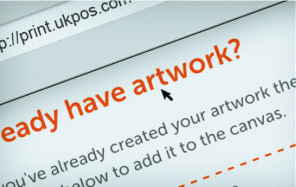 After you order, we'll send an email within an hour with instructions on how to send us your artwork.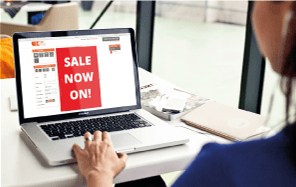 You can upload artwork from your designer, or design it yourself using our online drawing app.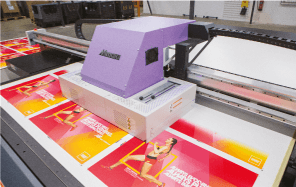 We'll print your artwork and will send it along with your products when it's printed 2-3 days later.
Where do I find templates and information on image requirements?
You can find templates and instructions for your designer on our Print Service page under the 'Design Templates' tab.
Do you offer a design service?
If you're struggling with creating your artwork, we do offer an in-house design service. Using your existing images and logos, we will take your design instructions and ideas to create a finished piece of artwork that is effective and ready to print.
Alternatively, our online drawing application allows you to design your own graphics via web browser. It's easy to use and you don't need to be a designer to get good results.
Do I need my artwork ready when I order?
No, as you upload your design after ordering, you don't need to have it ready when you purchase your item. We'll send you an email within an hour after you order. You can then get it designed and uploaded in your own time. If you don't receive an email within an hour, please contact us and we'll be happy to assist.
Can I send more than one piece of artwork for a double sided product?
Yes, you can send over two different types of artwork to feature on either side.
How long does it take to print my products?
Most of our printed or branded products take 2-3 days to produce (depending on the product) after we've received your graphics. If we don't receive your artwork promptly your order will be delayed.
Can I get next day delivery?
As there is a lead time of 2-5 days on custom prints after receipt of artwork, we're unable to deliver them via expedited services or make them available via Click and Collect. Once printed, we'll despatch your goods using your chosen delivery method.