The Importance Of Clear Pricing And Labelling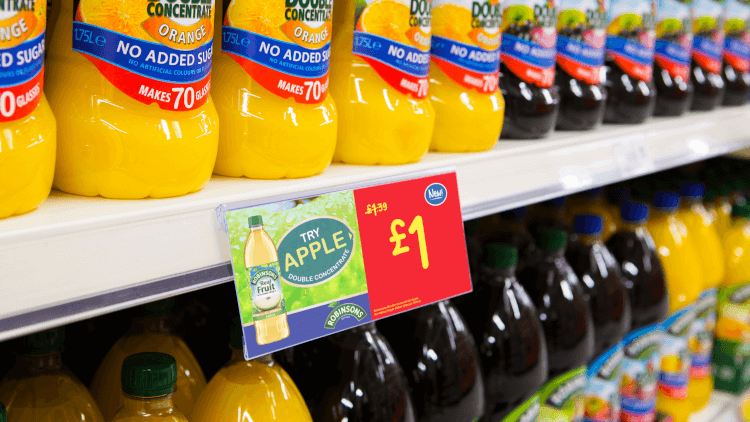 Clear price labels and stickers are key to gaining customer trust and retaining shoppers in the future, especially during tough economic times. In this short guide, you'll discover how to display prices in retail using traditional POS and visual merchandising techniques.
Do shops have to display prices?
Yes. UK law states that retailers must clearly display the product's price alongside the metric weights and measures for unit pricing. This price should include VAT. Certain products are excluded from using metric measurements, such as beer which is sold in imperial pints [1].
Why are clear retail price labels so important?
New research, jointly produced by Wrap and Unilever, has found that clear pricing is the top priority in encouraging customer participation [2]. The cost-of-living crisis has made customers even more careful with their spending, so they won't purchase products if the prices aren't clear.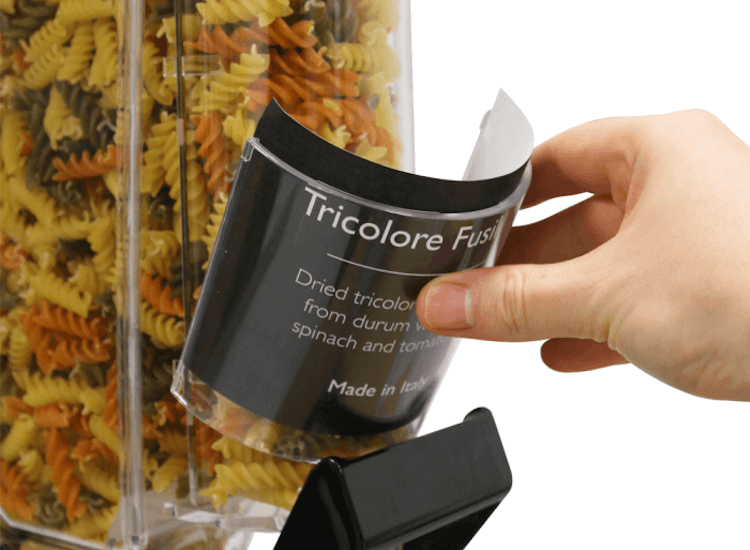 Asda has recently announced changes as a result of this research, with an aim to reduce customer apprehension and uncertainty. Customers will be able to fill up their own reusable containers in-store, with the guarantee that these dry products will be cheaper than packaged alternatives. This clever move also gives the supermarket a chance to show its eco-friendly credentials!
If you want to implement a similar strategy, UK POS has the solutions you need. We offer a variety of zero-waste dispensers with ticket holders so that you can easily show your customers the cost per unit of each product.
Top 5 POS displays for clear pricing
Although clear pricing helps many customers to budget, it can also help you to boost impulse purchases in-store. Enticing price promotions have been long proven to encourage customers to stray from their shopping list! Traditional POS displays still reign supreme in-store. Read on to discover our top five traditional point of sale displays for effective price display labelling.
1. Shelf wobblers
Shelf wobblers help your prices and promotions stand out from the shelf edge. The adhesive strips have roundels at the end that 'wobble' gently as customers pass by, drawing maximum attention to the products above. Use wobblers to display your competitive prices, alongside data strips that contain other essential information, such as price per unit and product descriptions. This means you can attract customers to certain products and give them a way to easily see the price of key items, while also adhering to the law.
2. Data strips
Data strips are the most common way for retailers to display clear prices for products displayed on shelving units, meaning customers will be very familiar with them. Typically they are used alongside white inserts with black writing, but if you want to add a splash of colour to your displays to make them stand out even further, we do offer a variety of colourful infill strips. For a more premium look, why not opt for our Illuminated Ticket Strips?
3. Ticket and card holders
This type of sign holder is very popular within cafes, delis and bakeries, as they can be placed directly next to, or even in, products on display. We stock ticket holders with a variety of attachment styles, including clips, grips, sticks and freestanding. They are a great option for businesses that want to display a number of unique products that need to be labelled and priced separately.
It is very easy to swap over tickets without moving the card holders from their position. Simply release the grip and slide a new ticket inside. While being popular for food and drink displays, we also have a range of card holders that are designed to sit at the end of clothing rails, giving maximum visibility to your new and discounted ranges.
View

View

View
4. Flexible display wallets
If you need to clearly add prices to larger items, such as white goods and furniture, then flexible display wallets are the obvious solution. They come in various sizes and can accommodate inserts ranging from A7 and A3. Choose adhesive wallets to easily add highly-visible pricing information to the sides of fridges, cabinets, walls and worktops.
If your product is not suitable for adhesive tickets, we stock a range of wallets with integrated keyholes and eyelets. This allows you to use string, hooks or secure ties to attach the tickets to your products.
Flexible display wallets are ideal for pricing and labelling products that customers want more information about before buying. The large format design means you can print the prices in a large font size to grab customers' attention, but there is still space to include specifications and other important product information below.
5. Swing tags
For merchandise that is too small to attach a price tag to, you should consider using swing tags. They are designed to clip onto the end of your display hooks to display the price of all the products hung behind. It couldn't be easier to update your retail labels. Depending on the design you choose, either insert a fresh label or add a pricing sticker.
Found this article useful? Then you may also enjoy our guide to price image, which discusses how to improve the way customers perceive your prices.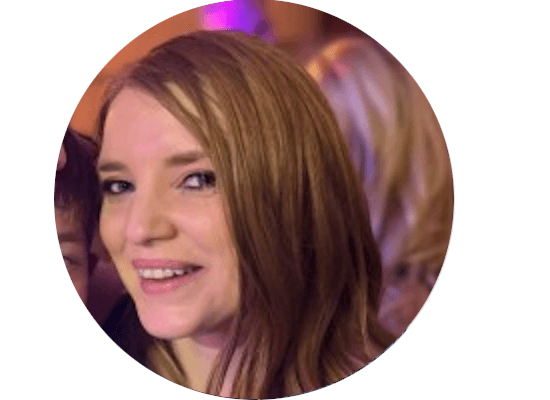 Alysha Bennett
Alysha is a copywriter at UK POS, with experience working in B2B and B2C companies, as well as with charities. She has been researching consumer and retail trends to assist retailers in implementing effective point of sale materials into their own businesses for eight years.
References
1. 'Product labelling: the law', GOV.UK, https://www.gov.uk/product-labelling-the-law [accessed January 2023].
2. Ian Quinn, 'Asda revamps refill proposition, with new promise on price', (December 2022), The Grocer, https://www.thegrocer.co.uk/asda/asda-revamps-refill-proposition-with-new-promise-on-price/674216.article [accessed January 2023].