Shelf Edge Strips and Data Strips
Shelf Edge Strips and Data Strips
Does your business need shelf edge strips?
Shelf edge strips, otherwise know as data strips or scanner rail label holders, are the ideal product for displaying labelling on retail shelving in a highly visual way that is clear and familiar to shoppers. They are commonly used to display pricing and promotions, but can also be used with an infill strip featuring your company logo, to maintain consistent branding around your store, or to highlight a particular range.
How are the data strips made?
Our shelf strips are manufactured using high quality PVC. We supply many equipped with an adhesive tape that is ideal for fixing the strips to retail shelving, alongside non-adhesive clip on data strips. They are available in a variety of sizes to suit various shelf depths, however it is possible to cut our SEL strips to size for use with FSDUs (free standing display units).
Do you sell custom printed shelf edge inserts?
Thanks to our dedicated in-house manufacturing equipment, we are able to produce bespoke signage, including shelf edge infill strips with your custom branded artwork to display in your shelf edge strips.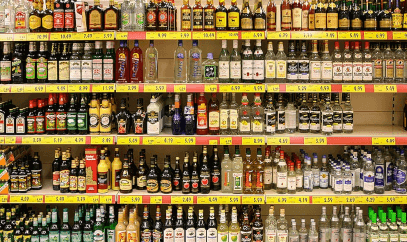 Use data strips on your shelving to highlight branding, display prices, or promote special offers.
Are the data strips available in different colours?
If you are looking for a unique point of sale display that is consistent with your company branding, you can opt to have our shelf edge strips manufactured in different colours. For a cost effective and easily changeable option, you can always add a coloured infill strip insert to your existing clear shelf edge strips. These are supplied on a roll and can be cut down to fit your shelving requirements.