Essential POS Displays For Showrooms
Showrooms are all about converting your visitors into paying customers, which is what makes POS materials so vital in this environment.
Car showrooms, furniture showrooms or bathroom showrooms are all designed with the customer in mind; from the layout to the lighting. Your POS displays need to complement the environment and work hand in hand to produce a sale.
No matter your product or service, your showroom signage and display stands can prove to be your greatest selling tool.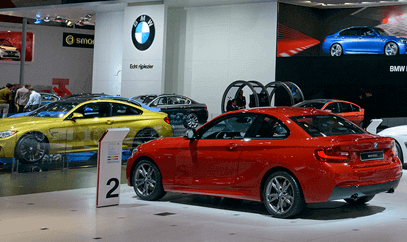 Maximise your selling potential with informative POS displays for showrooms.
Showroom Display Ideas - Key POS Products
Showcard stands
One of the most important displays for showrooms is a showcard stand. This style of showroom signage is perfect for standing next to your product to attract attention. Whether you are selling cards, fridges or baths, a showcard stand will add height and colour to make your product stand out. Perfect for displaying all of the answers to your customers questions; spec, price, returns, delivery and more in one place.
Tablet stands
Customers today are looking for an interactive and new way to shop. Many showrooms include tablets, and a tablet stand is a great way to bring them to the customers attention. Tablets work particularly well in car showrooms, allowing the sales person to show the customer all of the modifications and ranges of their car. All of our tablet stands are designed with locks for peace of mind and can be displayed on your countertops or free standing right next to your product.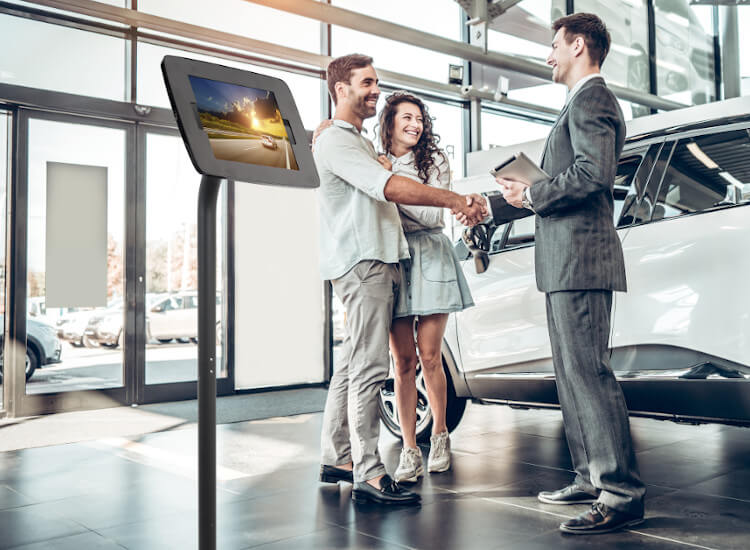 Digital displays
Interactive touchscreen displays are a fantastic way to engage customers browsing your showroom. Use them to display product information, allow customers to browse your online store or use them to collect customer emails for marketing purposes.
Digital displays can be programmed to play a loop of images, audio and video, which is uploaded to the machines using a USB drive. They're great for drawing customers to a certain section of your showroom, which is useful if you are looking to showcase a particular product or service.
Event flags
Increasing footfall is hard, but with the correct outdoor POS signs you can see results quickly. An event flag catches the attention of both pedestrians and drivers as they pass, alerting them to your location, event or current promotion. A promotional flag is an invaluable addition to your forecourt or pavement area that can be used all year round.
Flexible wallets
Perfect for labelling awkward items; flexible wallets can be attached using tags or stuck directly onto your product.
Displaying your information directly on your product, no matter how difficult, creates a more enjoyable and easy shopping experience for your customers.
Acrylic poster holders
A luxury yet essential display tool for spec, promotions or images. An acrylic poster holder can be placed on your counter, table or directly on top of your product.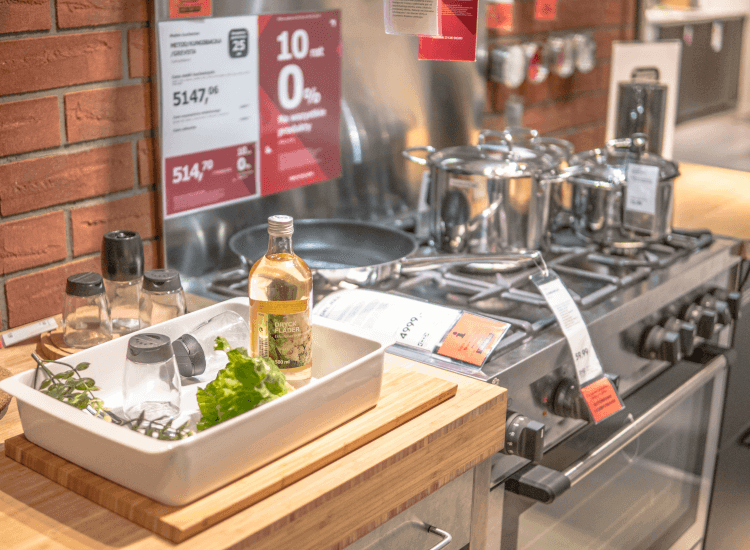 Poster holders work great in all sectors; kitchens, bathrooms, cars, floors, tiles or furniture showrooms. The acrylic finish is diamond polished for a crystal clear display. Choose from double or single sided and straight or angled to suit your brand and environment.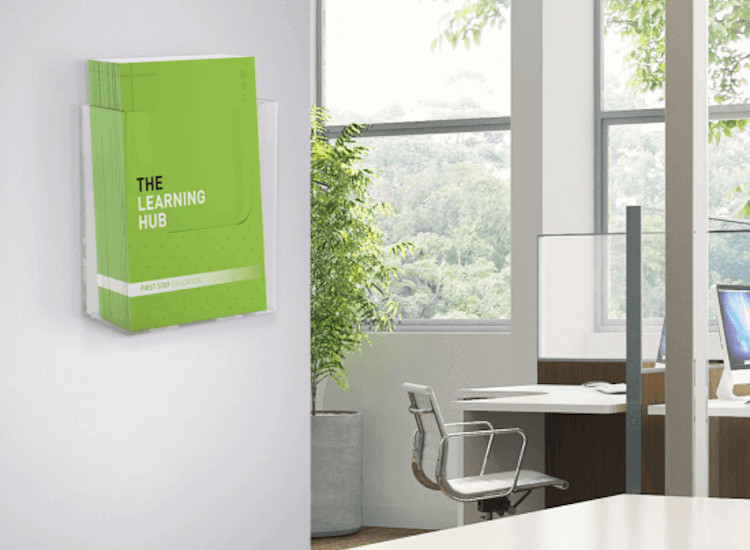 Leaflet holders
Leaflet holders are a great accessory for keeping your literature neat and maximising visibility. If you have a waiting area, reception desk or unused counters in your business, these are the perfect areas for displaying leaflets, catalogues and magazines.
Encourage your visitors to browse by placing a leaflet dispenser in an area where they are waiting. A leaflet holder, whether freestanding, counter standing or wall mounted, is the perfect solution for messy advice, specifications or company news leaflets.
Showroom display stands
Showroom display stands and racks are a good way to draw attention to specific product ranges and to promote add-on purchases. Many of these can be custom-printed or used with a header in order to add bespoke branding to your showroom displays.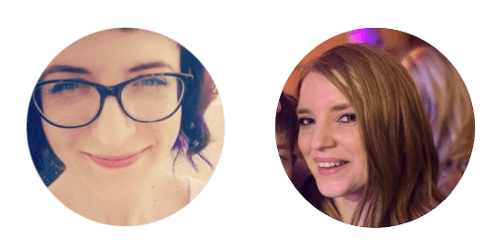 Kira Swales & Alysha Bennett
Alysha and Kira are copywriters for UK POS, with over fifteen years of combined experience in e-commerce. Read more of their in-depth guides in our
Knowledge Hub
.