Shelf wobbler strips and springs
What are shelf wobblers?
Shelf wobblers are adhesive strips which stick to a shelf edge in order to display a sign which protrudes over the edge of the shelving. The idea is that they wobble gently as they are passed by, drawing more attention than stationary shelf signage.
Why use shelf wobblers in retail?
Shelf wobblers are designed to be attention-grabbing in shops, drawing in customers to view new products or special offers even from further down the aisle.
Studies have shown that promotional signage increases impulse buying, and carefully choosing the colour, font and size of the signs on your shelf wobbler may all add to the impact.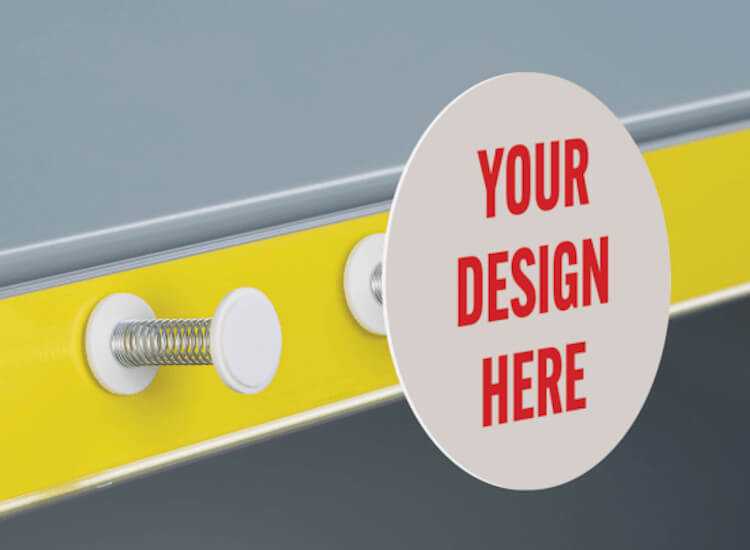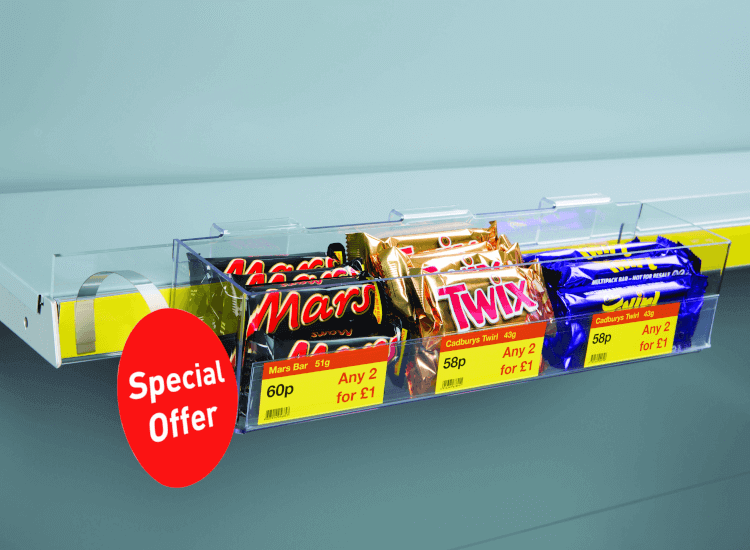 Are the shelf wobbler strips supplied with wobbler signs?
Our POS wobblers are supplied as wobbler strips only so that you can choose to add any graphics you like.
What types of retail wobblers are there?
Our wobbler strips are designed in a range of shapes and sizes. Most are made with PVC, as its flexible nature assists with the wobbling motion of the strip which helps make your sign more eye-catching.
We also supply metal wobbler springs and aluminium wobbler strips which can be manipulated to the optimal viewing angle for your shelves.