Create An Interactive Shopping Experience To Boost Sales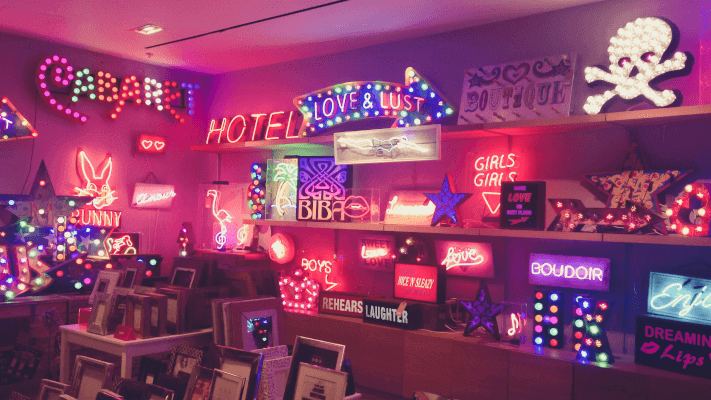 Experiential retail is a broad term that refers to incorporating immersive, interactive and shareable experiences into your brick-and-mortar stores. The aim is not to necessarily focus on increasing sales, but instead focus on engaging customers, defying their expectations and using in-store events to address consumer needs and boost brand loyalty. This form of in-store marketing could prove to be very popular into the future, as online shopping continues to grow and brick-and-mortar businesses have to adapt their practices to encourage more people onto the high street.
More visual experiences and customer service are becoming more important within stores following the coronavirus pandemic, where physical interaction with products was discouraged. By providing a unique retail experience, you are creating a positive memory of your brand in the mind of your browsers and customers, which will make it more likely that they will return to buy something in the future.
What are the advantages of experiential retail?
If you are in a crowded market, immersive shopping experiences can help your brand stand out from your competitors. By using creative practices early, you can carve out a USP for your business and stay one step ahead of the competition.
"Brands that create personalised experiences are seeing revenue increase by 6% to 10% - two to three times faster than those that don't."- Boston Consulting Group (2018) [1].
The most advantageous aspect of experiential retail is the 'shareability' factor. Impressive visual displays are perfect for visitors to photograph, video and upload to social media.
You can encourage this behaviour using signage around your store that asks customers to upload their media with a specific hashtag or to a company account which allows them to be seen by as many people as possible, all while providing a link to your company account or website. This type of word-of-mouth advertising then provokes more people to visit your store and boosts brand visibility among like-minded potential customers online.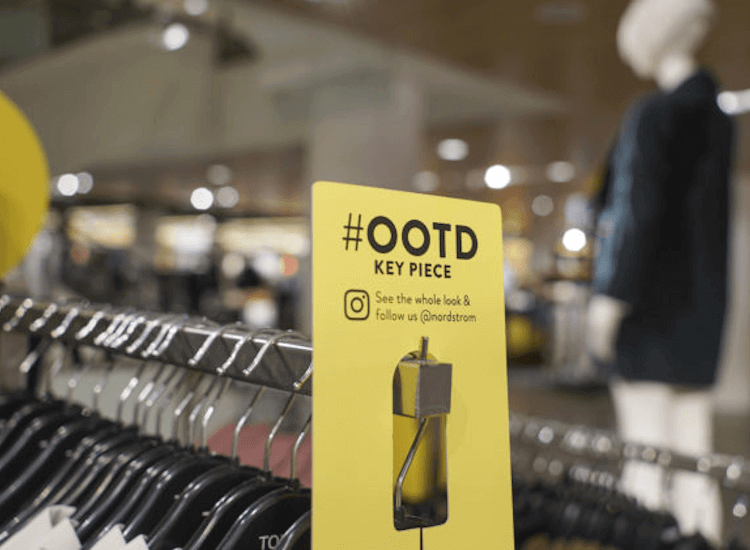 Use technology to create an immersive shopping experience
Technology is a great way of engaging customers to your store. Create a synergy between your brick-and-mortar store with your online store through the use of interactive media. Gamers would love the opportunity to test out a new game or console before committing to the expensive purchase.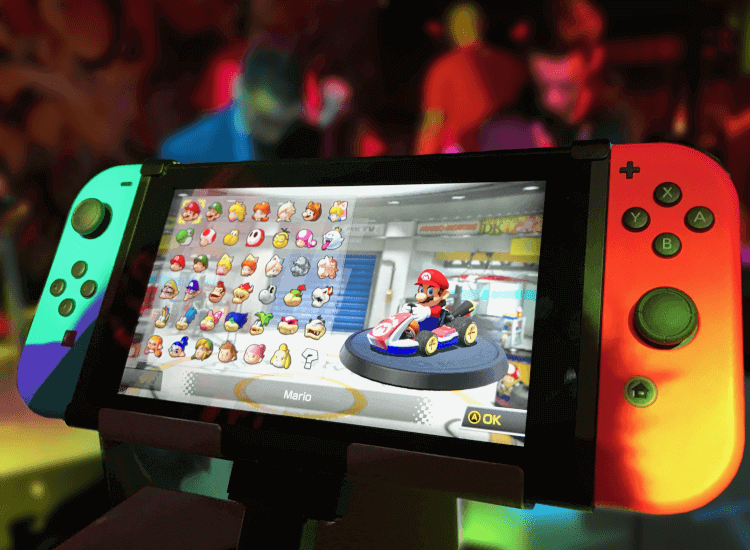 If technology or video game stores allowed customers to 'test-drive' a product for a limited amount of time, this would likely result in higher footfall to your store.
However, customers may not respond well to putting their own device down and picking up another one, so you cannot rely simply on technology when designing your experimental retail experience.
The desire for retail experiences is on the rise with millennials saying 52% of their spending goes on experience-related purchases. This introduces the concept of 'retailtainment' [2].
Was:

£38.80

From:

£25.00

ex. VAT

View

View

View
Play to your company's strengths for a unique retail experience
Most retailers and brands have a set of products that appeal to a specific target market, whether it be homeware, food, clothing, sports, or more. In order to attract new customers within your target market to your store, you could consider offering them services that link to their hobbies and interests. For example, food stores could offer cooking classes, technology stores could offer classes surrounding internet safety for parents, or sports clothing companies could offer yoga sessions.
"A total of 59% of consumers are expecting that more than half of retail space will be devoted to experience rather than product by 2025, while 75% of consumers believe this will happen by 2027. A colossal 81% said they would be willing to pay more for experience."- Sahar Nazir, Retail Gazette (2020) [3].
This may seem like a big undertaking by a retailer, but by partnering with another business that does offer these services or classes, you could create a partnership that benefits both businesses. If customers know how to use your products correctly or gain a new hobby, they are more likely to invest in your products and then go on to buy additional related items from your store.
A real world example of offering a unique service in a retail store is the case of Casper, a mattress brand from the United States, who opened an experiential store in New York. Instead of being a simple mattress warehouse-style store, they offered customers a 45 minute session in a private sleeping pod for a small fee, which was kitted out with Casper-branded bedding. This appealed to the city's exhausted workers looking for a short break or nap in a peaceful space, but also served as a great way for Casper to prove how comforting their products are [4].
Experiences can be as simple as offering an innovative way for customers to choose their products, create bundles, or a pick 'n' mix style of dispensing products in-store. Retail products, such as a combination of gravity food dispensers and weighing scales, are an interactive way for customers to dispense the exact amount of product that they require instead of picking from pre-packaged amounts.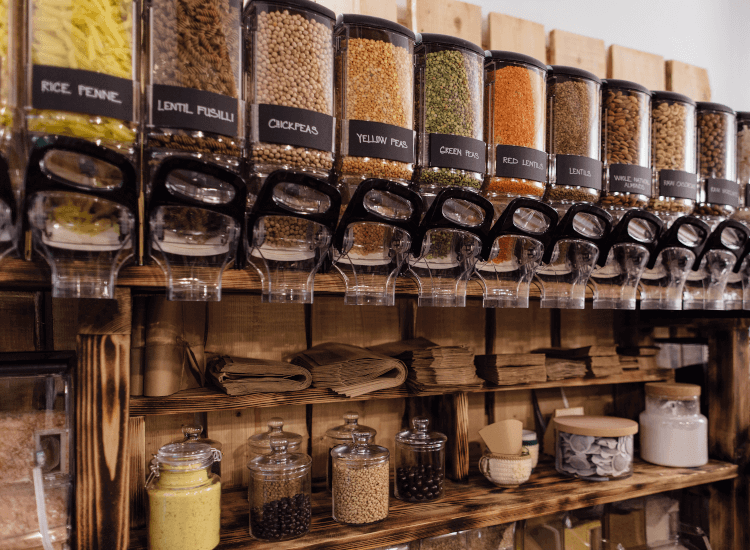 This approach could mean that your profit margins are cut as customers buy less than before, but the benefit to the customer will likely attract more people into your store over your competitors, therefore increasing profit and brand loyalty. Offering services such as this are great for drawing interest from passersby and potential new customers, and for boosting sales in future, as well as helping to keep existing customers interested in your brand.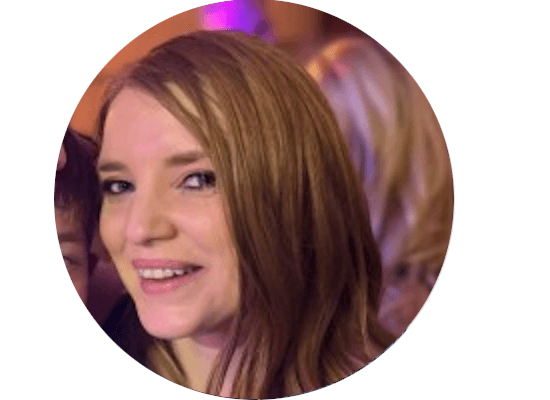 Alysha Bennett
Alysha is a copywriter at UK POS, with experience working in B2B and B2C companies, as well as with charities. She has been researching consumer and retail trends to assist retailers in implementing effective point of sale materials into their own businesses for eight years.
References
1. Rich Hutchinson, Dominic Field, Nicolas de Bellefonds, Akira Morita, and Jeanine Lavender, 'The Future of Marketing Is Here. Don't Blink', Boston Consulting Group, 2018, https://www.bcg.com/publications/2018/future-marketing-here-do-not-blink [accessed January 2021].
2. Nicholas Moore, '9 Case Studies That Prove Experiential Retail Is The Future', Storefront, 2018, https://www.thestorefront.com/mag/7-case-studies-prove-experiential-retail-future/ [accessed January 2021].
3. Sahar Nazir, 'Experiential retail will be "tipping point" in 2025 – Westfield', Retail Gazette, January 2020, https://www.retailgazette.co.uk/blog/2020/01/westfield-releases-biggest-retail-trends-report/ [accessed January 2021].
4. Cate Trotter, 'What is Experiential Retail? An Inside Look', Lightspeed, July 2019, https://www.lightspeedhq.co.uk/blog/the-rise-of-experiential-retail/ [accessed January 2021].