Chalkboard Accessories
Do you supply chalkboard accessories?
Chalkboard accessories, such as chalkboard pens, chalk stencils, blackboard paints and cleaning sprays, are all designed for use with chalk signs to ensure a stylish and effective chalkboard display for your point of sale.
Here at UK POS, we ensure we always have plenty of stock of our most popular chalk accessories, in order for your business to make the most of your chalkboard advertising.
Are blackboard pens waterproof?
Rarely are any blackboard pens truly waterproof. Most makers don't advertise theirs as waterproof chalk pens. However, they are fairly shower resistant once they've been allowed to dry thoroughly. You can write a message on your blackboard or chalkboard sign and leave it outside in the rain and it will generally remain in place for some time. Before long, however, you will need to re-apply the chalk pen.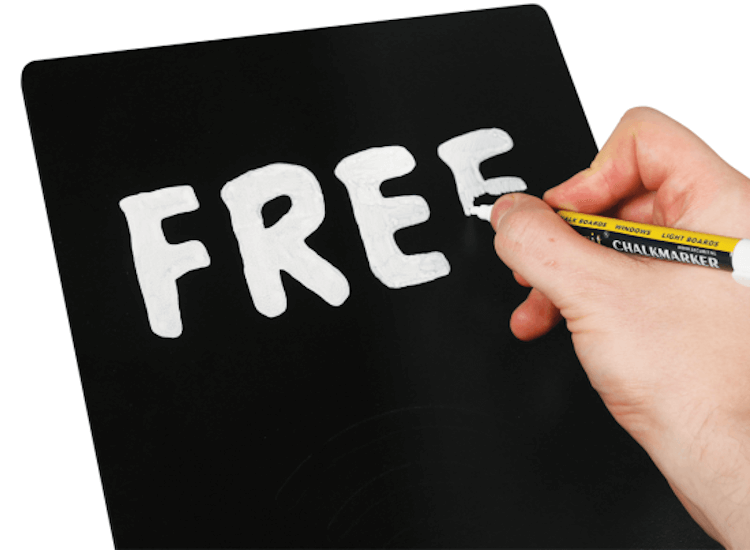 What are chalkboard stickers for?
Our blackboard stickers make it easy to turn anything into a rustic chalk display. Use them on countertops, jars, and even in creative cardmaking.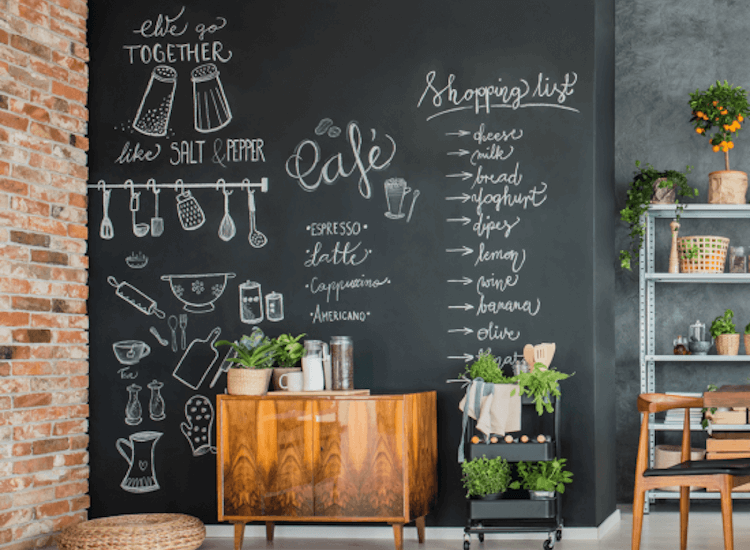 What is blackboard paint used for?
Chalkboards wear naturally with time. They can start to go grey, show ghosted images from chalkboard paint messages and the surface can rub off if you use an abrasive chalkboard eraser. Most chalkboards can be rejuvenated by giving them a coat of blackboard paint to freshen them up. They're ready to use again as soon as the paint is completely dry.
What should I write on my chalkboards?
Our customers have used our chalk board pens and other products to create some really creative chalk boards. We'd recommend looking at chalkboard art on Instagram and Pinterest for some inspiration before you start. Plan out your design carefully, use a range of blackboard marker pen widths and colours, and use our chalkboard stencils to give your chalk boards the most professional look possible.
Can I use chalk markers as a pen for glass?
Yes, our chalk markers are suitable for writing on non-porous surfaces such as glass. Try using a pen for glass to write on the inside of your shop or cafe windows to create a colourful message or illustration, or even on countertops and display cases.