What Is POS Marketing? Point Of Sale Marketing Explained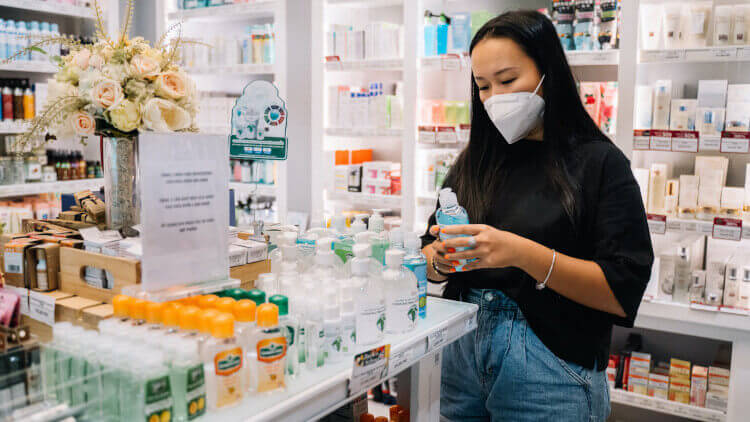 What is point of sale marketing?
Marketing involves many different activities, such as email and TV ads, as well as in-store promotions like displays and leaflets. Point of sale marketing (or POS advertising) is, specifically, a form of in-store promotion or marketing campaign that takes place at the point a transaction occurs, in order to increase the number of purchases. POS advertising utilises various marketing displays to promote a brand, product, or service, whatever the sector.
While merchandising typically refers to the physical presentation of goods in-store, marketing covers a wider range of activities involved in promoting a product, brand or service. Your point of sale marketing materials might include posters, window displays, branded display stands, shelf signs, or even floor stickers, featuring your current key promotions and campaigns.
5 essential point of sale marketing ideas
These basic point of sale advertising methods and marketing materials should be top of your list when organising your POS advertising strategy.
What should I display on my POS advertising?
Make sure all marketing signage at your point of sale reflects your ongoing marketing campaigns, such as loyalty schemes, multi-buy discounts, add-on purchases, and upsells. Outdoor signs and window displays should have strong, attention-grabbing messages or irresistible offers that will make people stop and make a spontaneous decision. In-store posters and digital screens should enhance your overall business image and display aspirational imagery that speaks to your target market.
Using digital signage can increase the amount of time and money spent in-store. Studies have found that shoppers were more likely to approach shops and product displays which featured a switched-on digital sign [1]. Shelf signs and aisle banners should specifically promote prices and brands, bringing attention to specific areas of the shelves.
One study of in-store marketing activities noted that floor signage can help to draw customers towards merchandise and further into the shop (Roggeveen et al., 2014). Make sure shop floor signs are used in the right locations in order to influence your customer's journey and bring attention to key displays.
Point of sale marketing materials
Why is POS advertising important?
According to research, between 73% and 76% of purchase decisions are made at the point of sale [2], [3]. Additionally, recent research has shown that in-store communications are most influential [4]. They're the customer touchpoints with the highest likelihood of converting your visitor into a buyer. If you use effective point of sale marketing materials, you can encourage quick purchase decisions and increased customer loyalty.
Why use bespoke POS marketing displays?
Some of the most innovative point of sale marketing ideas are made with bespoke POS displays. Having bespoke POS sign holders and display stands manufactured for you makes sure your branding is on-point, particularly in regards to colours, materials and sizes. When you get your POS advertising direct from a manufacturer, such as ourselves, this not only ensures individuality, but also benefits you with consistent quality, as well as considerable bulk-buy discounts - a key concern for larger businesses with multiple branches to merchandise.
You can view all of our standard printed and branded products here. If, however, you would like a quote for a completely bespoke point of sale display in your choice of colour, size and print, please get in touch with our sales team.
Bespoke POS marketing materials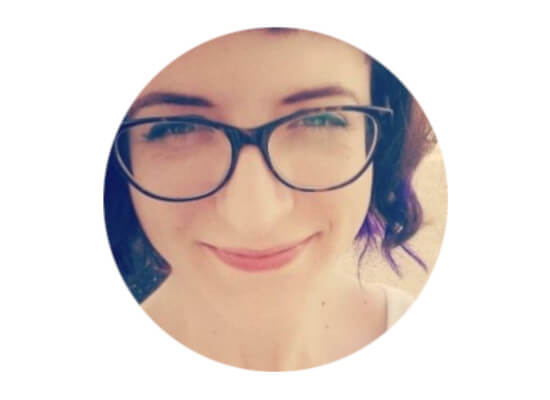 Kira Swales
Kira Swales is a copywriter for UK POS. Kira has nine years' experience in e-commerce and copywriting, with a background in retail. She enjoys researching topics in depth in order to provide readers with the latest information on point of sale merchandising. Read more of her comprehensive guides in our
Knowledge Hub
.
References
1. Nordfält, Grewal, Roggeveen, and Hill, 'Insights from In-store Experiments' in Review of Marketing Research: Shopper Marketing and the Role of In-Store Marketing eds. Dhruv Grewal, Anne L. Roggeveen, and Jens Nordfält, vol. 11 (Bingley: Emerald Books, 2014), p.6.
2. Frontiers, 'Planning for Consumer Change in Europe 1996/1997' (1996), Henley Centre. Cited in Connolly and Davison, 'How does design affect decision at point of sale?' (1996), Journal of Brand Management, vol. 4, p. 100.
3. POPAI (Point-of-Purchase Advertising International), 'The 2012 Shopper Engagement Study' (2012), http://www.popai.com/engage/docs/Media-Topline-Final.pdf [accessed 25th August 2021].
4. Baxendale, MacDonald and Wilson, 'The Impact of Different Touchpoints on Brand Consideration' (2015), Journal of Retailing, vol. 91, issue 2, pp. 235-253.