How Will HFSS Regulations Affect Your Point Of Sale Displays?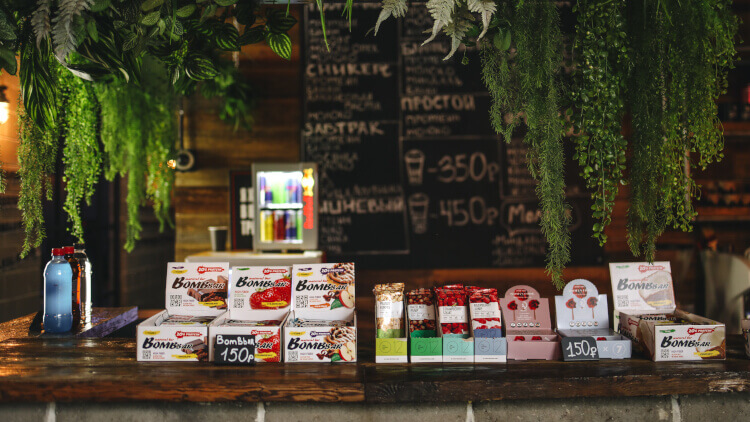 What is HFSS? What does HFSS stand for?
High Fat, Sugar and Salt. More specifically, this refers to foods which are high in fat, sugar and salt, as defined by the Department of Health profiling model [1].
What are HFSS regulations?
The HFSS regulations for 2022 have been in the making for a few years, and were originally due for rollout in April. They've now been pushed back to October, due to the scale of the undertaking.
Supported by academic research, it's understood that price promotions in food retail are highly effective at influencing food purchases, especially for children.
In response, the UK government has introduced new rules to restrict the promotion of HFSS products, in an attempt to curb obesity and other diet-related health issues. These regulations will come into place on October 1st 2022 [2].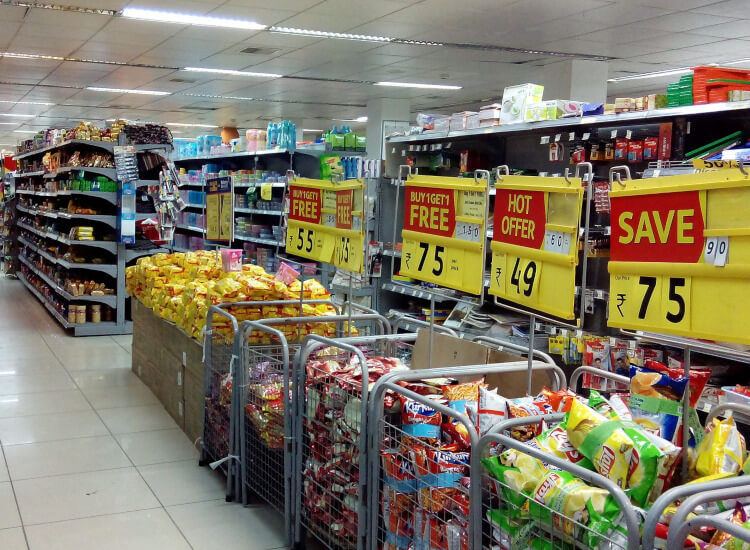 To help our customers navigate the changes, we've put together this helpful guide to HFSS legislation. We provide realistic examples of who the regulations will affect, and how they might impact your point of sale and point of purchase.
Who do the HFSS regulations affect?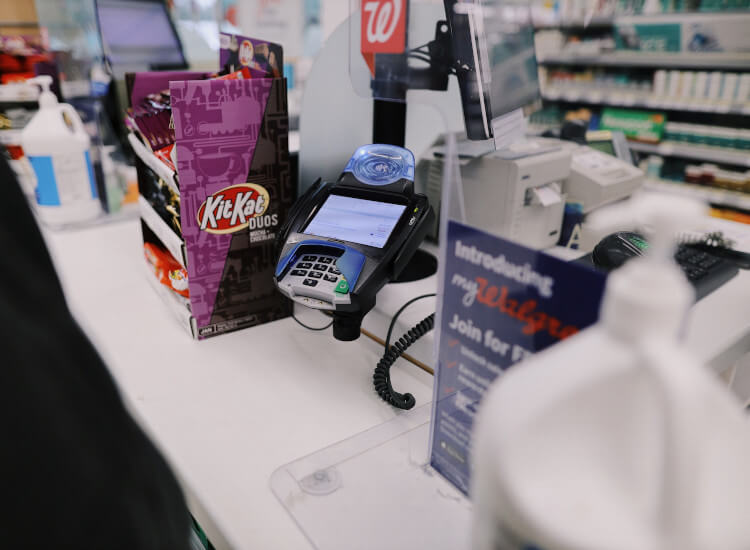 The new HFSS regulations will affect medium and large businesses (with 50 or more employees) and stores over 2,000 sq ft (although there are some exemptions to this rule). So, smaller companies don't need to concern themselves too much. But, more than 500 retailers and 1,500 suppliers will need to assess their product ranges and in-store promotions to ensure compliance. If this includes you, read on to find out more!
What will be restricted as part of the HFSS legislation?
1. Volume price promotions. This includes 'buy one get one free' offers and multibuy promotions. Both of these indicate financial incentives for buying higher volumes of the unhealthy items.
2. Display locations. Key locations are defined as store entrances, aisle ends and checkouts. This also applies to 'the equivalent key locations online'.
You'll no longer be permitted to display food and drink classed as 'less-healthy' within 2m of your checkout. They're also restricted within 15m of the midpoint of your store entrances. Aisle end displays, such as FSDUs and dump bins must also not promote classified items. Products such as these will generally be allowed in mid-aisle displays only, and not within 50cm of the aisle end.
Choose healthier items for dump bin displays
There are plenty of exemptions to the rules; more specific guidance on the finer points can be found on the gov.uk website.
'70% of businesses surveyed in February 2022 weren't aware that volume promotions will be banned' - GS1 UK (March 2022), [3]
Will HFSS regulations have a negative impact on my business?
Lots of businesses aren't prepared at all for this change in regulations. 43% of businesses surveyed in February 2022 felt unprepared for the new changes. A whopping 70% were not aware that volume promotions will be banned. Moreover, 20% were completely unaware of the new regulations altogether [3]!
However, don't let changing government policies impact your merchandising efforts. Roll with the punches and use this opportunity to refresh your POS.
Normally, we would recommend displaying volume price promotions in sign holders, and placing items like sweets around your checkout. This can encourage impulse purchases in your store. Clearly this is an effective advertising method, or the government wouldn't be seeking to restrict it!
Nonetheless, these type of promotions aren't being 'cancelled' altogether! You may simply need to reconsider which products you include in these promotions and locations.
Ideas to replace your HFSS promotions
With unhealthy foods being relegated to hiding mid-aisle, there are many more opportunities to try promoting completely different product ranges. It's not just sweet treats that encourage impulse purchases. Healthy snacks and drinks do too, when marketed and merchandised effectively. Sugarfree gum also works well, as do gift cards. If every customer bought an extra item at checkout, you would certainly see a positive uplift in your sales figures.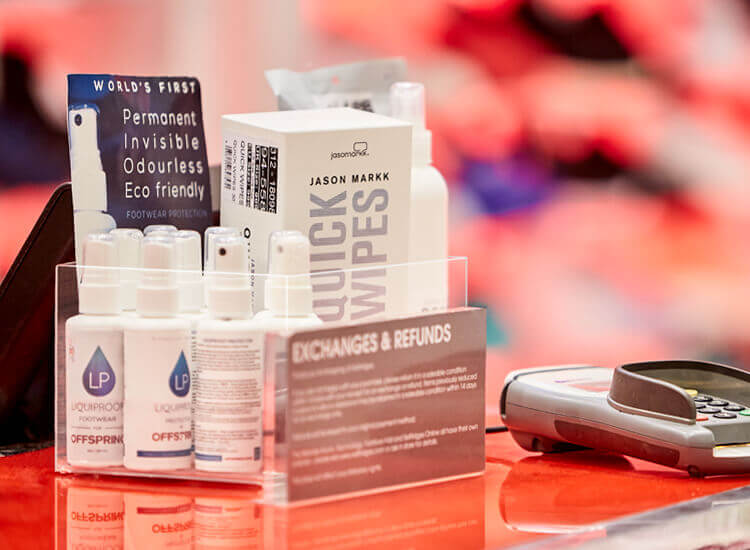 Bottled water is the most popular option among consumers as an alternative to unhealthy snacks at the point of sale. Fruit snacks and nuts come in second and third [4]. Small electronics such as batteries and headphones are also a good choice, as they're often needed and regularly forgotten! The same applies to cleaning wipes and hand sanitisers, which can come in handy in a pinch.
Try using wicker baskets on your counters with healthier snack options. Clear acrylic display cubes are great for electronics and accessories. Gift vouchers are an ideal way to bolster sales - these can be displayed in business card holders or leaflet dispensers.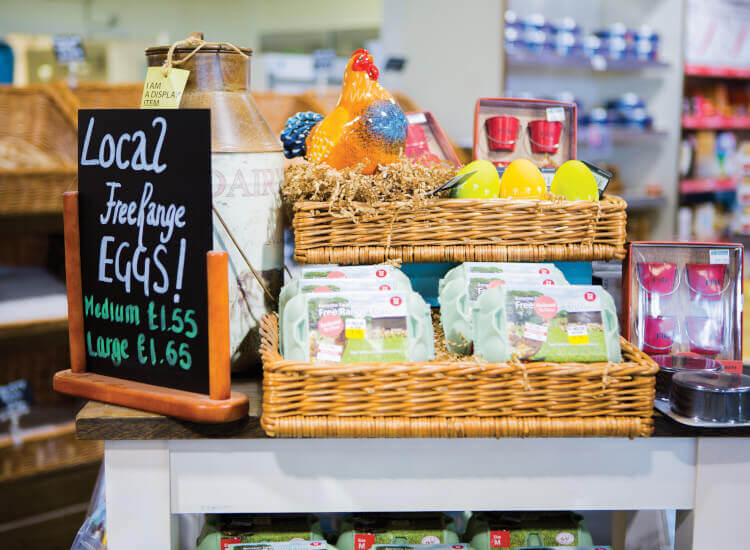 Aisle end displays using dump bins and display stands can be used to promote new product ranges and healthier multi-buy options. Customers have come to expect a fairly standard range of products around checkouts and aisle ends - mainly unhealthy snacks. Subverting their expectations could be a positive thing. Prompting them to think outside the box may bring to mind new options that they may never have bought before.
Another way to continue promoting HFSS goods in-store, is to use eye-catching mid-aisle displays. Non-compliant products can still be promoted in mid-aisle locations, just without certain price promotions. Digital screens can be used to great effect here, as well as aisle aisle fins, shelf signs and floor stickers. Think outside the box, and you'll find that a wealth of brand new promotional opportunities awaits!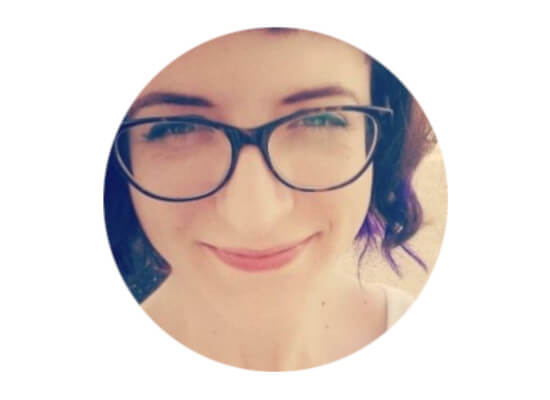 Kira Swales
Kira Swales is a copywriter for UK POS. Kira has nine years' experience in e-commerce and copywriting, with a background in retail. She enjoys researching topics in depth in order to provide readers with the latest information on point of sale merchandising. Read more of her comprehensive guides in our
Knowledge Hub
.
References
1. Department of Health, 'Nutrient Profiling Technical Guidance' (January 2011), https://assets.publishing.service.gov.uk/government/uploads/system/uploads/attachment_data/file/216094/dh_123492.pdf [accessed 04.08.2022].
2. Department of Health and Social Care, 'Restricting promotions of products high in fat, sugar or salt by location and by volume price: implementation guidance' (April 2022), https://www.gov.uk/government/publications/restricting-promotions-of-products-high-in-fat-sugar-or-salt-by-location-and-by-volume-price/restricting-promotions-of-products-high-in-fat-sugar-or-salt-by-location-and-by-volume-price-implementation-guidance [accessed 04.08.2022].
3. 'Make sure you are prepared for HFSS', GS1 UK (March 2022), https://www.gs1uk.org/sites/default/files/gs1_uk_HFSS_infographic.pdf [accessed 04.08.2022].
4. Statista Research Department, 'What should retailers put at checkouts in place of confectionery?' (July 2015), Statista, https://www.statista.com/statistics/533445/preferred-replacements-for-confectionery-at-retail-checkouts/ [accessed 03.11.2021].