Plinths and display pedestals
Where should I use display plinths?
Plinths and pedestals are ideal for displaying and highlighting special items, not just in retail, but also for hospitality and at art exhibitions. When using retail display pedestals, place them in windows and around your store to draw the eye.
What type of display pedestal should I use?
The display pedestal you choose should fit in with the style and branding of your business. In modern fashion stores, for example, high-gloss black or white acrylic display plinths are a sleek and stylish way to display items like shoes or bags. You could pick a wooden or wooden effect display plinth for a more rustic aesthetic. Wire pedestals have a beautifully versatile aesthetic, working well in rustic, industrial or high-end displays alike.
Do you supply a pedestal with display case?
The acrylic display plinths from UK POS are available with a display case on top. This is perfect for highlighting special items, such as luxury goods or unique creations, both in retail environments and art exhibitions.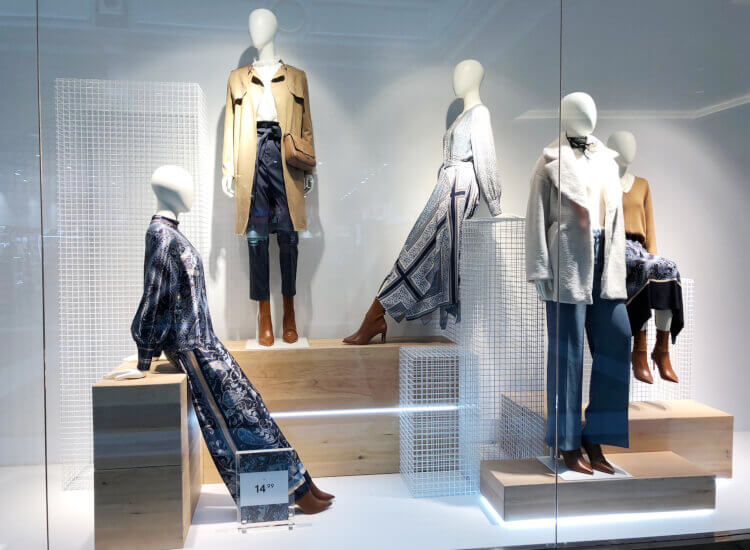 Do you sell colourful display plinths?
Our display pedestals are stocked in standard colour ranges, typically black or white plinths are the most popular. We can also create colourful acrylic pedestals in your choice of colours; simply get in touch with our sales team to get a quote for bespoke manufacturing.